Haroula Rose's "Brand New Start" Named December "Best Song Of The Month"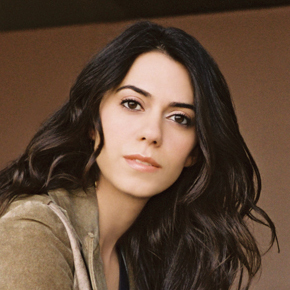 Haroula Rose, a promising folk/pop singer/songwriter based in Los Angeles, CA, has won the SongwriterUniverse 'Best Song Of The Month' Contest for December, for her song 'Brand New Start.' This song will be included on Rose's upcoming 12-song album, These Open Roads, which she will release independently in January.
'Brand New Start' is a graceful, midtempo song which features an intimate, acoustic guitar-based arrangement. The song has an intelligent, heartfelt lyric theme, which is effectively conveyed by Rose's expressive vocal performance. "Brand New Start" was expertly produced by Andy LeMaster at studio in Athens, GA. LeMaster is a singer/songwriter who is also known for producing Conor Oberst/Bright Eyes, Azure Ray and Maria Taylor.
Rose was born and raised in the Chicago area; her family is originally from Greece. She learned to play guitar and some violin, and her music influences include Cat Stevens, Joni Mitchell and Bob Dylan. During high school she sang in choirs, and she was a singer in a rock band.
For college, Rose attended the University of Chicago, where she subsequently graduated with a B.A. in English and a Master's Degree in Education, completing both degrees in just four years.. It was also during college that she developed her songwriting and began performing live (mostly as a solo artist). Impressively, Rose applied and received a Fulbright grant, and moved to Madrid to live and work for two years.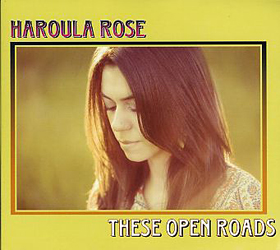 Upon returning to the U.S., Rose moved to Los Angeles to pursue her music career. Early in 2009 she recorded & released her debut 5-song EP Someday, and the title song was featured in the CBS-TV series, How I Met Your Mother. Then in the fall of 2009, she recorded her first full album, These Open Roads.
I took some time (in 2010) to decide how to put [my album] out," said Rose. "I decided to release it independently while keeping the publishing and the master rights. The official release of the album will be in January (2011), with a release party at The Hotel Cafe on January 18." Rose will be performing with a full band for her Hotel Cafe show.
Rose will be busy in 2011 promoting her new album, and playing more shows. "I have a residency at The Hotel Cafe, and I'm playing the Room 5 Lounge. I also want to tour behind this record," she said. In addition, Rose mentioned that she is looking for the right manager, and that she is filming videos of several of her songs. Notably, Rose has just been named one of the Top 100 Unsigned Artists by Music Connection magazine..
Haroula Rose
Top Five Songs Of The Month
Here are the Top Five Songs which were submitted for this month's contest, with the songwriter credits, plus their e-mail and website links. You can listen to the winning songs by clicking the music players below.
"Best Song Of The Month" Winner
Song Title:
"Brand New Start."
Written by:
Haroula Rose of Los Angeles, CA. Performed by Haroula Rose.
More Best Songs Of The Month
To enter the next "Best Song Of The Month" Contest (the deadline is the last day of each month), please
Click Here