Annaliese's "Stay Gone" Named November "Best Song Of The Month"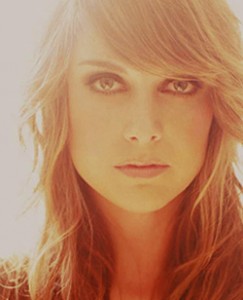 Annaliese, a promising pop singer/songwriter based in Los Angeles, CA, has won the SongwriterUniverse 'Best Song Of The Month' Contest for November, for her song 'Stay Gone.' This song will be included on Annaliese's upcoming EP (her second EP), which she will release independently in January.
'Stay Gone ' is a well-crafted, contemporary song which has the personal lyric perspective of a singer/songwriter, but also contains pop production flourishes which make this recording sound radio-ready. The song starts off intimately with Annaliese's expressive vocals and piano playing, and then builds into a full-band sound in the chorus. Another highlight is the distinctive string arrangement, which accentuates the end of each chorus. "Stay Gone" was expertly produced by Morgan Reid, who also played several instruments on this cut.
Annaliese was born in Seattle and grew up in the Kitsap Peninsula, which is a ferry ride away from Seattle. She learned to play piano at an early age, and she also plays guitar and ukulele. Her musical influences include Aimee Mann, Ryan Adams and the Dixie Chicks. It was during her college years (she graduated from University of Washington) that she developed her songwriting and performing. Notably, in 2004 she entered and won the regional competition in Seattle for the TV talent show, Nashville Star.
Following college, Annaliese first moved to Austin, where she performed many live shows. She then spent a year in Nashville, where she made good connections and recorded her debut 7-song EP, called The Same Conversation We Always Have, which was produced in by writer/musician Neilson Hubbard.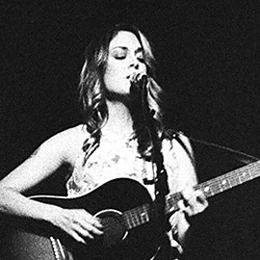 It was in 2008 that Annaliese decided to move to Los Angeles, where she regularly performs shows at L.A. venues such as The Hotel Cafe and Room 5 Lounge, and in San Diego at Letstat's coffeehouse. It was during the past year (2010), that she recorded songs for her second EP with producer Morgan Reid, and she will soon be releasing the EP's first single, "Pretty Little Thing."
Annaliese discussed the writing of her song "Stay Gone," which is on her EP. "'Stay Gone' is based on a personal experience," she said. "It's about a person who ends a relationship, and then later decides they made a mistake and tries to come back. But by the time they want to get back together, the other person has moved on. So ultimately the relationship is over, and it's time to 'stay gone'."
Currently, besides releasing her new EP, Annaliese has been co-writing with local artists, and performing more live shows. "I'm looking forward to promoting my EP, and I'd like to put together a west coast tour," she said. "Also, I'd like place songs in film & TV, and I hope to sign with an independent label and record a full-length album."
Top Five Songs Of The Month
Here are the Top Five Songs which were submitted for this month's contest, with the songwriter credits, plus their e-mail and website links. You can listen to the winning songs by clicking the music players below.
"Best Song Of The Month" Winner
Song Title:
Stay Gone.
Written by:
Annaliese of Los Angeles, CA. Performed by Annaliese.
More Best Songs Of The Month
To enter the next "Best Song Of The Month" Contest (the deadline is the last day of each month), please
Click Here