Kosta Lois' "Jukebox Love" Named June "Best Song Of The Month"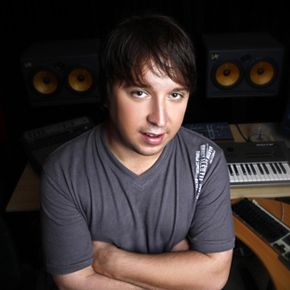 Kosta Lois, a talented pop writer/producer based in Los Angeles, has won the SongwriterUniverse 'Best Song Of The Month' Contest for June, for his song 'Jukebox Love' (co-written by Jaden Michaels & Lena Fayre). This song was produced by Lois for teen artist Lena Fayre, who is releasing "Jukebox Love" this month as part of her debut EP.
'Jukebox Love' is a fresh, contemporary pop song which sounds ready for Top 40 radio. The song has an appealing melody, both in the verses and particularly in its big, hooky chorus. "Jukebox Love" provides a fine showcase for Fayre's clear, expressive lead & harmony vocals. This recording was expertly produced by Lois, and features his keyboard tracks & programming, plus guitar & bass tracks by Michael Bradford. Notably the cut was mixed by Tony Maserati, a top producer/engineer who has worked with Lady Gaga, Beyonce and the Black Eyed Peas.
Lois grew up in Seattle, WA, where he was raised in a Greek-American family which loved music. He was introduced to music by his father (a Greek bazuki player), and he learned to play piano at a young age. Lois studied classical music and jazz, while also being influenced by such favorite pop artists as Michael Jackson, Stevie Wonder and the Beatles.  During high school, he composed music for the Seattle Symphony, when he was accepted to write for their young composers workshop.
For college, Lois attended The Evergreen State College in Olympia, WA, where he studied both music composition and production/engineering. After graduating with a B.A. Degree, he moved to Chicago, where he made a living playing in clubs, while continuing to work on his songwriting, production and engineering.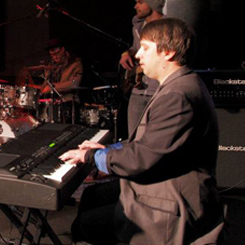 It was in 2004 that Lois decided to move to Los Angeles, when he was invited to produce Greek pop artist, Margarita. "I set up shop in L.A., writing songs for film/TV, placing songs and working with artists," recalled Lois. "I started working in an apartment, and now I've built a studio in my house."
Lois discovered Lena Fayre when she was just 12, and has helped develop her artist career. He produced most of the songs on Fayre's EP, including a song called "Belong To You" (co-written by Michaels & Fayre). The video for this song was picked up by VEVO and has now gotten over 815,000 views.
Currently, Lois is also developing other promising artists. "I'm excited about my work with an artist named Hollie LA," he said. "We've written songs which have been placed on The Office on NBC, and on ESPN'sSportscenter.  "My goal is to keep working with talented artists, and place songs and co-write with major label artists."
Top Five Songs Of The Month
Here are the Top Five Songs which were submitted for this month's contest, with the songwriter credits, plus their e-mail and website links. You can listen to the winning songs by clicking the music players below.
"Best Song Of The Month" Winner
Song Title:
Jukebox Love.
Written by:
Kosta Lois (of Los Angeles, CA), Jaden Michaels & Lena Fayre. Performed by Lena Fayre.
More Best Songs Of The Month
To enter the next "Best Song Of The Month" Contest (the deadline is the last day of each month), please
Click Here