Jonathan Posey's "Here's To" Named April "Best Song Of The Month"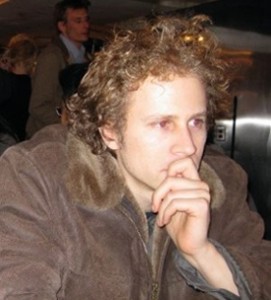 Jonathan Posey, a songwriter based in Redding, CA who writes pop, rock, AC and Contemporary Christian songs, has won the SongwriterUniverse 'Best Song Of The Month' Contest for April, for his song 'Here's To.' Posey is a relative newcomer to the music business'he has mostly worked as an IT technician in the computer industry'but he is making inroads towards his longtime goal of becoming a fulltime songwriter.
'Here's To' is a well crafted,  mainstream pop/rock song which has an appealing melody and an uplifting lyric theme. The song's title and the overall lyric has a positive outlook, about both looking back and moving forward. The demo's musical arrangement, which includes soulful, heartfelt lead vocals by Lee Whittaker, is reminiscent of Bryan Adams' classic style, but the fresh drum loops on this recording give it a more modern edge. "Here's To" was skillfully produced by Tone Def, a Los Angeles-based producer who played all the instruments on this demo.
Posey grew up in Chico, CA (north of Sacramento), where he learned to play bass guitar in high school and performed in a church band. He was inspired by listening to such favorite artists as the Beatles, Nirvana, Smashing Pumpkins, and more recently Lifehouse. However, Posey didn't seriously focus on music until 2007 when he was in his mid-20s. It was then that he started writing songs. He has since written more than 60 songs and recorded demos of about 30.
When it comes to recording demos of his songs, Posey works in a several different ways. With some songs, he will produce the demo himself. But in other cases, Posey will hire an expert producer and demo singer to make sure that the demo is produced very professionally, with a strong vocal performance. For "Here's To," Posey enlisted the help of L.A. music pro Gayle Day, who has a music placement company called Insert Music. Day brought in producer Tone Def and singer Lee Whittaker to create a strong demo production for "Here's To."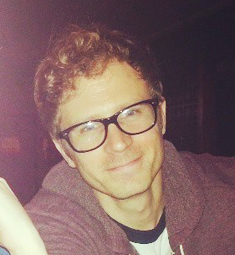 Posey recalls how he wrote "Here's To." "I was looking forward to attending my high school reunion, but it was cancelled," explained Posey. "Still, it inspired me to write this song, where I envisioned seeing old friends and having a good feeling about getting back together."
Posey enjoys writing songs in several genres. "I love writing all types of songs, including Top 40 pop. I recently wrote a dance song which came out well. I like doing all styles'I just want to make sure the song is compelling, in whatever genre it is, and whatever the lyric subject is."
"I'm really passionate about songwriting," he said. "I've been working hard, writing and recording songs, trying to get them placed. I'd also love to co-write songs. Since my strength is more topline (lyrics and melody) I'd prefer to write with writer/producers who can create excellent tracks."
Top Five Songs Of The Month
Here are the Top Five Songs which were submitted for this month's contest, with the songwriter credits, plus their e-mail and website links. You can listen to the winning songs by clicking the music players below.
"Best Song Of The Month" Winner
Song Title:
Here's To.
Written by:
Jonathan Posey of Redding, California. Performed by Jonathan Posey.
More Best Songs Of The Month
To enter the next "Best Song Of The Month" Contest (the deadline is the last day of each month), please
Click Here