Michael Landin & Kevin Reardon's "Leave Your Light On For Me" Named September Best Song Of The Month"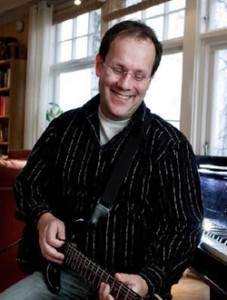 Michael Landin, a songwriter based in Kalmar, Sweden, and Kevin Reardon, a songwriter based in Greenwich, CT, have teamed up to write "Leave Your Light On For Me," which has won the SongwriterUniverse "Best Song Of The Month" Contest for September. Interestingly, these writers wrote this song via long distance and the internet, with the assistance of producer Stacy Hogan of A Writer's Paradise studio in Nashville, TN.
"Leave Your Light On For Me" is an upbeat country song which has a catchy melody, and it feels good to listen to. On this song, Landin created the title and wrote most of the music, while Reardon refined the song structure and wrote most of the lyrics. This demo was expertly produced by Hogan, who brought in a professional vocalist and talented musicians to play on this song. Although it's a demo, this song sounds ready for country radio airplay.
Landin is a Swedish songwriter who has written & demoed 30 songs, although he first worked for 15 years as a CEO of an internet company. During the last three years Landin has focused on his songwriting, creating songs in several genres including pop, rock, country and R&B. He now co-writes with several lyricists based in different parts of the world: Australia, New Zealand, U.K., Sweden and the U.S. For his demos, he hires producers in the U.S. and Sweden.
Reardon is a longtime songwriter & musician who has written hundreds of songs, and he's been making steady progress in his quest to achieve professional and hit success as a songwriter. Notably, Reardon has developed his songwriting and music networking while still working as a successful business executive at IBM. In September 2011, Reardon entered his song "Let's Try It" in our "Best Song Of The Month" Contest, and he was selected the winner.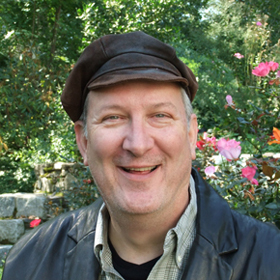 Landin & Reardon discussed how they met and worked together. Landin: "At first I wrote both music and lyrics, but I got a lot of returns (passes) on the song. A&R people said they really liked the song but the lyrics weren't good enough. So Stacy Hogan put me in contact with Kevin (Reardon), and he wrote some great stuff and made some changes to [the song structure] so it would be easier to follow. I was very happy to hear the new demo with the changes Kevin made–I fully understood how Kevin [improved the lyrics]. He's great and we will work more in the future."
Reardon: "I'd heard Michael's original version and it had a nice feel to it. It had a country flavor, but it didn't really have a country story line yet. The story needed to be defined more. Michael wrote the song title, but I rewrote the lyrics so that the story line was more developed. I also helped write the bridge melody and edited the song–the original version had two bridges and we trimmed it to one bridge. Since we finished this song, I've had the chance to hear other songs written by Michael. I really like his songs and look forward to writing more with him."
Top Five Songs Of The Month
Here are the Top Five Songs which were submitted for this month's contest, with the songwriter credits, plus their e-mail and website links. You can listen to the winning songs by clicking the music players below.
"Best Song Of The Month" Winner
Song Title:
"Leave Your Light On For Me."
Written by:
Michael Landin (of Kalmar, Sweden) & Kevin Reardon (of Greenwich, CT).
More Best Songs Of The Month
To enter the next "Best Song Of The Month" Contest (the deadline is the last day of each month), please
Click Here