Richie Luna's "Lighting The Way" Named March "Best Song Of The Month"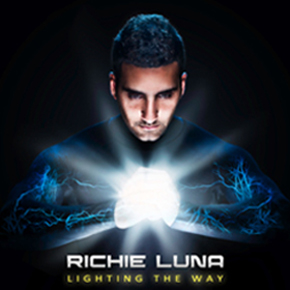 Richie Luna, a promising pop singer/songwriter based in Port of Spain, Trinidad & Tobago, has won the SongwriterUniverse 'Best Song Of The Month' Contest for March, for his song "Lighting The Way" (co-writen by Kory Hart & Kevon Hart). This song will be included on his upcoming EP Lighting The Way, which he will release independently in May (2012).
'Lighting The Way' is a high energy, contemporary pop/dance song which sounds ready for radio airplay. It's a keyboard-driven cut which features clear, passionate vocals by Luna, and music tracks played by Daniel Simpson (of Luna Danz Productions). The song has a positive, uplifting theme, and it's the first part of a three-song trilogy which focuses on the power of light (versus darkness). "Lighting The Way" was expertly produced by Luna & Simpson, at Star Sounds Limited studio.
Luna was born and raised in Trinidad (in the Caribbean), where he grew up listening to such favorite artists as Michael Jackson (his biggest influence), Phil Collins and Luther Vandross. During high school, he would start coming up with song ideas, but it was only more recently that he seriously developed his songwriting. For college, Luna attended the University of Western Ontario in Canada, where he studied sociology, business administration and psychology.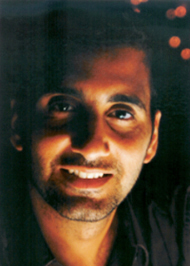 Upon graduating from college, Luna launched his own successful company, Luna Road, which developed and marketed solar-powered street lighting. He now has offices in both Trinidad and in Miami. But it was only during the past six months that Luna decided to concentrate on his music. "Business has been good, but it's not who I am," explained Luna. "I realized that music was my passion and it's what I wanted go focus on. Musically, things have really taken off in just the past six months."
Luna wrote "Lighting The Way" (with Kory & Kevon Hart), but originally he wasn't planning to sing this song. "When we were in the studio, I decided to try singing it, and we were surprised and pleased how well it turned out," said Luna, who has since worked with a vocal coach to develop his singing.
Since completing this song, Luna has been writing and recording seven more songs for his upcoming EP.  He has written two other songs which feature the "power of light" theme: "Higher (Up)" and "My Light." Also in the works is a video for "Lighting The Way." "We're excited about filming the video, which will be ready in two months," he said. "When people see the video they will understand the song's concept. Also, we are currently doing some radio promotion, and the song was just released on iTunes."
Top Five Songs Of The Month
Here are the Top Five Songs which were submitted for this month's contest, with the songwriter credits, plus their e-mail and website links. You can listen to the winning songs by clicking the music players below.
"Best Song Of The Month" Winner
Song Title:
"Lighting The Way."
Written by:
Richie Luna (of Port of Spain, Trinidad & Tobago), Kory Hart & Kevon Hart. Performed by Richie Luna.
More Best Songs Of The Month
To enter the next "Best Song Of The Month" Contest (the deadline is the last day of each month), please
Click Here