Hana Kim's "Almost Famous" Named February "Best Song Of The Month"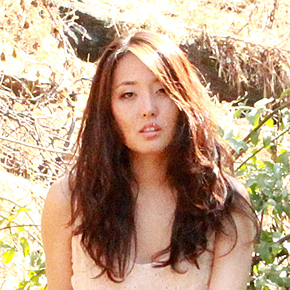 Hana Kim, a promising pop/soul singer/songwriter based in Los Angeles, has won the SongwriterUniverse 'Best Song Of The Month' Contest for February, for her song "Almost Famous". This song was independently released as a single last October, and Kim plans on releasing a new EP next month (March 2012).
'Almost Famous' is a soulful, graceful ballad which is reminiscent of both Norah Jones and Adele. The song starts off with a piano-based arrangement, and then gradually builds energy and emotion, with the addition of guitars, organ and background vocals. "Almost Famous" also provides an excellent showcase for Kim's rich, expressive vocals. This cut was expertly produced by Ethan Carlson and Claire Courchene of Stereographic Entertainment (a music publishing & artist development company based in Los Angeles).
Kim (who is 23) grew up in San Jose, CA, where she learned to play piano at an early age. She was inspired by listening to such artists as Abba and Norah Jones, and more recently to Kimbra and Adele. During high school, she played classical piano recitals, and she also performed in talent showcases and musical theatre productions. Kim began writing songs when she was 13.
For college, Kim moved to Southern California to attend UC Irvine, where she subsequently graduated in 2009 with a Bachelor's Degree in Business Economics. "It was also during this period that I developed a passion for songwriting and being an artist," recalled Kim. "I also learned about studio recording, and I began playing live shows (solo and with a band)."
It was in 2010 that Kim released her debut 5-song EP, called Until You Believe. She then took an unique trip, traveling and living in Paraguay for five months. "It was a pivotal moment–I started looking at the world from an international perspective," said Kim. "I wrote 'Almost Famous' while I was in Paraguay, and I began performing shows there and building a fan base."
Upon her return to Los Angeles, Kim teamed up with Stereographic Entertainment to record "Almost Famous" and plan her upcoming EP, which will consist of her new songs recorded live in the studio. A video will be filmed of these recording sessions by director Justin Chan. The separate video of "Almost Famous" was directed by Roxy Shih.
In addition to working on her new EP and videos, Kim has been performing live at several Los Angeles clubs (Genghis Cohen, Viper Room, Room 5) and in San Diego. "I want to build a fan base so I can tour outside of California, and I'm looking for management," she said. Kim also plans to record a full-length album, which she will release at the end of this year or early 2013.
Top Five Songs Of The Month
Here are the Top Five Songs which were submitted for this month's contest, with the songwriter credits, plus their e-mail and website links. You can listen to the winning songs by clicking the music players below.
"Best Song Of The Month" Winner
Song Title:
"Almost Famous."
Written by:
Hana Kim of Los Angeles, CA. Performed by Hana Kim.
More Best Songs Of The Month
To enter the next "Best Song Of The Month" Contest (the deadline is the last day of each month), please
Click Here