Shanay Holmes' "I Can See You" Named December "Best Song Of The Month"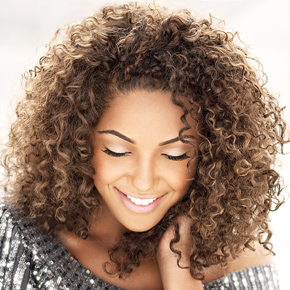 Shanay Holmes, a promising pop/R&B/dance singer/songwriter based in London, U.K., has won the SongwriterUniverse 'Best Song Of The Month' Contest for December, for her song "I Can See You" (co-written by Chris Steward). This song has won for its demo version which was submitted; a fully produced master will be featured on Holmes' upcoming debut album, which will be released next year.
'I Can See You' is an acoustic/pop midtempo cut which has a soulful flavor to it. The song features an articulate lyric theme, about being hopeful and positive while being honest about yourself. "I Can See You" has an appealing melody, especially in the chorus, and the arrangement builds momentum throughout the song. The recording provides a fine showcase for Holmes' clear, expressive lead & background vocals. It was produced by Stewart Sibley and Chris Steward, who co-wrote this song with Holmes.
Holmes (who is 22) was born in the English town of High Wycombe and grew up in Chesham, which is about one hour from London. She began singing at an early age, and she was inspired by listening to such favorite artists as Michael Jackson, Jill Scott, Mariah Carey and Beyonce. By age 14 Holmes would travel by herself to London, to perform with an urban youth choir called Young Voices, which played shows throughout England.
After high school, attended her local college where she trained in the performing arts. A big break came when she was spotted by a top casting director at an open casting, which led to Holmes securing an agent and landing a lead role in the West End show, Thriller Live. "Michael Jackson was an idol of mine, so performing his songs to thousands of people was amazing," she said.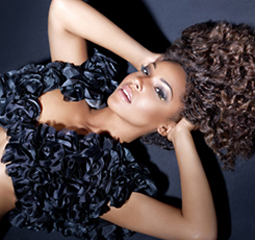 It was two years ago that Holmes started writing and recording professionally; she has written and recorded 14 songs during this period, Holmes has been working with co-writer Chris Steward (who is also her manager) and producer Stewart Sibley, who are the main collaborators on her upcoming album. "My album [will be] everything I love about popular music and incorporates R&B, hip hop, dance, electronic and soul," explained Holmes.
In addition to completing her album, Holmes has been performing live, and she's looking forward to a busy 2012. "I am constantly performing, be it as an artist or in musical theatre," she said. "I either perform with a band or do acoustic sets and frequent most of the live music nights in London. My management are looking to secure a record and publishing deal the early part of next year, so I'm really looking forward to 2012."
Top Five Songs Of The Month
Here are the Top Five Songs which were submitted for this month's contest, with the songwriter credits, plus their e-mail and website links. You can listen to the winning songs by clicking the music players below.
"Best Song Of The Month" Winner
Song Title:
"I Can See You."
Written by:
Shanay Holmes & Chris Steward of London, U.K.. Performed by Shanay Holmes.
More Best Songs Of The Month
To enter the next "Best Song Of The Month" Contest (the deadline is the last day of each month), please
Click Here