Country Singer Chris Young Talks About His Album Neon, And Writing His Hit Songs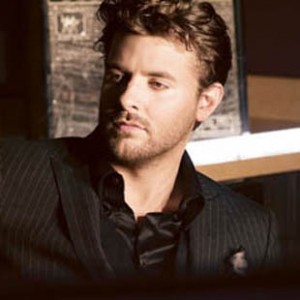 Country singer/songwriter Chris Young first paid his dues fronting a band on a tour through Texas and logging in mega hours fine tuning his craft at writers nights in Nashville. With the release of his debut RCA Records album in 2006, Young became the best-selling new country male vocalist and garnered a nomination from the Academy of Country Music for Top New Male Vocalist.
Young has since joined Alan Jackson, Miranda Lambert, Rascal Flatts, and Jason Aldean on tour and earned a Grammy nomination for Best Male Country Vocal Performance for 'Gettin' You Home.'
Now having released his third album, Neon (which includes seven songs co-written by Young), his string of hits includes 'You,' 'Tomorrow,' and 'Voices,' which was named the American Country Awards Single of the Year.
The twenty-something successful singer/songwriter has come a long way from his early days as a juvenile poet who decided to give songwriting a shot. 'The first song that I actually wrote that I performed anywhere was when I was 14,' Young remembers. "It was a song called 'She's The One"–it was about a car. It's not my finest work, but I think just playing a song out for the first time and having anybody give me feedback at all really enforced me being a songwriter.'
A few years later, the aspiring songwriter had a writing session with one of Nashville's hitmakers. Unfortunately, intimidation stifled his creativity.
'I totally got steamrolled,' Young admits. 'I went up there with a writer that had lots of #1s, and he had plaques all over his wall. I was basically just afraid to say anything in the writing appointment. I would never say who the guy was, but he was like 'this guy has no idea what he's doing'. We plowed through a song, and we were done in about an hour and a half. I was out of there and went home and I was like 'Man, I don't even like this song'. It was like just going through the motions for both of us. The funniest thing is I've written with that guy several times years later and had a great experience.'
Young emphasizes the importance of self-confidence when writing with another tunesmith. 'If you lay back and you're afraid to say anything, then you're not going to write something you love unless you go 'Well, I get that. I wouldn't say that that way. No, I wouldn't say that. I would say this'. That's one of the things about co-writing that is kind of scary, especially when you go in with somebody that does have a lot of hits and does have a lot of success as a songwriter.'
When he's on tour, Young writes by himself, which underscores the need to have another voice collaborating on a song. 'When I'm by myself and I can't think of a perfect melody for something, I can't look at myself and go, 'Hey, self.' Sometimes it's great to have other guys in the room that know songwriting and are great to bounce ideas off of.'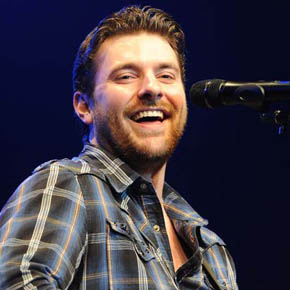 Young looks forward to hooking up with another writer when he's in town. Sometimes the appointment can be productive and other times the muses are moving slow. 'There are times where we'll be stuck on a line and we're all just beating ourselves into the ground for like an hour until we finally find the exact right line,' Young said.
'Generally, it goes like this–show up, drink coffee, B.S with each other for about an hour, get on an idea, start writing it, get like a verse/chorus done, go to lunch, come back, finish the song and then by like 3:00, 4:00, 5:00, if it's a real late one, we are at least almost done with a song or finished with a song. That's not a bad way to do work,' he adds with a chuckle.
'I think one of the things that is so great about it is skewing it to a point to where if you have different co-writers that you know, 'Well, okay, I write this kind of idea real well with this person over here and this kind of idea real well with these guys'. I'll actually save certain ideas for certain groups of people.'
The Murfreesboro native loves writing with a blank canvas and the opportunity to paint his creation in any direction.
'If you talk to anybody who's a songwriter, there are always rules, and you always kind of have structure,' Young said. 'Rules are made to be broken too. Most of the time people write verse, chorus, verse, chorus, bridge, chorus, but it doesn't have to be that way. You can create any idea. Start from scratch and do it however the hell you want. That's not going to guarantee people are going to love it. But you get to just create whatever is on your mind, and I love that freedom it gives you.'
Affairs of the heart are a key source of inspiration for Young. 'Bad relationships are the best,' he says, laughing. 'You get in a crappy relationship, and you can write some great songs.'
'You go out and live your life and you're a songwriter, you're going to see stuff and hear stuff. That's the best thing is when somebody says something I'm like 'Oh, My God' that's a title.'
At times a song just seems to fall into place and other times penning a song is a struggle as was the case with his chart-topping single, 'Voices.'
'We wrote that song originally, turned it in and everybody went 'Cool, that's nice',' Young said. 'Then, (hit songwriter) Craig Wiseman got a hold of it and we rewrote it, put a bridge on it and changed the second chorus. Everybody liked it. Then, we kind of kept messing around with it and changed it again when we got in the studio. The day of recording I changed the chorus melody around. If you look at literally a lifetime of it, it changed over a course of months.'
Young says he's more of a lyricist. Normally, he writes to a hook and comes to a writing session with either the title or at least part of the chorus. But when he and Luke Laird wrote 'You' (from Young's latest album, Neon), the two guys approached things in an unusual way.
'When we got in that day, neither one of us had anything that we really wanted to write. He started coming up with this kind of loop. There are a lot of guys that are starting that in country. You come in and they've got a pre-set loop, and they try to write a song over that. So, it has a feel. We did this really simple thing. It's just four chords over and over. That's the whole song.
'Man, this feels good. We should write something over this groove. We started at the beginning of a verse, which I never do, and we just wrote to the hook. When we got to the chorus, there's a little repetitious thing. We were just sitting there in the writing room, counting on our fingers going—1, 2, 3, 4, 5—figuring out how many syllables we have. Then, we had to try to figure out what has so many syllables to put at the end of the chorus. It was definitely an odd way to write a song. I have never written a song that way, but it worked.'
After he's penned a song, Young will wait to pass judgment on the tune's quality until the following day. With the fastest-rising hit of his career, 'Tomorrow,' Young instinctively knew he had something special.
'I woke up and played that song and immediately called my co-writers (Frank Myers & Anthony Smith). I was like, 'guys this is going to be my first single off the next record.' I'm calling my label and saying, 'I've got our first single'. It ended up being our first single and it went to number one. I just don't know that I've ever been as excited about writing a song and the next day waking up and thinking, 'this is exactly what I wanted to say, exactly as it should have been said'.'
Although a move to Nashville to write isn't mandatory, he believes gathering with a community of like-minded writers stokes creativity. 'I think the analogy–if you take a coal out of the fire and you put it outside on the concrete, it's going to get cold. Then, if you put it back in the fire with the other coals, it'll get hot again. If you're around people who are great, you're going to aspire to be as good as or better than those people if you have any competitive nature in you whatsoever.'
Young humbly says he feels inadequate to offer advice when he's 'only had a handful of hits,' but as a singer/songwriter he's in a little different position. 'I'm not constantly having to bang down doors, trying to get people to cut my songs. I can go cut stuff that I know that I love that I've written myself. So, I can kind of circumvent one of those steps that your average writer has to go through.'
'It's hard, and it's an odd job to have. People go like 'Oh, okay you're a songwriter'. But when you do it right, they're like, 'Oh, man. You're a songwriter! There's not a better feeling in the world than that.'
'The biggest piece of advice I can give anybody is to just write as much as you can, with as many people as you can, as often as you can, because God knows, the stuff that I wrote 10 years ago sucked,' Young says with a laugh.
Bill Conger is a freelance writer for various publications including Bluegrass Unlimited, GACTV.com, Bluegrass Music Profiles and ParentLife. He can be reached at [email protected].He is also on Google+