Chris Duggan's (of the band Plaid Brixx) "The Greener Side" Named November "Best Song Of The Month"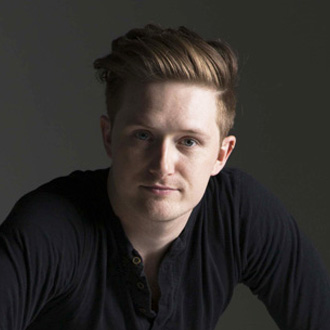 Chris Duggan, a singer/songwriter (from Columbus, Ohio) who fronts the pop band Plaid Brixx, has won the SongwriterUniverse "Best Song Of The Month" Contest for November, for his song "The Greener Side" (co-written by Melody Nowel Hernandez, Nelson Kyle & Mike Molina). This song will be included on Plaid Brixx's upcoming EP, which will be released independently next March (2016).
"The Greener Side" is a modern dance/pop song which has a catchy U.K. pop flavor to it. The recording has a pulsing, EDM groove which sustains the momentum throughout the cut. The song starts off nicely in a lower melodic range with its verse melody, and then builds energy with its distinctive pre-chorus, and then soars into a higher range in the chorus. "The Greener Side" features vibrant lead vocals by Duggan, and was expertly produced by Nelson Kyle & Mike Molina (of the production team The Agency), who has worked with Rick Ross, Ciara and other artists.
Duggan was born in Connecticut and then moved with his family to Columbus when he was 7. He learned how to play guitar and write songs at a young age, and impressively, he now also plays keyboards, bass and drums. When he was in high school, he formed a rock band called Arclight, and became the band's lead singer and songwriter.
For college, Duggan attended New York University (N.Y.U.) in Manhattan. He started out as an Economics major, but Duggan happily switched to a Recorded Music major when he was accepted into the Clive Davis Institute of Recorded Music. It was there that he learned about songwriting, performing, engineering and the music business. Also during this period, he recorded a live album (called Chris Duggan Live At The Bitter End) and a studio album.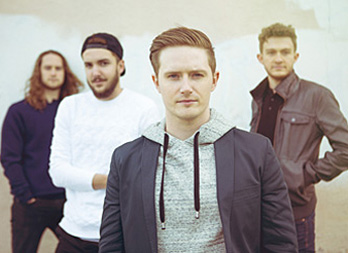 After he graduated from N.Y.U., Duggan began pursuing his music career full-time. "I moved back to Columbus and decided to go all-in and double-down on music," he explained. "I love writing songs and I'm always trying to improve (as an artist and songwriter). If I lost my (singing) voice or I got arthritis (and couldn't play guitar), I'd still be trying to write songs."
It was in Columbus that Duggan formed his band Plaid Brixx with some of his longtime musician friends. In 2014 they released an EP called Chemistry, and currently they are finishing the mixes for their upcoming EP which will include "The Greener Side." The songs for the new EP were recorded in Los Angeles with producers Kyle and Molina.
Plaid Brixx has also been performing many live shows, particularly in the Midwest and Northeast. They recently were the opening act for the popular band Smashmouth, and they have played at CMJ, SXSW and Musikfest. The band will also be filming a video of "The Greener Side."
Top Five Songs Of The Month
Here are the Top Five Songs which were submitted for this month's contest, with the songwriter credits, plus their e-mail and website links. You can listen to the winning songs by clicking the music players below.
"Best Song Of The Month" Winner
Song Title:
"The Greener Side"
Written by:
Chris Duggan, Melody Nowel Hernandez, Nelson Kyle & Mike Molina
More Best Songs Of The Month