Cheyenne Lavene's "Runaway" Named October "Best Song Of The Month"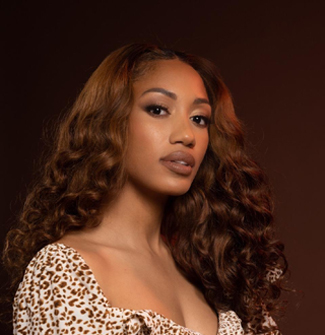 Cheyenne Lavene, a R&B/pop singer/songwriter from Camden, New Jersey, has won the SongwriterUniverse "Best Song Of The Month" Contest, for her song, "Runaway." Lavene has released an EP called Something About You, and she's currently writing and recording songs for a new EP that she'll release in 2024.
"Runaway" is contemporary soul/R&B song that has an open, honest lyric theme, a strong melodic hook, and a slow groove arrangement. With the lyric, Lavene describes the struggles she's been going through in her life, and the yearning to run away and escape to a better place. This recording provides a fine showcase for Lavene's soulful, expressive lead vocals, and she also adds good harmonies. Lavene wrote this song based on a track created by producers Nascent and Coop the Truth.
Lavene was born and raised in Camden, NJ, and she later lived in the nearby Glassboro. At a young age, she sang in church choirs, and she was encouraged to sing and perform by her music teacher and her English teacher in elememtary school. She was inspired by listening to such favorite artists as Celine Dion, Jay-Z and Anita Baker.
During her senior year of high school, Lavene received a partial scholarship to attend University of Maryland Eastern Shore. She then went to college there, and subsequently graduated with a Bachelor's degree, majoring in Rehabilitation Services and minoring in Music.
After college, Lavene started writing songs and collaborating with producers. She also built a studio in her home and learned about engineering and production.
It was in 2018 that she wrote "Runaway." Lavene explains what inspired her to write this song. "'Runaway' is a thought process, on feeling like you can really use a vacation from reality. The reality is that it's hard out there. The rent was due, my car was breaking down. And then moving back and living with my parents. There was a lot going on, and I was like…I just wanna get out of here."

Here's the video of Cheyenne Lavene's song, "Runaway."
After releasing "Runaway" and filming an excellent video (directed by Monsée Wood), Lavene began working on her EP, Something About You, which she put out in 2020. Most recently, she released her new song "Forever," and she's writing & recording songs for her next EP.
In addition to her work as an artist, Lavene is establishing herself as a professional songwriter & singer. She has written songs with singer/actress Zendaya, and she co-wrote a song for Def Jam artist, DaniLeigh. Lavene also sang on Dr. Dre's song, "Deep Water" (feat. Kendrick Lamar & Anderson Paak). She has also launched a management company called The C Agency, where she represents indie artists.
Top Five Songs Of The Month
Here are the Top Five Songs which were submitted for this month's contest, with the songwriter credits, plus their e-mail and website links. You can listen to the winning songs by clicking the music players below.
"Best Song Of The Month" Winner
Song Title:
"Runaway'"
Written by:
Cheyenne Lavene of Camden, New Jersey. Performed by Cheyenne Lavene.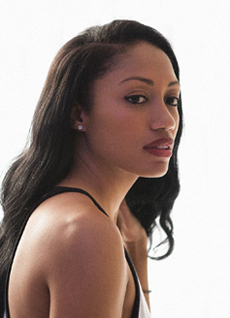 More Best Songs Of The Month
To enter the next "Best Song Of The Month" Contest (the deadline is the last day of each month), please
Click Here