Cody ChesnuTT Talks About His Indie Success, And His Album, The Headphone Masterpiece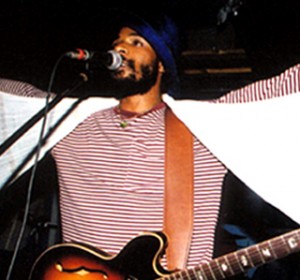 t's been a long, unique journey for artist/writer/producer Cody ChesnuTT, who has emerged as one of the top, independent-selling artists in the music business. Named last year by Rolling Stone as one of its Top 10 New Artists To Watch, ChesnuTT has developed into an acclaimed recording artist, stirring live performer, and in-demand writer/producer. Most notably, he has built his career on his own terms, recording and releasing his two-CD set, called Cody ChesnuTT The Headphone Masterpiece.
ChesnuTT wrote, performed (except for horn tracks) and produced all 36 cuts on The Headphone Masterpiece, which is a sprawling, ambitious album that he recorded completely in his home, bedroom studio. Creatively fusing rock, pop, R&B, rap and neo-soul, The Headphone Masterpiece has been lauded as a breakthrough work by Rolling Stone (four stars), the New York Times, Los Angeles Times, Washington Post and other publications. The album features the MTV cut 'Look Good In Leather,' plus 'The Seed,' which has been covered by the Roots (featuring ChesnuTT on vocals) and renamed 'The Seed (2.0).'
Despite receiving offers from several major labels, ChesnuTT decided to release The Headphone Masterpiece on Ready Set Go! Records, a label he co-owns with his manager Donray Von (who is CEO of the label). Remarkably, without any outside promotion or marketing assistance (and utilizing only one-stop distribution), The Headphone Masterpiece has sold an impressive 55,000 units to date. 55,000 in sales may be modest by major label standards, but when practically all the profits are going directly to Ready Set Go!, it's a tremendous achievement. In addition, album sales continue to grow steadily, due to ChesnuTT's frequent touring of the U.S. and Europe.
ChesnuTT, who is 34, grew up in Atlanta, and began playing drums when he was five, and learned piano when he was eight. 'I loved listening and playing music at a very young age,' he recalled. 'I emulated Michael Jackson's singing and dancing, and I learned how to play 'Easy' by the Commodores. I would perform wherever I could, at school events, summer camps and cabarets. Then, when I was around nine or ten, I started to write songs.'
It was during his teenage years, that ChesnuTT developed his love for singing. Occasionally, he would be the opening act for a band called Visions Tracks IV, which was managed by his father. Also during this period, ChesnuTT began writing songs and recording demos. Local managers and labels started hearing about ChesnuTT, and he subsequently signed a deal with an independent production company. However, this company wanted him to focus strictly on R&B material, whereas he wanted to create music which included all of the genres of music he loved.
'I felt I was being trapped just doing R&B,' explained ChesnuTT. 'I wanted to branch out more creatively [in terms of writing and performing]. I started to switch over to rock, which I also loved, having grown up listening to the Rolling Stones and KISS. I felt in my soul I could relate to any music style.'
In the early '90s, ChesnuTT ended his deal with the production company, and aggressively began pursuing his artist and writing career on his own terms. He then approached his cousin Donray Von to become his manager, which turned out to be a crucial, beneficial career move. Von has successfully managed ChesnuTT ever since, helping to guide his career direction, and ultimately launching Ready Set Go! Records.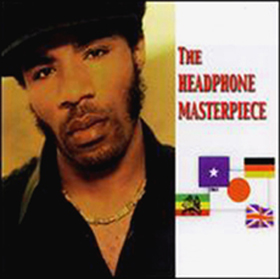 ChesnuTT attracted major label interest during this period, and performed a showcase for Mercury Records in Atlanta. However, when the label offer fell through, ChesnuTT and Von decided to move to Los Angeles to establish his career as an artist, and as a writer/producer. 'In Atlanta, we had to cut through so much red tape, going through middlemen in the business,' said ChesnuTT. 'So we decided to move to LA to be in the center of the business.'
In Los Angeles, ChesnuTT started getting work as a writer/producer for other artists. He wrote and produced five songs for Six Feet Deep, a R&B male group signed to Death Row Records. During sessions with the group, he met an engineer named Scott Wolf. 'I told Scott I was looking for musicians to start a band,' recalled ChesnuTT, 'and he introduced me to three musicians (Jamie O'Connell, John Maggio & Jay Gordon) who ended up joining my band, The Crosswalk.'
The Crosswalk developed a distinctive sound, fusing several rock styles with ChesnuTT's soulful vocals and his unique lyric perspective. The band eventually attracted the attention of several labels, and they signed with Hollywood Records in 1998. 'With The Crosswalk, I finally discovered the whole thing about creating music was making it true,' explained Chesnutt. 'I was very happy with The Crosswalk album (which was titled Venus Loves A Melody). We had some original, unique compositions, and we felt we were onto something special.'
However, the music business climate at the time was focused on rap metal bands and teen pop idols, not a free-spirited, multi-genre band like The Crosswalk. So by the time the band had finished its album, Hollywood Records was unsure of how to market and promote the group. 'The label started asking themselves, 'How are we going to make money with The Crosswalk?',' said ChesnuTT. 'They started to doubt how they were going to break the band. So although we spent almost two years putting this album together, the label decided to drop us. It was heartbreaking and frustrating for all of us. We were spent emotionally, and it led to the band splitting up.'
Following the breakup of The Crosswalk, ChesnuTT took some time off to decide his next move. However, he realized quickly that he wanted to keep creating music. In fact, he was now more determined than ever to create music that he believed in, on his own terms. 'Even after Hollywood dropped us, the fire burned inside of me,' said ChesnuTT. 'Ever since I was a kid, I always believed that I had the gift and ability for music. When I was young, my father would discourage me about getting into the music business. But I was determined to create music. I'm also blessed that my wife, Sabrina, has always been in my corner. It was a mutual push from Sabrina, Donray, Phillip (DeRobertis, who is also a partner in Ready Set Go!) and others to keep this thing going.'
ChesnuTT began writing and recording a flurry of songs at his home, bedroom studio in North Hollywood. He played all the instruments and sang all vocals on these demos, which ultimately became the cuts for The Headphone Masterpiece album. 'I didn't realize when I was creating these songs in my bedroom, that it would become The Headphone Masterpiece,' explained ChesnuTT. 'I recorded all the songs in my bedroom, which had studio gear and equipment all around the room. There was a four-track analog machine, with cassette tapes, drum machine, compressor, sequencer, sampler, keyboards and guitars. The microphone was right in the middle of the room.'
After about six months of intense writing and recording, 25 songs had been cut. It was then decided that these four-track demos would comprise his new album, which would turn out to be a two CD, 36-song set. ChesnuTT felt strongly that these recordings should be presented in their original form, without any further instruments added, or mixes done in another studio.
'I wanted to keep the songs just as they were created,' said ChesnuTT. "I felt that doing a polished [major label-type] album would defeat the purpose of what the album and experience was all about. I was determined not to record it over, even after I got offers from major labels to do so. This experience spoke real life to me. The major studio process would have killed all the hands-on work I did in my bedroom studio.'
When the album was completed, ChesnuTT and Von strategized on how to present and market this album. It was decided to keep the presentation intimate at first, then branch out from there. ChesnuTT first hosted listening parties for the CD, inviting friends and industry figures to hear the album in the same bedroom studio where the album was created. Then he began playing solo gigs, performing these new songs live in intimate settings, such as open mics and poetry readings.
'Performing live, I kept the same intimate approach as when I recorded the album,' recalled ChesnuTT. 'I just went out playing; it liberated me to do my own songs, my way. I first played solo gigs with just acoustic guitar. Later on, I would play gigs with a conga player. Finally, I formed a new band, with Craig Waters on drums and Aaron Roy on bass.'
It wasn't long before word-of-mouth spread about The Headphone Masterpiece. 'I was completely blessed that people were getting into the album,' said ChesnuTT. 'The album was something raw and personal, that started out as my little [music] secret that I shared with friends. Also, other artists whom I respected started discovering the album. The Roots heard about Masterpiece, and they sought it out. We recorded 'The Seed (2.0)' for their album (Phrenology).' I've toured with them, off and on, for the past year. We've also performed live on Jay Leno, David Letterman and other TV shows.'
ChesnuTT is enjoying great success as an independent artist, and he plans to keep it that way. 'Masterpiece emancipated me, giving me the artistic freedom to create music exactly the way I want it to be,' explained ChesnuTT. 'Now that I know what I'm capable of, that this is my sound, I can connect the experience with people.'
'I thank God for all that has happened to me,' said ChesnuTT. 'He has given me the faith to believe in myself, and to find my way in life and through [this music business]. So many of us are beaten down by the industry; they haven't figured out who they are. They end up with a career they don't really want. We get swept up in so many distractions. God gives us the will to be more patient, and to make better choices in our lives.'
Dale Kawashima is on Google+