Interview with Carla Wallace, Co-Owner of Big Yellow Dog Music, A Top Music Publishing & Artist Development Company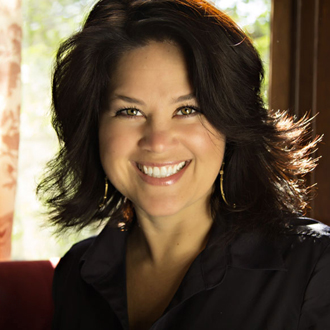 For the past 18 years, music exec Carla Wallace has been Co-Owner (along with partner Kerry O'Neill) of Big Yellow Dog Music, a top indie music publishing & artist development company based in Nashville. Although Big Yellow Dog has been well regarded in Nashville for over a decade, the company has reached greater notoriety during the past few years, due to their success publishing and working with two music stars, Meghan Trainor and Maren Morris.
The company was launched in 1998, when O'Neill recruited Wallace to help start this fledgling new company. They first signed and helped build the career of singer/songwriter Mindy Smith, who was signed to Vanguard Records. They subsequently signed two songwriters, Scotty Emerick and Josh Kear, who became prolific, hit country songwriters. Emerick, who is also a successful artist, has co-written an impressive 36 cuts for Toby Keith, including several hit singles. Kear has become a Grammy-winning songwriter who has co-written many hit songs for Carrie Underwood, Lady Antebellum, Tim McGraw and other artists.
It was in 2014 that Big Yellow Dog gained exposure for their success with pop star Meghan Trainor, who they signed when she was unknown. Trainor debuted with the number one hit "All About That Bass," and she's had five more hits as an artist ("Lips Are Movin'," "Dear Future Husband," "Like I'm Gonna Lose You" (featuring John Legend), "No" and "Me Too"). Trainor won the Grammy Award for Best New Artist in 2016 and "All About That Bass" was nominated for Song of the Year and Record of the Year. She's also written songs for other artists, including the country hit, "I Like the Sound of That," for Rascal Flatts.
Big Yellow Dog also signed country star Maren Morris, a year prior to her breakthrough success with her hit, "My Church." Notably, Morris won a Grammy Award for Best Country Solo Performance, and she was named CMA New Artist Of The Year. She also had a hit with her song "80s Mercedes," and her new single "I Could Use a Love Song" is moving up the charts.
Wallace and the Big Yellow Dog team are also excited about their other songwriters and artists, which include artists Tenille (who's signed with Sony), Jessie James Decker (signed with Epic Records), Keelan Donovan and Logan Mize. Their songwriter, Daniel Tashian, recently co-wrote a #1 country hit for Josh Turner, "Hometown Girl."
Besides the hits listed above, here's a list of other hit songs published by Big Yellow Dog: "Need You Now" and "Dancin' Away with My Heart" (Lady Antebellum); "Before He Cheats," "Blown Away" and "Two Black Cadillacs" (Carrie Underwood); "I Love This Bar," "Whiskey Girl," "As Good as I Once Was," "I'm Just Talkin' About Tonight" and "Beer For My Horses" (Toby Keith); and "Heart Attack" (Demi Lovato). The company has also published hits by George Strait, Luke Bryan, Blake Shelton, Dierks Bentley, Tim McGraw, Cole Swindell, Frankie Ballard, Lee Brice, Tracy Byrd, Gary Allan, Dustin Lynch, Chris Lane and Rodney Atkins.
Big Yellow Dog has also had success with its sync department, placing songs in many movies (including Moana, Mad Max: Fury Road, The Intern), TV shows (Shades of Blue, Grey's Anatomy, Nashville) and commercials (T-Mobile, JC Penney, Carl's Jr).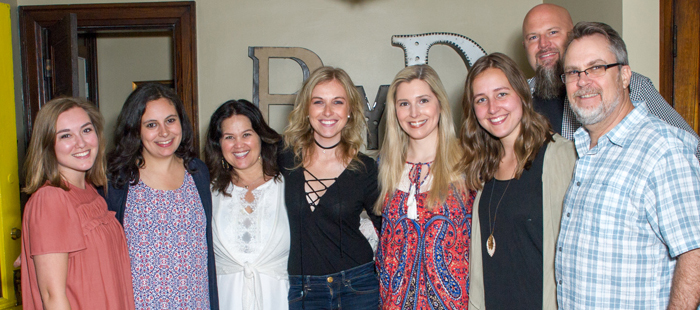 The Big Yellow Dog team consists of Carla Wallace (Co-Owner), Kerry O'Neill (Co-Owner), Matt Lindsey (VP Creative A&R), Devon DeVries (VP of Film & TV), Alex Stefano (Manager of Film/TV Sync), Lauren Funk (Creative Manager), Jamie Martin (Creative Coordinator, Film/TV Music), Kara Wintergrass (Social Media Coordinator) and Elizabeth Brahan (Executive Assistant).
We are pleased to do this new Q&A interview with Carla Wallace of Big Yellow Dog Music. She tells how she got started in the music business, she discusses her early years at Big Yellow Dog, and talks about their success with Meghan Trainor and Maren Morris.
DK: How did you get into the music business and music publishing?
Carla Wallace: I started with music at an early age—my family were all musicians, so it helped being around them. My mom played piano and my dad played guitar, so I just learned about songs. At the time, I didn't actually know there was a (music business) job that existed (laughs). But through [this environment] and finding my way, I went to college at Belmont University and I started interning in the music business. So I ended up at good place early on, at Bluewater Music, and I worked my way up to become Creative Director.
DK: After you left Bluewater, did you work somewhere else before you started Big Yellow Dog Music?
Wallace: Yes, I went to a company called Little Big Town, which was another indie music publishing company that happened to be owned by Kerry O'Neill, who is now my partner at Big Yellow Dog. That's where we met—Kerry sold the publishing company a couple months after I got there, and then he went on to start a new publishing company (Big Yellow Dog Music), and he asked me to run it. So I went from plugging in the phones, to answering the phones, to being a full-on partner with him. And now we've been here for 18 years.

Here's the video of Maren Morris' hit, "My Church," which is published by
Big Yellow Dog Music.
DK: When you and Kerry started Big Yellow Dog, what was your plan for the company?
Wallace: Kerry and I personally connected with each other, because of our passion for artists. It kind of became the plan, that we would do artist development and work with many unique artists.
DK: Is artist development equally important to you, along with music publishing?
Wallace: Yes. We started as a traditional publishing company in town, but we realized we had a love and passion for artist development when we signed (singer/songwriter) Mindy Smith, and we got her a deal on Vanguard Records. We acted as her manager—we did everything we could at the time, to help build her artist career.
DK: Besides Mindy Smith, who were the other artists and songwriters you signed early on?
Wallace: Scott Emerick was an artist too; he was signed with Dreamworks Records. (As a songwriter), he also had 36 cuts with Toby Keith. That really helped our new, fledgling publishing company get going.
DK: You've also had great success with songwriter Josh Kear, who's written Grammy-winning hits.
Wallace: Josh is great; we've been working with him for about 14 years. Josh and I have been together for almost as long as the company has been going. I think at this point he is my brother. Josh was working on an artist career when I met him, just to have his music heard. But once he started collecting hits (as a songwriter) he moved on. And he's done very well moving on.
DK: It's impressive how you signed both Meghan Trainor and Maren Morris. First, can you talk about how you signed and helped develop Meghan?
Wallace: I was at a Songwriter's Expo in Colorado, and I was with one of our writers, Big Al Anderson, who had seen Meghan before. He told me, "You've gotta see this girl." And so I watched her (perform), and that night she came over with her dad to our dinner table, and she gave me her CD. Then when I got to Nashville, I stuck to that CD for about a month, listening to all of her songs that she produced and wrote. I was blown away with her talent and how creative she was. She had jazz influences and pop, shoo-wop, soca and all this throwback stuff. And she'd done all of this on her own, 100%, from production and writing and the musician part of it. I just loved it—she's such a talent, such a great writer.

Here's the video of Meghan Trainor's #1 hit, "All About That Bass,"
which is published by Big Yellow Dog Music.
Meghan was spending most of her time in Los Angeles writing for pop artists, when she decided she wanted to make her own music. We came back from an L.A. trip when she made that decision. She had a co-writing session with (writer/producer) Kevin Kadish, and she wrote "All About That Bass." We were so excited about the song—I played it for everyone and played it in my office everyday!
DK: You've also had great success with Maren Morris. Can you discuss how you met and signed her?
Wallace: I like to say, that there's not a formula for artist development when working with these artists. Everybody's different…everyone has their own path. Maren was sent to us through Jody Williams (Vice President at BMI). Maren, like Meghan—they just write every single day. It's so powerful to see how focused they are. When Maren wrote (her hit) "My Church," that was her a-ha moment. I think it was her moment of saying, "Alright, I got this, I can do this." Just as "All About That Bass" was the a-ha moment for Meghan.
DK: When you signed Maren, was she already shopping for a label deal?
Wallace: Maren was already an artist; she'd already had records released, but she wasn't looking for a record deal at the time she signed with us. So over the next year she developed (her music) and her craft was just incredible. We were so supportive of her voice and who she was. The kind of songs she was writing was so unique and really fit her and who she was. Her personality just comes through on her songwriting.
Maren came in as a writer, and I think we provided great writing opportunities for her. But Maren developed her sound and who she wanted to be on her own. Then, when she and I went to L.A. and she wrote "My Church" with (writer/producer) Busbee, her artist career got green lit! And Maren was the one to flip that switch.
DK: In addition to Maren, Meghan and Josh Kear, who are some of the other Big Yellow Dog artists & writers that you're excited about?
Wallace: We're such a small company, that all the artists that we sign, we're so excited about. We're fired up about each person. There's a new artist we have named Tenille, who's signed a label deal with Sony. She's amazing—she's super-talented and a great person. I'm so lucky that with a lot of writers and artists here, their personalities are wonderful to be around. Another guy is Keelan Donovan, who's from Maine. He's a pop artist—his music is being played on The Pulse (SiriusXM) and the pop station WBMX out of Boston. We're excited about (country singer/songwriter) Logan Mize; he's got a single out now on Spotify that has about 16 million streams. And we have an awesome artist, Jessie James Decker, who's signed with Epic Records.

Here's the video of Lady Antebellum's Grammy-winning hit "Need You Now,"
which was co-written by Josh Kear & published by Big Yellow Dog Music.
We also have a songwriter named Daniel Tashian. He just had a #1 hit with a song ("Hometown Girl") for Josh Turner. I'm so excited about him. Daniel Tashian is a genius writer, a great musician and a funny guy! Artists love working with him because of his sincerity and passion for music. We have been together a long time!
DK: Lastly, I know that Big Yellow Dog is also very active with sync placements.
Wallace: We have as sync department that we're really proud of. Not too many indie publishing companies have a full sync staff—it's a big part of what we do, being able to sign a lot of unusual artists that may not be mainstream country. We can utilize our sync department to help get placements. We've had a wide range of placements in movies, TV shows and commercials.