Vice President & GM Barbara Cane Helps Guide Songwriters, Artists & Film Composers For BMI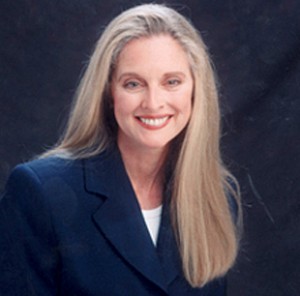 Update: Barbara Cane is now VP of Worldwide Creative for BMI.
Barbara Cane, Vice President & General Manager of BMI (Broadcast Music, Inc.) in Los Angeles, has devoted her entire career to working at BMI, guiding and assisting songwriters for the past twenty-five years. As the head of BMI's writer/publisher relations department in Los Angeles, she oversees BMI's many programs and showcases, which benefit developing songwriters, artists and composers
Cane's association with BMI dates back to her high school days, when she worked as a summer employee for this performance rights organization. She grew up with an interest in songwriters and music publishing, since her father, Marvin Cane, was a longtime publisher, and President & CEO of Famous Music (the publishing division of Paramount Pictures) at that time.
"It almost seems like I was born at BMI," said Cane, laughingly. "I was lucky to hook up with BMI at such a young age. I continued working summers and semesters at BMI during college, and upon graduating [from Barnard College, New York], I began working fulltime at BMI's New York office."
Initially, Cane handled publisher administration and song research duties, but she eventually transitioned into the Writer-Publisher Relations department when Frances W. Preston was appointed President & CEO of BMI. In 1986, she moved from New York to Los Angeles, where she was subsequently appointed to higher positions at BMI, first as a Senior Director, then Assistant Vice President, and in 2000, Vice President & General Manager of Writer-Publisher Relations, Los Angeles.
Cane supervises a variety of programs and showcases which provide BMI's writers with a forum to promote their music in a creative and supportive environment. There is the monthly "Circle Of Songs" showcase at The Knitting Factory in Hollywood, which features performances "in-the-round" by four, up-and-coming songwriters. Publishers, A&R execs, attorneys, managers, and other industry members regularly attend this showcase. In addition, BMI hosts another showcase series called "The BMI Songwriters Club." This showcase provides an opportunity for everyone from beginners to industry veterans to perform and network.
BMI also takes it showcases to a larger scale when it hosts the quarterly "New Music Nights," which features bands of every genre playing such clubs as the Troubadour, the Dragonfly and the Viper Room. "We enjoy providing these creative vehicles for songwriters and industry professionals to hear our new and most exciting talent," said Cane. "These events tend to provide a synergy for the creative community and the industry."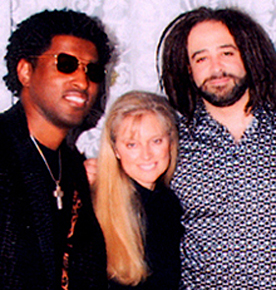 Cane and her Writer-Publisher representatives also work closely with a variety of regional and local organizations. BMI attends and supports such events as EAT'M in Las Vegas, the Durango Folk Festival, Nadine Condon's "Wild Weekend" in San Francisco, and Seattle's Capitol Hill Block Party. In addition, BMI works regularly with such organizations as NARAS, the Northern California Songwriters Association, the California Copyright Conference, and the Association of Independent Music Publishers.
BMI also has a very active, film & TV department, headed by Doreen Ringer-Ross, Vice President of Film & Television Relations. This department helps introduce its writers and composers to filmmakers, music supervisors and assists in placing their songs in film & TV. BMI hosts an annual event called "The Conducting Workshop," which is a two-week program for promising composers, held in Los Angeles. BMI representatives also serve as sponsors and moderators at the leading film festivals, and they sponsor film composing scholarships at UCLA, USC and the Berklee School Of Music.
Cane has developed a solid reputation for helping songwriters further their careers. She has referred many songwriters to top music publishers, which have led to publishing deals. One such example is Los Angeles writer/producer Adam Anders, who credits Cane for referring him to many publishing and label execs. Anders is now signed with Sony/ATV Publishing, and he co-wrote the recent Backstreet Boys hit, "More Than That."
"We take pride in assisting songwriters, opening doors for them and offering support," said Cane. "We always try to return phone calls and e-mail, and take meetings with writers. We have a responsibility to help aspiring writers, who are trying to get into the music business. We also maintain relationships with established writers, as their careers grow and evolve."
Cane continues to enjoy her long-standing career with BMI. "I love working with the people here at BMI; it's a very unique organization," explained Cane. "Many of the people I first met at the company are still here. We've grown up together. We share the same goals, which is to help songwriters and publishers, and to respect the integrity of the music which is being created."
Dale Kawashima is on Google+