Caleb Jermaine's Song "Dreams" Named May "Best Song Of The Month"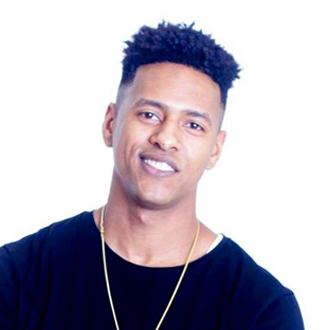 Caleb Jermaine, a soul/pop/hip-hop singer/songwriter based in Tacoma, Washington, has won the SongwriterUniverse "Best Song Of The Month" Contest for May, for his song "Dreams." This song will be included on his latest EP, which he will release independently in July (2017).
"Dreams" is well-crafted, soul/funk song which also contains elements of hip-hop and pop. Jermaine sings and raps on this song, and he's accompanied on this cut by the Tacoma-based band, Decent at Best. The song has a positive lyric message, that dreams can come true for people from all walks of life, no matter where they come from. This recording was expertly produced by Andrew Richards & Andy Rupert from Decent at Best. The other band members playing on this cut are Steve Bingham and Jack Wigboldy.
Jermaine was born and raised in Tacoma, where his parents were pastors, and he learned to sing at church and at home. He was inspired early on by listening to such favorite artists as Smokey Robinson, Michael Jackson and Usher, and more recently to Bruno Mars, J. Cole and Kendrick Lamar. During middle school and high school, he sang in the concert choir, and when he was a high school senior he formed a band called Shades of Grey with his friend, Sean Martin.
Following high school, Jermaine attended college on a football scholarship, and subsequently graduated from Western Oregon University with a Bachelor's degree in sports psychology. It was during and after college, that Jermaine also focused on his music. In 2013, he released a beatboxing, freestyle album called Mouth Music Vol. 1. Then two years later, he release a compilation project called Love Drug, and then a mixtape called The Lest Atrium.

Here's the video of Caleb Jermaine's song, "Dreams."
Currently, Jermaine is preparing to release his new EP, which contains "Dreams" plus other key cuts such as "Calling In," "Rise" and "Wonder Woman." He has also worked with another producer, Jay Bellamy, on three of the songs. Notably, Jermaine has produced an excellent video of "Dreams," which was directed by Darian Nieves of 4K Media Group, and features Jermaine plus the members of Decent at Best.
In addition to being an artist, Jermaine is also involved with community activism, using his music to create a positive message. He calls himself a creative communicator (like a motivational speaker). "I believe in being positive and looking at the bright side," explained Jermaine. "I want to promote a positive message—to empower people [who in turn] will empower other people." His song "Dreams" is certainly a good example of this, spreading a positive outlook and message.
Top Five Songs Of The Month
Here are the Top Five Songs which were submitted for this month's contest, with the songwriter credits, plus their e-mail and website links. You can listen to the winning songs by clicking the music players below.
"Best Song Of The Month" Winner
Song Title:
"Dreams"
Written by:
Caleb Jermaine of Tacoma, WA. Performed by Caleb Jermaine.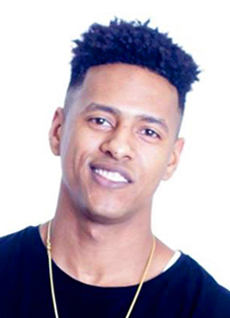 More Best Songs Of The Month