Writer/Producer busbee Talks About His Hit Songs With Maren Morris, Florida Georgia Line, Pink, Lady Antebellum And Other Artists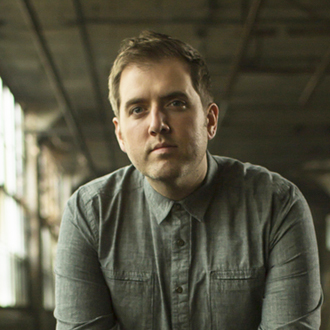 Update: Sadly, Busbee (aka Mike Busbee), who was a top songwriter & producer, died of cancer at  age 43. He produced many songs for Maren Morris' albums: GIRL and Hero. And he co-wrote the hits "My Church" and "80s Mercedes" for Morris, "H.O.L.Y." for Florida Georgia Line, "Try" for Pink, and "Every Little Thing" for Carly Pearce.
San Francisco Bay Area-based songwriter/producer/artist/publisher Mike Busbee, who goes by the moniker busbee, has emerged with an impressive career in pop, country and rock music. The Walnut Creek, CA native discovered a love for music at a young age, and immersed himself in learning trombone, tuba, saxophone, and other instruments he could lay his hands on.
A jazz aficionado, busbee only had a scant introduction to other genres of music until after college. While he picked up gigs playing freelance trombone in and around New York City and San Francisco, he began getting schooled in pop, rock, R & B, and soul. Eventually, busbee enjoyed his first taste as a songwriter with country music in Nashville with Rascal Flatts' #2 hit, "Summer Nights," which was followed by the chart-topper, "Our Kind of Love" for Lady Antebellum and Hunter Hayes' "Storm Warning."
Currently, busbee is back on the charts with the Top 10 country hit, "My Church" for newcomer Maren Morris. Notably, he co-wrote and co-produced most of the songs on her album. He also co-produced three songs on the new Keith Urban album called Ripcord (which will be released May 6) and co-wrote Jana Kramer's latest single, "Said No One Ever."
In addition, busbee co-wrote the hot new single "H.O.L.Y." by Florida Georgia Line, which quickly reached #1 on the Billboard country chart.
While he was making waves in country music, busbee started having success in pop music, penning the #1 U.K. single "Bad Boys" for Alexandra Burke featuring Flo Rida. He also co-wrote the duet "If We Ever Meet Again" for Timbaland & Katy Perry, Kelly Clarkson's single "Dark Side," and reached Top 10 pop with the hit "Try" for Pink. During his illustrious career, busbee also has written and/or produced cuts for Ingrid Michaelson, Daughtry, Jason Aldean, Gavin DeGraw, Blake Shelton, Dia Frampton & Kid Cudi, Backstreet Boys, Scotty McCreery, and many others.
When he's not working in overdrive as a songwriter and producer, busbee showcases his musician side with albums he has recorded under the names busbee, GoNorthToGoSouth, and Bombs Over Nowhere. As a talented entrepreneur, he founded with his manager Myles Lewis, a company called UNLMTD, which is a full service music publishing, management and artist development company. The company has a joint-venture publishing deal with BMG Rights Management.
We are pleased to present this new Q&A interview with busbee. He tells the story behind his hits for Pink, Lady Antebellum, and Maren Morris. He also discusses switching gears between genres, cultivating new artists, and he offers some key advice for songwriters.
BC: How did you get started with music, and learn to play several instruments?

Here's the video of Maren Morris' country hit "My Church," which was
co-written by busbee.
busbee: I came up as a kid studying piano from the age of 7 through high school. Starting fourth grade, I was in band, and I played baritone horn, tuba, saxophone—I kind of bounced around, and then in high school, I was playing baritone again. I was actually in a drum and bugle corps my 8th grade year and then into high school for a few years. I switched to trombone in high school. I remember this conversation I had with my band director. It was really funny. He sat me down and was like, "I know you want to be a professional musician, but you can't make a living playing baritone (horn). You should switch to trombone." Now, I realize it's really hard to make a living playing trombone (he laughs).
I was into jazz—that's all I listened to. I peripherally heard some stuff. In my early 20s, I got called to sub as a trombone player for another professional player in the Bay Area, and it was a gig from a guy who had a bunch of money and had always dreamed of doing a tour—it's so funny to say it out loud—with a 20-piece or so band doing covers of Grateful Dead songs. I was part of a five-piece horn section, and it was a hilariously large little group. One of the best things that happened was a dear friend of mine, Jon Bendich, who ultimately took me in and taught me how to write songs. He lured me into popular music by showing me Stevie Wonder, Sting solo stuff, which as you may realize is the jazzier side of pop. Over the years I got wooed into more mainstream stuff even though I still love Stevie and Sting.
BC: You've had hits in a variety of genres. Is there a difference for you in writing in the country format versus pop?
busbee: The kind of stuff I tend to do is not radically different for the most part. I don't know how to explain it other than to say it's still English, but it's different dialects. I travel a lot to the U.K., and there's a lot of phrases the Scottish use that unless you've been there, you might not even be able to understand them, but they're still speaking English. Because I've traveled there a lot, I actually sort of fall into using those patterns of speech even though I don't take up a Scottish accent to use the metaphor. The same way [things happen] with the South really. There's a lot more music made in Nashville than strictly country, but it's one of the prominent things. My dad is from the deep South. I've been around people from the South and have some sort of Southern soul in me. For me, it's almost like second nature in that regard. I tend to adapt to whomever I'm around.
Nashville has a certain lyrical bar in general that I think is real important to be aware of, but I tend to collaborate with the right kind of people. Even though I'm a lyricist as well, if I'm writing in Nashville, more often than not, there's a lyricist in the room who their first language, so-to-speak, is Nashville. The same thing in pop. I know a few writers who predominantly speak pop.
BC: Do you consider yourself more of a lyricist or a melody writer?

Here's the video of Florida Georgia Line's new #1 hit "H.O.L.Y.,"
which was co-written by busbee.
busbee: I would say more of a melody writer if I had to choose, but I very much do both. I'm fortunate to have hits where I've written almost all of the lyrics, and some where I've written hardly any of the lyrics. I'm almost always involved in the music, although recently I got called in for a thing for Usher, where I just was strictly a lyricist. It kind of depends. I try to play to my strengths and not be ridiculous and think I can do everything. I'm always up for a challenge. When I got that call to work on some verses for him, [I thought] Sure! What's the worst that's going to happen? I'm going to crash and burn?
BC: How did it turn out?
busbee: Great! Everyone was really thrilled. It's going to be used for some big campaign. It was a really great experience.
BC: You produced and co-wrote most of the album for new artist, Maren Morris. How did that develop?
busbee: I've known Maren for a few years. We had originally just gotten together to write, like writers would in Nashville. We kind of hit it off. Long story short, I got enamored by her talent and reached out to her. [I said] "I want to work with you." We started writing together. She had been out in L.A. to do some writing sessions…and she came to my studio and said, "Hey, I've got this title "My Church." [I said] "Oh, that's interesting. What does that mean?" She said, "When I'm in the car driving and listening to music, it moves me. I feel like that's kind of my version of church." It literally just hit me, and I go "Can I get a hallelujah?" We just started writing the chorus. An hour and a half later it was done. The vocal that's on the radio is the one I recorded that day as the demo.
I don't gauge quality necessarily based on speed. I like to share that information just because it's one way things can happen. Sometimes it happens quickly; sometimes it doesn't. My friend wrote (the Bonnie Raitt hit) "I Can't Make You Love Me," and he's told me it took it took multiple sessions. There's not like one way that it happens. That particular day, it just kind of came out. It was pretty effortless because we're very comfortable around each other in all senses. She's fun to hang with, and she's super great creatively. Even when we are having to dig in and work extra hard, it's still fun.
BC: I really like your new hit "H.O.L.Y." for Florida Georgia Line. The phrase "High On Loving You" is a great concept. How did this song come together?
busbee: I wrote "H.O.L.Y." with Nate Cyphert and Will Larsen, and it was actually the first time any of us had written together. When Nate showed up he looked excited, and I asked him what was up. He said he had this idea to write a song called "Holy." To be honest I was trepidatious about it at first, but one thing I've learned over the years of writing is to let every idea or title be innocent until proven guilty. I've had a lot of pleasant surprises by staying open to ideas. He went on to say that it was acronym for "High On Loving You" which I loved. I went over to the piano and started playing something and the song just poured out. It doesn't always happen that way but "H.O.L.Y." went pretty quickly.

Here's the video of busbee and Ben West recording their song "Try,"
which became a hit single for Pink.
BC: What do you look for in a co-writer?
busbee: Talent to begin with, which is kind of vague. Even though I sing, I don't tend to sing a lot of my demos, so I almost always love having someone who sings really well, particularly someone with an inspiring voice.
[Also], at least one person in the room with a great lyrical sense can be helpful in case you're stuck or something.
I write in so many different ways. I was writing yesterday with two very young writers, both females. One was an artist and one was an artist/writer. Two weeks later in Nashville, I was writing with somebody who was 60 and a 35-year-old nurse. Male, female, black, white–there's no pattern to me. It's just people I find inspiring ideally. I don't tend to do this thing too much of like "Oh, you've really got to write with so-and-so because they have a bunch of hits." I'll try anything once if it makes sense. If I connect with them and they connect with me, that's great. But some of the biggest songs I've ever had, I wrote with random people. For me, it's trying to set yourself up to feel inspired. That's what we're chasing, right?
Maren (Morris) showed up that day in the studio, and she had an inspired moment. She felt something in the car and wanted to communicate that in a song. Did we have any idea it would be her first single and be wherever it is on the charts right now? No, I didn't know what. I thought it was awesome, so I did it. (laughs)
BC: You've had a hit with Lady Antebellum, "Our Kind of Love." How did this song come about?
busbee: They were on their second album, and they had success. People were aware of them, and my publisher was like…you've got to work with this group called Lady Antebellum. I hadn't heard of them yet. It was when I first started going to Nashville. I was really nervous for some non-apparent reason. I didn't know much about them. I checked out some stuff and thought they sounded great.
I started playing piano and this riff came out. Then, they showed up, and as per usual, they were all very cool. We've subsequently become friends. I played the riff, and Charles (Kelley) said, "I love that!" They're all very talented, and they can all write and all sing. That was actually my first country number one.
BC: You've done really well on the pop side. One of your hits was Pink's "Try." What's the story behind that song?
busbee: That was entirely unique in that I literally woke up one day with 95% of that chorus in my head. I'm not the kind of writer, for whatever reason, who says I'm about to go to sleep and I can't sleep because I have all these ideas that I have to get out. That's not really how I function. I love music! It's like blood, air, water—it's part of me. I don't have a notebook next to my bed or any of that kind of stuff. I don't really carry a Dictaphone.

Here's the video of Lady Antebellum's hit "Our Kind Of Love," which was
co-written by busbee.
This idea came into my head. I didn't know what it was. What is this I'm singing? (laughs) I picked up a phone and literally worked on it for five minutes and finished the chorus. Wow! That's kind of cool. I like that.
Then, I played it for a friend of mine, Ben West. He and I were doing a project for some television placements with a band, GoNorthtoGoSouth. He's a crazy talented guy who lives in Detroit. He's a writer, producer and multi-instrumentalist, mixer and engineer. I played it for him. [I said] "Do you like this?" He's like, "I love it!" I said, "Let's do it!"
I flew to Detroit just to write those four songs, one a day for four days. We were all filming a video for some promo stuff, so I had another friend of mine show up. We planned for him to come the day we wrote "Try" because we had the chorus. [I thought] Let's flush out the verses and have him record while we're doing that, so we can have footage behind the scene. We have all the raw footage of us writing the whole song. It's really kind of unique. That hardly ever happens. We wrote it, and I turned it into my publishing company. They loved it. Eventually, my manager and one of my publishers at the time pitched it to a friend of ours, Rani Hancock, who was (an A&R exec) at RCA at the time. Originally, we were going to try to get it on Kelly Clarkson. There was talk of Daughtry doing it. I actually recorded it on Adam Lambert, but it just wasn't the right fit.
Eventually, I had to call Rani and go, "Hey, what are we doing with this song?" She's like, "Do you mind if I keep it a little bit longer and pitch it to Pink?" Of course; go for it! She played it at a label meeting, and the head of the label heard it and flipped out. I've been told he pitched Pink a bunch of ideas for this track that she's supposed to do with Eminem. He pitched her "Try," and she took "Try" and she didn't take any of the other ones. It was one of the first outside songs she had recorded in a long time. She's an amazing artist, and for her to take an outside song—a lot of people aren't willing to do that stuff, but she was.
BC: You have a unique publishing deal with BMG. How did that joint venture come about?
busbee: There's sort of two sides with what I do for BMG. There's a deal for me as a writer. I currently have an administration deal with BMG. They've been a really great partner for me over the years. Several years back my manager (Myles Lewis) and I approached them and said, "Hey, we want to start signing some other writers and like to do a JV (joint venture deal) with you guys. They saw that obviously my manager is strong, but I also have a great business sensibility, which isn't the most common thing for writers I've been told. They believed in that and wanted to partner with that. They started signing people that we believe in. It's been really great. We have an artist named Carly Pearce, who we're about to shop in Nashville. She's an incredibly gifted singer. Then, the man who I wrote "Try" with (Ben West) is signed with us as well. A couple of track guys in L.A. who go by the Low Battery Boys (the production team created by Steve Dresser aka Dreza and Casper & B.), and then an artist named J.P. Clark in L.A. whose incredibly talented, and we're about to start shopping him. It's been a really good thing. We tend to have business that's a slow but steady build. We have a really rich roster, which we're really stoked on, and I get to write with some incredibly talented people, which is always the best.

Here's the video of Pink's hit "Try," which was co-written by busbee.
BC: You've also produced songs for a wide range of artists including Keith Urban, Shakira, Lady Antebellum, Daughtry, and Christina Aguilera. What's your approach to producing?
busbee: The production has to serve a song. Often, I'm involved with the songwriting as well as the production. It's literally just about how do we make the song speak. It depends on who the artist is and what their vision is. I'm actually in a situation right now with Carly (Pearce), the artist I'm developing. She has this one song. I've never spent more time on production of a song ever, and it's just because all of this stuff is really challenging to figure out sometimes…not only making the song speak but making it true to the artist. Sometimes you get lucky. Basically, the track of "My Church" we hear is just a variation on what she and I did that day. Another song I did with Keith Urban, we tracked drums and bass three different times.
BC: What advice would you like to offer for songwriters?
busbee: Work on getting better at your craft, stop comparing yourself to other people, and live your story. What tends to haunt everybody is so-and-so is having more success than the current success I'm having. Why is this working and this one isn't? I can only state from my own experience that when I've had truly great songs, those songs have been unstoppable.
Show up on time. Be respectful. Be fun to work with. Do what you say you're going to do. Be great at what you're doing. Learn. Grow.
The process of learning and growth doesn't stop when you start having success. It's only just beginning. I've been talking to a lot of friends this week about a lot of heavier, life concepts. The best part of it almost is when you have your first successes or when it finally gets off the ground. But there's so much work to be done after that, because you have to find the next one and then you have to stay relevant and stay current, and figure out what the next thing is going to be as well as your next thing.
BC: Success opens up doors, but it's still competitive.
busbee: Oh, yeah. It does open doors and makes it really awesome because there is a certain access that you have, but you're still competing with the best writers in the world for only so many slots. The other part that people don't want to talk about, is when you have success, very few people don't go buy a house or if they do own a house, very few people don't buy a bigger house. The tendency is to ratchet everything out. I'm not trying to dictate what the right response is to anybody. That's a very personal thing, but what tends to happen is when the success comes, then you kind of grow your life and then you have a need for more success (laughs). It can become this monster that you have to constantly feed. I think it's really important again to be smart financially—try to grow and learn at all times because that skill is useful for everybody.
Bill Conger is a freelance writer for various publications including Bluegrass Unlimited, GACTV.com, Bluegrass Music Profiles and ParentLife. He can be reached at [email protected].He is also on Google+