Special Interview: Bryan Adams Talks About His Hit Career, Writing His Classic Songs, And Other Projects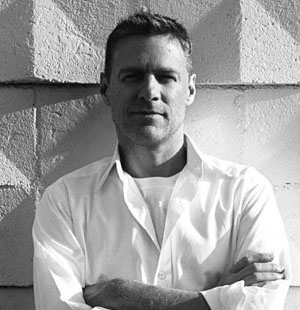 Bryan Adams is renowned for being one of the top, hit-making artists in rock & pop over the past 25 years. Starting with his debut album Bryan Adams in 1980, on through to last year's Room Service in 2004.
With the release of the comprehensive, new two-CD Anthology set (which contains 36 cuts), Adams took time from his busy touring schedule and other projects, to do this exclusive interview. He discussed how Anthology was compiled, and talked about how he collaborates with songwriting partners, such as Jim Vallance, Robert 'Mutt' Lange and Gretchen Peters. Lastly, he gives good advice to young artists & songwriters who are trying to break into the music business.
Adams has been the recipient of three Academy Award nominations for Best Original Song, a Grammy Award, two Golden Globe Awards for Best Original Song, an American Music Award, BMI and ASCAP songwriter awards, two Ivor Novello songwriting awards and many Juno Awards from his native Canada.
Here is the Q&A interview with Bryan Adams:
DK: I really like your new Anthology set. How did you compile and select all of the songs for this package?
Adams: The Anthology was the idea of Richie Gallo at the U.S. record company, Universal. I ended up changing the selection of songs a few times to get something that wasn't just a hits package. It was an interesting project as it pushed me to dig up photos and technical notes from the '80s and '90s of when songs were written, recorded and mixed and so on – something for the fans that know these songs and would like more detail. Basically, it was a trip down memory lane.
DK: Of your hit songs, which ones are your favorites and why?
Adams: I always get asked this question and I always say I like the songs everyone else likes, but honestly this package is way too small to put all my favorites on. I mean I'm into making my 14th record now, so there are quite a few that I like.
DK: Which of your lesser known songs (on this Anthology) are your
personal favorites?
Adams: I like the songs where vocals really matched the song – things like 'Please Forgive Me' and 'Why Do You Have To Be So Hard To Love' are good examples of that. A song like 'Summer of '69' is of course one of my faves, but it was the most difficult song to record and the biggest example of a song that didn't go to number one, but is known around the world. It was recorded in its entirety three or four times including demos, but it wasn't until I recorded it with a drummer [from a] quasi-punk ska band that the song took on the naive innocence that was required to convey the sexual energy of the song. While we are on the topic, lets clear up a misconception about that song, and that is it has nothing to do with the year 1969 – it's about making love and looking back on growin' up.

Here's a video of Bryan Adams performing his hit, "Run To You."
DK: You've written with excellent collaborators such as Jim Vallance, Robert 'Mutt' Lange and Gretchen Peters. Please describe each writer's strengths, and how you write with them.
Adams: With Jim (Vallance) we crawled from nothing, in a basement full of cat-piss, to write a collection of classic pop songs. It was the best ride of my life. We sat together for days and years until we had written a song. Jim is a fabulous musician, drummer, bass, guitar, keyboards…and an excellent songwriter on top of that. He basically taught me how to work out all the ideas I had collected and was writing, but the thing was we complemented each other somehow and it was like lighting a bonfire, because we wrote something practically every time we got together. Some of it was forgettable…but like mining, every now and then we'd find a gem, and what a gem it would be.
With Mutt (Lange), I always like to say working with him was like going to the university of rock. I learned as much working and becoming friends with Mutt as I did with Jim. He is an absolutely incredible musician and a very accomplished singer, with a sense of rhythm that I presume he got from growing up in South Africa, but more likely it's just him and his way. His songwriting with me was different in the sense that we would sometimes put two or three ideas from different songs together in one song, and then sometimes I would drop a title on him like "the only thing that looks good on me is you" and he'd be off on some sort of riff. Even today when we get together, it's a veritable kitchen sink of ideas until we hone it down to the right thing. I remember once we had written a song called 'Not Guilty' and the verse wasn't working, so he put the multi-track recorder in record mode and simply erased the entire verse, guitars, vocals – everything but the drums and looked at me and said, ok, "let's write a new verse.' He taught me not to be precious about an idea, that it was changeable, and you had to be flexible if you want to be unique. He's a musical genius.
With Gretchen (Peters) she simply has a poetic gift and that is extremely inspiring. It forces me to think in a more lateral way lyrically – the latest songs are good examples of the power of the words, like "I'm Not The Man You Think I Am.' That was a title I was thinking about after hearing about a film about a con man who impersonates director Stanley Kubrick. I told Gretchen about it and the result is the dark reflective lyric; sometimes I'll go back to an idea we would have started years ago and dump the melody and track and re-write an entirely new song, (something Mutt would approve of) like 'Cloud Number Nine' for example. That started out quite differently to how it ended up, and the song transformed again after it was released on the album On A Day Like Today. I remixed it with a dance engineer sometime after release and changed the structure.
I guess the biggest lesson you can ever learn about writing is to learn to let go, be open to it changing.
DK: You've written and performed great songs for soundtracks. How did you co-write "(Everything I Do) I Do It For You," and how did this project come about?
Adams: Writing 'Everything I Do' with Mutt took about 45 minutes and it was a moment that I've only felt a few times – it's the moment when you know it's a good song, you don't know if it's a hit, you just know it's good. The track originally started from a long piece of orchestration written by film composer Michael Kamen (who I went on to write many more songs with) and we narrowed the theme down to the little piano intro at the beginning, and then we started writing a top line to it. Next time you check it out, notice the use of counter melodies, where the piano plays one thing and the vocal does another. I used that technique on many of Michael's future piano parts, like on the song "When You Love Someone" which was featured in the film Hope Floats and on my MTV Unplugged album. I've always found it extremely interesting to work with pianists, particularly film composers. They normally hear something in their head that ordinarily would be the melody; it's good to stir it up and drop something else on them. I've done it to loads of other scores, like the Marvin Hamlisch's Mirror Has Two Faces score for Barbara Streisand, which turned into "I Finally Found Someone," or Hans Zimmer's score for Spirit: Stallion of the Cimarron which turned into the majestic "I Will Always Return.'

Here's a video in 2017 of Bryan Adams performing "Ultimate Love"
and "Summer Of '69."
DK: Speaking of Spirit: Stallion Of The Cimarron, did you enjoy writing & performing for a project which was more family/kids oriented, and would you like to do more projects like this?
Adams: I'd do another one in a second; I'm just waiting for (Dreamworks CEO) Jeffrey Katzenberg to ask me again. Working with him and Hans was extraordinary and exciting. I learned a ton from being around them – in fact I credit Jeffrey for making music exciting for me since the turn of the millennium. He's really an inspiration.
DK: You have a new single, "When You're Gone," with Pamela Anderson. How did you team up with Pamela for this song?
Adams: Well, the song was a huge hit all around the world with the exception of the U.S. back in the '90s, so when the idea of the Anthology came up, and with particularly this song, it didn't make sense to have it on the U.S. version unless it had a new angle. So I called Pam and she agreed to do a version, even though she had never sung before. I thought it would be fun as she is such an icon. She's a good sport and actually a good singer, too. I believe she could do an album of country songs or something like that, because her voice has a sort of melancholy to it.
DK:. Are you already writing and recording songs for your next studio album?
Adams: Yes, I was checking out the album on the plane today; it's coming along. I expect it will come out at the end of next year (2006)…God willing!
DK: You also have a new photography book called American Women (which is a collaboration with Calvin Klein). Have you always been into photography?
Adams: I suppose I've always been into it on some level. Some of the shots on the inside of the Anthology package are from my old Canon AE-1 camera. American Women is my second book and it was done, like the first one (which was titled Made In Canada), to support breast cancer awareness. Proceeds go to the Sloane Kettering Memorial Hospital in NYC. It came about as I had worked with the head of PR for Calvin Klein on a previous exhibition in London. He called me to NYC to do the project; it was an incredible project.
DK: Lastly, is there any advice you would give to young songwriters and artists who are trying to break into the business?
Adams: Yes there is! Don't sign anything and if you have to – get a good lawyer first. Don't sign anything over to any dodgy managers or production companies, because unless they manage the Rolling Stones you'll get ripped off for sure. If they are good people, they won't ask for your publishing. That's actually a great judge of if they are creeps or not. Remember the most important thing about any song deals: they need you a lot more than you need them.
DK: Bryan, thank you very much for taking the time to do this interview.
Adams: It was fun!
Dale Kawashima is on Google+