Brooke Turner's "Run Away With Me" Named September "Best Song Of The Month"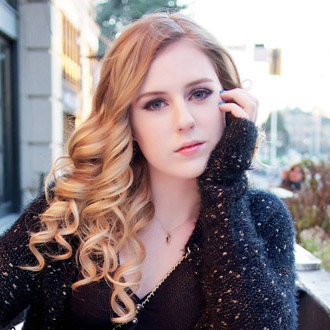 Brooke Turner, a pop singer/songwriter based in Victoria, BC Canada, has won the SongwriterUniverse "Best Song Of The Month" Contest for September, for her song "Run Away With Me" (co-written by Patrizio Moi). This song is included on her debut EP (also called Run Away With Me), which she is releasing this month (Sept. 2016).
"Run Away With Me" is a modern, high energy pop cut which sounds ready for radio airplay. The song reaches its peak in the choruses, which spotlights Turner's passionate lead & background vocals, plus a dynamic music arrangement. This recording was expertly produced by Patrizio Moi, who impressively played all the instruments on this cut. Boi has worked with Justin Bieber, Meghan Trainor and other artists.
Turner, who is 20, grew up in Victoria, BC, where she learned to play piano and guitar. She was inspired by listening to such favorite artists as Sia, Kelly Clarkson, Katy Perry and Meghan Trainor. When she was 14, she started writing songs and became serious about pursuing a music career. "Music has been my easiest and most favorite form of expression," explained Turner. "Music strikes a chord in people, where I've always communicated and connected through music and love it's universal appeal."
When she was 17, she co-wrote and released her first single, "Convince Me." This single received radio airplay in Canada, and its video has gotten 40,000 plays on YouTube. During this period, Turner won the U.K. Songwriting Competition (in the Pop category) and she was a finalist in the John Lennon Songwriting Competition.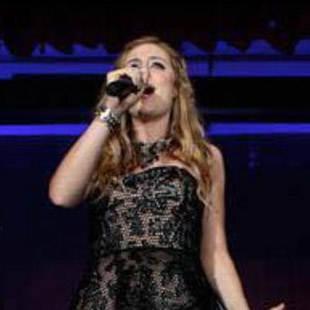 Following high school, Turner decide to go straight into music. She made trips to Los Angeles, and in February (2016) she began collaborating with Moi there. "I wanted to grow as an artist—I did a lot of writing and self-discovery as an artist," she said. Turner & Moi have written and recorded three songs ("Run Away With Me," "Letting You Go" and "Summertime") which will be released on her new EP.
Turner recalled how she wrote "Run Away With Me." "I wrote that song very early in the morning after I'd been hanging out with someone. We had been up all night driving around on Mulholland Drive (in Los Angeles). I was inspired so I wrote that song. It's about running away and being free, and not being tied down."
With this month's release of her EP, Turner is planning a radio promo tour in Canada. She also looks forward to writing and recording more in Los Angeles. "My goal is to get my music out there," she said. "I'd like to perform more live shows, and I'd also love to work more with Patrizio (Moi); he's super talented and yet he's humble and respectful. I've been doing a mentorship with him at the Record Plant studio— I've been learning about the studio and recording process."
Top Five Songs Of The Month
Here are the Top Five Songs which were submitted for this month's contest, with the songwriter credits, plus their e-mail and website links. You can listen to the winning songs by clicking the music players below.
"Best Song Of The Month" Winner
Song Title:
"Run Away With Me"
Written by:
Brooke Turner (of Victoria, BC, Canada) & Patrizio Moi (of Los Angeles). Performed by Brooke Turner.
More Best Songs Of The Month