Norwegian Band Black Roses' "Want This" Named May "Best Song Of The Month"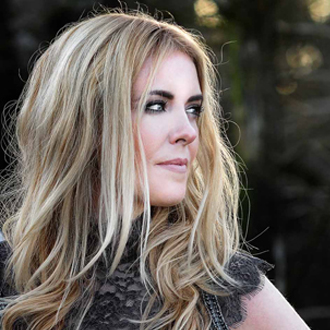 Black Roses, a pop music duo which consists of Jane Gjestland & Bjorn Erik Sorensen of Sandnes, Norway, has won the SongwriterUniverse "Best Song Of The Month" Contest for May, for their song, "Want This." This song will be included on their upcoming EP called U-Turn, which they will release independently in the coming months.
"Want This" is a graceful, acoustic/pop ballad which is in the vein of the Cranberries and Bangles' classic, melodic style. The intro and first verse start gently, and then the arrangement gradually builds to a more energized, full-band sound in the chorus. This recording provides a fine showcase Jane Gjestland's expressive, lead & harmony vocals. "Want This" was expertly produced by Bjorn Erik Sorensen, who impressively played all the instruments on this recording, except bass.
Gjestland and Sorensen are both from Norway, and they've been writing together for over 10 years, since they were 16. It was only during the past year that they decided to form Black Roses and begin releasing singles.
"We felt it was time to release some of the music, and the songs we were writing at that moment really suited my voice," explained Gjestland. "I write the lyrics and the singing melody and Bjorn (Sorensen) writes the music. Sometimes I'll write to a track and sometimes Bjorn listens to me singing melodies and writes from that. Bjorn plays most instruments and also produces, and does the mixing and mastering." Sorensen also produces other artists, and works out of his Artbeat Recording Studio.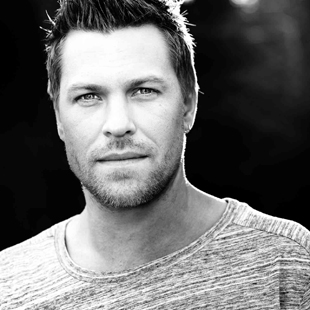 Gjestlant recalls how they wrote "Want This." "I write songs based on a feeling— I wrote this one to a track Bjorn had done. The title—you want this (but you don't want that) is what I wrote the lyrics around, and it was based on several relationships where the foundations were not what they seemed to be—and what a shock it is when you realize it (often too late)."
In addition to writing and recording in Norway, Gjestland & Sorensen have traveled several times to Nashville to record and network. "Bjorn has his own studio here in Norway, and we are both very busy," said Gjestland. "However, we are both very curious and eager to learn from others. Nashville was the right place for us to record. We have been back and forth several times. We have used both Blackbird Studio and Castle—and it is nice now that we also have good connections over there."
Currently, the duo continues to write and record, and they're completing their EP, which might turn out to be a full album release. In the meantime, they're excited about two new singles they're putting out: "U Turn" and "Home Alone."
Top Five Songs Of The Month
Here are the Top Five Songs which were submitted for this month's contest, with the songwriter credits, plus their e-mail and website links. You can listen to the winning songs by clicking the music players below.
"Best Song Of The Month" Winner
Song Title:
"Want This"
Written by:
Jane Gjestland & Bjorn Erik Sorensen of Sandnes, Norway. Performed by Black Roses.
More Best Songs Of The Month