Billy Steinberg Discusses His Hit for JoJo, And His Writing Partner Josh Alexander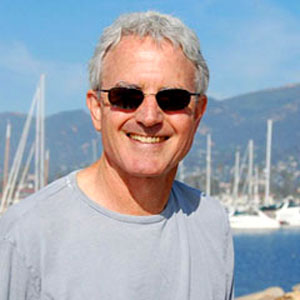 Veteran hit songwriter Billy Steinberg appears to be entering a new renaissance period, writing and co-producing new hits on the charts, and placing many new songs. He co-wrote (with his writing partner, Josh Alexander) the current Top 5 hit 'Too Little Too Late' for JoJo. In addition, Steinberg & Alexander have written overseas hits for female groups T.A.T.U. ('All About Us') and the Veronicas ('When It All Falls Apart'). They also have cuts on the Paris Hilton album ('Heartbeat') and the upcoming JC Chasez album.
Steinberg, who is 56 and based in Los Angeles, has long been known for his hit success in the '80s and '90s. With his previous writing partner, Tom Kelly, he wrote the #1 hits 'Like A Virgin' (Madonna), 'True Colors' (Cyndi Lauper), 'Eternal Flame' (the Bangles), 'So Emotional' (Whitney Houston) and 'Alone' (Heart). Steinberg & Kelly also wrote or co-wrote the Top 10 hits 'I'll Stand By You' (the Pretenders), 'I Touch Myself' (the Divinyls), 'I Drove All Night' (Cyndi Lauper) and 'In Your Room' (the Bangles). And back in 1980, Steinberg launched his career by writing the Top 10 'How Do I Make You' for Linda Ronstadt.
In a special new interview, Steinberg talked about his new hit success with JoJo and other artists. He also spoke about his writing & producing partnership with Josh Alexander, which has helped spark his recent resurgence. Steinberg also discussed his continued love of songwriting and music, and he is still excited about trying to write great songs. And lastly, when asked, he offers advice to young songwriters who are trying to break into the music business.
DK: Congratulations on your hit 'Too Little Too Late' for JoJo. How did you and Josh Alexander write this song?
Steinberg: 'Too Little Too Late' is a song that Josh had started on his own, and I helped him finish it. He had the verse and chorus written musically, and then I helped write the lyrics and the bridge.
DK: How did you place this song with JoJo?
Steinberg: I read on a publisher 'who's looking list' that Bruce Carbone (Executive VP of A&R at Universal Records) was looking for songs for JoJo. I sent 'Too Little Too Late' to Bruce (at his office in New York), and right away he called and said he liked the song. Bruce then introduced Josh and me to Vince Herbert (producer and a top exec at JoJo's label Blackground/Universal). We met Vince – he told us that they loved the demo and he wanted us to produce the song. They sent Josh and me to New York (in Sept. 2005) to produce the song with Vince, and to record JoJo's vocals.
We got along really well with JoJo and her mother (and manager) Diana Levesque. Later on when they were in Los Angeles working on a film, Diana called and said JoJo had a couple hours on a couple days that she could write with us. We got together to write the song 'How To Touch A Girl,' which is also on her album.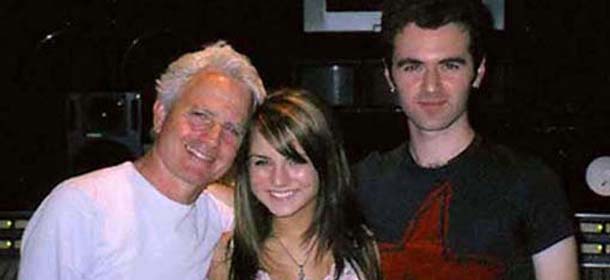 DK: You are having terrific success collaborating with Josh Alexander. How did you hook up with him?
Steinberg: I have an uncle in San Francisco who's a psychoanalyst, who also teaches at UC Berkeley. My uncle called me, and said he had some friends who had a son named Josh (who is from the Bay Area), and would I meet with him to hear his songs? Josh was just 19 or 20 at the time. Josh came to my office in L.A., and he played me a couple of his songs. I was very impressed with his piano playing. He could play piano extremely well, like Elton John. Josh had studied classical piano – he's a real music guy. I gave him advice about the songs he played me. Then on three or four occasions, he came over to my office and played me new songs, and I would give him input. I even offered to arrange meetings with other music publishers. Josh went to meet other publishers but he didn't receive any offers. So I said I'll be your publisher ' he was thrilled to get the offer ' and we negotiated a publishing deal. I really didn't anticipate at that point that we would be writing together so much. But from day one we've co-written everything.
DK: How do you and Josh write together?
Steinberg: There are two ways that we write. One way, is that I come in with a song lyric, and then Josh starts to improvise chords and melodies to the already written lyric. I might chime in with some melodic or structural ideas, and I might modify the lyric. The second way, would be that Josh has already started a song, and I'll help him finish it.
DK: 'Too Little Too Late' is more in the pop/R&B genre rather than pop/rock. Are you writing more R&B songs now?
Steinberg: I enjoy writing in all different styles. But I particularly enjoy hearing my songs on the radio, and these days pop radio is playing much more urban. We wrote pop-rock singles for the Veronicas and Fefe Dobson, which were ignored by radio (in the U.S.). So there's a lot more gratification in writing a song for an artist like JoJo that radio embraces. So yes, we are writing more pop/R&B now. It has been nice that people have been writing and saying they like that 'Too Little Too Late' is more of a real song and not just a record. I like hits like 'Sexyback' and 'London Bridge,' but to me they are more records than real songs.
DK: You co-wrote a song called 'Heartbeat' for Paris Hilton's album. How did you get involved with this project?
Steinberg: Jeff Aldrich (VP of A&R at Warner Bros. Records) called and asked if Josh and me could write to a Scott Storch track, for Paris' album. I had the lyric and Josh crafted the melody to the lyric.
DK: You also wrote & produced songs for the Veronicas, who are from Australia. How did you meet them?
Steinberg: Tim McDaniel manages Josh and me as producers. He sent me a photo of the Veronicas and some of their demos ' they were from Australia but were looking to collaborate and get a U.S. label deal. We started working with them and we did two songs together, 'When It All Falls Apart' and 'Leave Me Alone.' I played these songs for Jeff Aldrich at Warner Bros., he liked them, and it led to the Veronicas signing with Warner Bros.
DK: Currently, it seems that many artists on pop radio seem to be teen artists. Is it a challenge trying to write lyrics for singers who are so young?
Steinberg: Before I started writing songs I wrote poetry. I just really love words. And I think that the part of me that writes lyrics isn't really old or young. It just kind of flows out. I think the lyrics flow out in a way that has an honesty to it.
When I'm in the studio working with Josh and JoJo, I did notice that I was older (56) than the two of them combined! Josh is 24 and JoJo is 15. And I find that I'm often as old as the artists' parents. But I don't care.
DK: For new songwriters or lyricists who are trying to break into the music business, what advice would you give to them?
Steinberg: The music business still needs great songs. One shouldn't feel discouraged or intimidated that everything is track-driven. In fact, I think there's a real shortage of good lyrics and good melodies, and I think that if you can marry the ability to write a good melody and lyric to a radio-friendly track, then you've got something. To compete these days, your demo has to sound like a record. It takes a great song to catch the attention of labels and artists, because they are looking for hit singles. Labels have to spend an extraordinary amount of money to launch a CD.
DK: You've written so many hits and had success for a long time. You could be taking it easy now. What still drives you to keep writing new hits?
Steinberg: When I was a little kid around age 7, there were two things I loved: records and baseball. Now I'm 56 and I still love the two same things: records and baseball. I don't change. For whatever reason, as a child the records I owned, like the Everly Brothers, they meant so much to me. I was a nervous little kid, so it was emotional and soothing to hear a great song. I was transported by hearing a great song. Now that I'm older I'm still kind of nervous. And I am still profoundly moved and soothed by a song. It's part of my mental health, the fabric of what I am. For me still, If I'm in a studio and I've had the good fortune to write a good song, I feel again like the kid listening to the Everly Brothers record. Music for me is calming and moving, and it's exciting to write a good new song ' it's a high.
Dale Kawashima is on Google+