Big Jon Platt Becomes Top Urban, Creative Exec For EMI Music Publishing and Virgin Records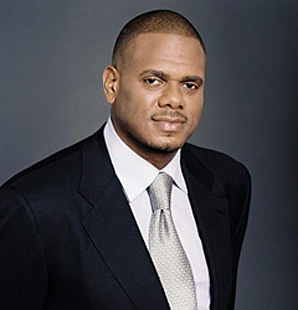 Note: This article was written in 2004. Big Jon Platt is now President of Warner/Chappell Music Publishing.
In less than a decade, Big Jon Platt has emerged as one of the most successful, influential executives in the pop and R&B/hip-hop fields. Having worked for the past seven years at EMI Music Publishing in Los Angeles, Big Jon has now been appointed by EMI Music Group to uniquely hold three job positions. He will continue as Senior Vice President, Creative, of EMI Publishing; he has been named Senior Vice President of Virgin Records; and he will also be launching his own label, Montbello Records (which will be marketed and distributed by Virgin).
Big Jon has quickly moved up the executive ranks by signing several, top R&B/hip-hop artists to publishing deals, and he has also developed a number of promising, new writer/producers. While at EMI, Big Jon has signed such notable artists and writers as Jay-Z, Usher, Warryn Campbell, Mary Mary, Tamara Savage, Rick Rock and Harold Lilly. In his new position at Virgin Records, he will be working with such artists as Janet Jackson and D'Angelo. He will be also signing and developing new artists for his Montbello label (named after his hometown in Colorado).
Big Jon started working in the music business in 1985, as a club DJ in Denver, CO. During a seven-year span, he became the top local DJ, and developed friendships with touring, hip-hop artists who performed in Denver. One of his friends, Chuck D. of Public Enemy, encouraged him to look beyond being a DJ, to pursue music business success on a larger scale.
'Chuck D. would say, 'You're the man in Denver, but you should take it to the next level," recalled Big Jon. 'From that point on, I knew I had to focus. I read a fascinating book called All You Need To Know About The Music Business by Donald Passman, and I particularly studied the chapter on management. I then decided to start a management company.'
In 1992, Big Jon began representing hip-hop production team, MaDukey Productions, which included Bosko Kante. Soon after, he met Steve Prudholme (who was an exec at EMI Publishing) at a Jack The Rapper conference. Prudholme loved both writers, and subsequently signed them to publishing deals at EMI. Big Jon then moved to Los Angeles in 1993, and helped secure work for his clients. He also began managing EMI writer/producer, Kiyamma Griffin.
Big Jon then landed a full-time job at EMI in 1995, when Steve Prudholme left to become an A&R exec at Warner Bros., and he recommended that Big Jon replace him at EMI. Big Jon was hired as Creative Manager, and soon after signed lyricist Marqueze Etheridge (who co-wrote 'Waterfalls' for TLC), writer/producers Warryn Campbell and Mike Mosley, and rap artist AZ.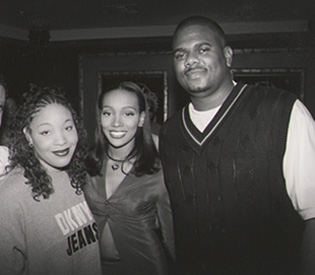 By the end of 1997, Big Jon had signed publishing deals with superstar rapper Jay-Z (who had just released his debut album, Reasonable Doubts), and R&B star Usher (following his My Way album). During that year, Big Jon was promoted to Vice President at EMI.
Having enjoyed these successes, Big Jon now focused on discovering, signing and developing new writing talent. 'I decided I wanted to find my own niche in this game,' explained Big Jon. 'I wanted to find new talent and develop them, as well as sign writers who were already on the charts. Warryn (Campbell) and Tamara (Savage) are great examples of talented writers whose careers we helped build. I'm so proud of all the writers I work with.'
In 2001, now as a Senior Vice President, Big Jon was offered the unique opportunity to A&R the latest Brandy album, Full Moon, for Atlantic Records. 'Craig Kallman (Co-President of the label) asked me if I would A&R Brandy's album,' explained Big Jon. 'I was very pleased to work with Brandy on this project. It was a great experience in my career.'
With his new, triple-faceted job position, Big Jon will be devoting equal amounts of time to his publishing and label duties. 'I'm excited about all of the opportunities which lay ahead,' said Big Jon. 'To be working with top artists at Virgin, plus continuing my relationship with the great writers at EMI, and signing new artists to my label, it's an incredible time. I feel very blessed to be in this position.'
Dale Kawashima is on Google+