Bess Beckmann's "It Only Takes A Minute" Named September "Best Song Of The Month"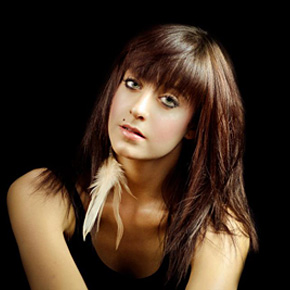 Bess Beckmann, a pop/rock singer/songwriter who is based in Atlanta, GA, has won the SongwriterUniverse 'Best Song Of The Month' Contest for September, for her song "It Only Takes A Minute" (co-written by David Schuler). This is the second time Beckmann has won our song contest. She previously won in July 2012 for her song, "The People The Places".
'It Only Takes A Minute' is a high energy, pop/rock song which quickly catches the listener's attention. Driven by an '80-sounding electric guitar riff (in the vein of Van Halen), the song is fast-paced and aggressive from beginning to end. This cut provides a fine showcase for Beckmann's strong, soaring vocals. "It Only Takes A Minute" was expertly produced by David Schuler, a Grammy-nominated producer/writer who has worked with Pink, John Legend and other artists. Schuler, who is based in New York City, impressively played all the instruments on this recording.
Beckmann, who is 20, mostly grew up in Atlanta and later in Los Angeles. Her main instrument is guitar, and she's also learned to play piano. Beckmann was inspired by listening to such favorite artists as Stevie Nicks, Sam Cooke and Joan Jett. When she was 15, she recorded her first EP, which consisted of four songs which she wrote by herself.
It was in Los Angeles (during high school) that Beckmann began networking and met with several producers. She met Andrew Williams, who became her main collaborator on her most recent EP, The Real Thing, which included the song "The People The Places". Beckmann has been able to place songs from this EP on TV shows on such networks as MTV, VH1, and Oxygen.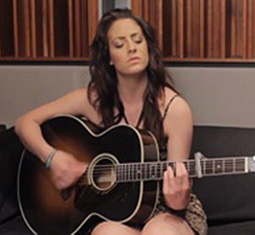 Earlier this year, Beckmann was asked to write a song for The Jam School Programs National Campaign by its founder Patti Howell, who heard and liked Beckmann's music. This purpose of this campaign is to raise awareness for child obesity in schools. Beckmann then contacted Jackie Kepping who works at Green & Bloom/Topline music publishing company, who introduced her to David Schuler, who agreed to co-write a song for this campaign. Beckmann then flew to New York City to write & record this song with Schuler.
"I was happy to write a song for this campaign," said Beckmann. "On September 26 at 10:00 am, the song will be played in schools all over the world for Jam World Record Day. Schools will take 60 seconds out of the day to jam to my song (to promote this cause)".
In addition to working on this project, Beckmann has been busy writing songs for her next EP which will be released in 2014. "I've been in touch with some labels, gotten some radio play, and we're pitching more songs for film & TV," she said. "I have a plethora of new songs and I'm looking forward to recording my next EP."
Top Five Songs Of The Month
Here are the Top Five Songs which were submitted for this month's contest, with the songwriter credits, plus their e-mail and website links. You can listen to the winning songs by clicking the music players below.
"Best Song Of The Month" Winner
Song Title:
It Only Takes A Minute.
Written by:
Bess Beckmann (of Atlanta, GA & David Schuler (of New York City). Performed by Bess Beckman.
More Best Songs Of The Month
To enter the next "Best Song Of The Month" Contest (the deadline is the last day of each month), please
Click Here