Ben Maddahi, President of APG Music, Discusses The Company's Music Publishing Success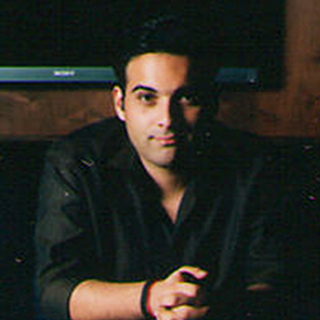 Update: Ben Maddahi has left APG to launch his own music company, Unrestricted.
Artist Publishing Group (known as "APG") has become one of the top, independent music publishing companies. Founded in 2006 by Mike Caren (CEO of APG and President of Worldwide A&R for Warner Music Group), APG has had many chart hits and currently has about 35 songwriters, producers and artists signed to the company. Ben Maddahi, President of APG, has been with the company almost since its inception. He started as a DJ and an intern at Atlantic Records, and subsequently became a manager, music publishing exec and A&R exec.
APG has had one of the biggest successes of the year—three of their writers, DJ Frank E, Charlie Puth and Andrew Cedar, co-wrote the #1 worldwide hit "See You Again" by Wiz Khalifa featuring Charlie Puth. The single was written for the hit movie Furious 7, and provided a breakout showcase for Puth as an artist.
APG, which is administered by Warner-Chappell Music, has co-published many other hits during the past decade. Here's a list of APG's most notable hits: "Timber" (recorded by Pitbull feat. Kesha); "Wiggle" (Jason Derulo feat. Snoop Dogg); "Super Bass" (Nicki Minaj); "Boyfriend" (Justin Bieber); "Dangerous" (David Guetta feat. Sam Martin); "Good Feeling," "I Cry," "Whistle," (Flo Rida); "Right Round" (Flo Rida feat. Kesha); "Wild Ones (Flo Rida feat. Sia); "Yeah 3x" (Chris Brown); "Airplanes" (B.o.B. feat. Hayley Williams); "Laffy Taffy" (D4L); "Tonight (I'm Lovin' You)" (Enrique Iglesias feat. Ludacris & DJ Frank E); "Right Above It" (Lil Wayne feat. Drake); "The Show Goes On" (Lupe Fiasco); "Daylight" (Maroon 5); "Bottoms Up" (Trey Songz feat. Nicki Minaj); and "BedRock" (Young Money feat. Lloyd).
The songwriter roster for APG includes such hit writer/producers and artists as DJ Frank E, KaneBeatz, soFLY & Nius, JMike, MdL, The Futuristics, Axident, Breyan Isaac, Sam Martin, Jacob Luttrell, Charlie Puth, Kevin Gates, Cook Classics and Sermstyle.
APG's office is located in Los Angeles (Hollywood), and it includes several recording studios and writer's studio rooms. The APG staff now includes Mike Caren (CEO), Jeff Vaughn (Vice President of A&R), Angie Pagano (General Manager), Miles Beard (A&R Director), Jared Lane, along with several other strategic collaborators and A&R consultants.
We are pleased to do this Q&A interview with Ben Maddahi. He tells how he got started in the music business, and discusses his work at APG. He also discusses APG's current smash hit, "See You Again."
DK: How did you get started in the music business?
Maddahi: I grew up in Los Angeles, played drums as a kid, and when I was 14 I started working as a mobile DJ. I went to some Bar Mitzvah parties, where I noticed there was a guy controlling the music behind a booth. I was into music, and it was intriguing to see DJs working live—I spent a lot of time hanging out with the DJs at these types of parties. Then I saved money and bought my own equipment a year later, and became a DJ myself. When I got more gigs, I re-invested the money and bought turntables, a Yamaha keyboard and a drum machine. I also started building a large collection of vinyl albums.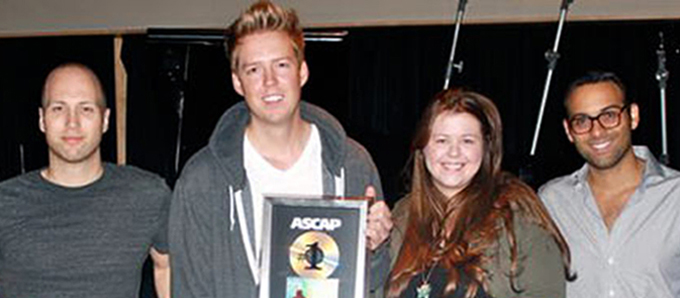 By the time I got to college I was still DJ-ing. I went to college at USC, where I majored in political science because I originally thought about going to law school. However, I became more focused on music—I started producing in addition to DJ-ing. I would sample, chop up the drums and replicate some beats that I heard on the radio. Then I met a producer, King David, who was also a DJ, and we decided together that I should manage him. Later in his career, he went on to work with Lupe Fiasco. I helped A&R some of David's early beats when I was still in college.
DK: When did you start working at Atlantic Records?
Maddahi: After I graduated from USC, I started interning at Atlantic Records in February of 2006. I had the opportunity to intern underneath A&R execs Aaron Bay-Schuck, who ultimately signed Bruno Mars, and Chris Morris, who ultimately signed Skrillex. I worked hard and started to get Mike Caren's attention. One of my early tricks to getting to speak to Mike directly was to catch him when he was on his way to the bathroom! I didn't feel comfortable walking into his office and talking to him just yet, or asking him for a meeting, so I would catch him in the hallway. Lo and behold, I played him some of my clients' beats, and he liked one of the beats from my producer King David. He was interested in using it with (Atlantic rapper) Paul Wall. Soon after, Mike asked me to listen to some of the demos he received from his travels to Atlanta and Miami.
I became more serious and invested in my Atlantic internship. Then one day, Mike told me he had just started a publishing company called APG, and he wanted to hire me to work with him on a day-to-day. I officially started working for APG as a consultant in August 2006, took a brief 3-month hiatus in 2007, ultimately returned and I've been there ever since.
DK: Early on, who were some of APG's writer signings?
Maddahi: At the beginning, APG's roots were mostly in rap. Mike had signed two rappers who were songwriters as well, Fabo and Fiend. Then Mike signed (writer/producer) KaneBeatz, who went on to have hits with Young Money, Trey Songz and Lil Wayne. After a few more signings, Mike ultimately signed (writer/producer) DJ Frank E, who has now had big hits with Flo Rida, Enrique Iglesias, B.o.B, Chris Brown and others.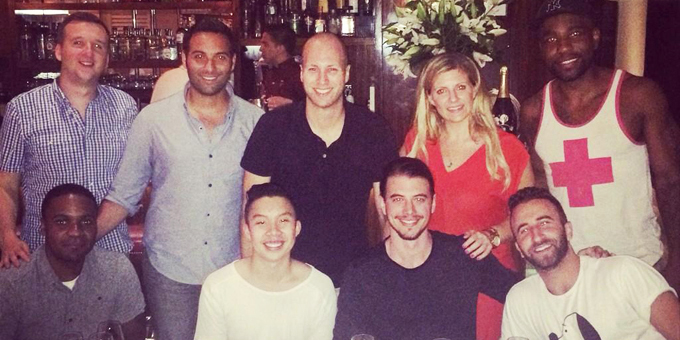 DK: For your APG writers, did you set up sessions and pitch their songs?
Maddahi: Yes, setting up sessions and getting songs placed has been a big part of my job. Around 2008 I set up sessions for Frank E to write with Akon, who was hot at the time. When he came back to LA, we set up some time for him to work with some co-writers on Akon's project, which actually led to them writing the hit, "Tonight (I'm Lovin' You)", which ultimately went to Enrique Iglesias instead. The next day I set up Frank E for a session with Chris Brown, and they wrote the hit "Yeah 3x." Placing these two big hits back-to-back was my breakthrough at APG.
DK: In addition to music publishing, when did you start working as an A&R exec for Atlantic Records?
Maddahi: After I helped deliver "Tonight" and "Yeah 3X," I started doing A&R for Flo Rida with Mike Caren. So around 2011, I was a 50% APG employee and and a 50% Atlantic A&R employee. I had two titles: Vice President of A&R for APG and A&R Director for Atlantic.
We had an amazing run with Flo Rida a year after I got settled in—we had four Top 10 hits ("Good Feeling," "Wild Ones," "Whistle" and "I Cry") which were all co-written by APG writers.
DK: In addition to Flo Rida, did you also work with David Guetta?
Maddahi: Yes. We were asked to do A&R consulting for David Guetta in 2012. David was signed to EMI at the time and he wanted to work on a more urban-leaning album. Mike was able to formulate a unique deal with Atlantic, where we could help with the A&R for his album. We worked on his album Nothing but the Beat which included the hit, "Titanium." I helped put many of the writing and recording sessions together, including the session for "Titanium". After a friend had tipped me off that the "lead singer of Zero7 was looking to do some songwriting for others", I took the tip and ran with it.  When Sia came in, she wrote the topline for "Titanium" after I asked her to write a song that we could potentially pitch to Beyonce or Alicia Keys. I learned many things that day: 1) sometimes writing to a chord progression can be much more powerful than writing to a fully produced out track, 2) never count out talented people, even if they haven't had a hit in a while, 3) Sia Furler is an unbelievably warm and good-hearted person that only wanted to make amazing music.
DK: When did you become President of APG?

Here's the #1 hit "See You Again" by Wiz Khalifa feat. Charlie Puth,
co-written by APG writers Charlie Puth, DJ Frank E and Andrew Cedar.
Maddahi: In December 2012 I was promoted to President of APG. I no longer work as a formal A&R exec for Atlantic; but I still help A&R Atlantic projects.
DK: This year (2015), APG has a huge hit with "See You Again" (Wiz Khalifa feat. Charlie Puth) for the movie Furious 7. How did this song come together?
Maddahi: Mike Caren asked me to find an emotional pop/rap song about homecoming for the Paul Walker tribute scene for Furious 7. At around the same time, my colleague Miles Beard and I had just flown in Charlie Puth because we were looking at signing him as a writer. On Charlie's second day in our studios, I put him together with DJ Frank E and Andrew Cedar and gave them the direction that the specific scene was looking for. Less than two hours after I introduced them, they asked me to come into the room and I heard the chorus for "See You Again." They explained to me that they had both written the lyrics and melody, and I was impressed at how perfect I thought the chorus was, both melodically and lyrically. I immediately ran up into Mike Caren's office and pulled him out of a meeting to show him what they had done and, needless to say, he was very impressed.
DK: Looking ahead, what are the future plans for APG? Is it to keep growing, and develop more songwriters, artists and producers?
Maddahi: The plans are to continue finding the best talent on the executive, songwriter, producer and artist sides. We intend to grow manageably and will continue serving our artists and writers with care and a detailed creative approach. We will continue to constantly provide our clients with access to the best projects that are looking for amazing songs, tracks and musical ideas.