Songwriter/Composer Barry DeVorzon Talks About His Hit Songs "Nadia's Theme" and "Theme From SWAT," And His Movie Scores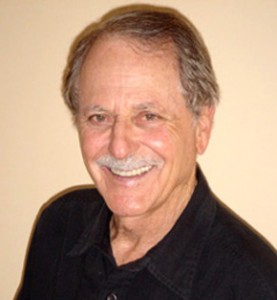 Veteran songwriter & composer Barry DeVorzon has had a remarkable career spanning nearly 50 years in the music industry. Although he's probably best known for writing the classic, instrumental hits 'Nadia's Theme' and 'Theme From S.W.A.T,' he's had many other notable achievements, as a songwriter (both in pop and country music), as a composer of major films and TV shows, as a recording artist, and as a record producer, music publisher and A&R executive. He has won a Grammy award, six Emmy awards, and was nominated for an Oscar. And most recently, DeVorzon has created a pioneering, new software program for songwriters, called MasterWriter.
The breadth and scope of DeVorzon's career has truly been impressive. Back in the late '50s, he wrote his first hit, 'Just Married' for Marty Robbins, which reached #1 on the country charts. Then in the early '60s, DeVorzon launched his label Valiant Records, and produced hits for the Cascades ('Rhythm Of The Rain'), Shelby Flint ('Angel On My Shoulder'), Johnny Burnette ('Dreamin"), Dorsey Burnette ('Hey Little One'), and his own group Barry & The Tamerlanes ('I Wonder What She's Doing Tonight'). He also started a successful publishing company named Tamerlane Music.
'I started as a songwriter, which led to publishing, which led to producing, which led to starting Valiant Records,' explained DeVorzon. As a label exec at Valiant, he had another major achievement, discovering and signing the highly successful pop/rock group, the Association. The six-member group had many hits during the '60s, including 'Windy,' 'Cherish,' 'Along Comes Mary' and 'Never My Love.' The Association became so successful that Warner Bros. subsequently offered DeVorzon a high price (which he accepted) to acquire Valiant Records and Tamerlane Music.
Following the sale of his label and publishing company in 1967, DeVorzon decided to take a break from the music business. 'I decided to take a three-week vacation in Europe, and as it turned out, I didn't come back for three years,' he said. 'When I did return, I thought it might be fun to try my hand at composing music for films. The first film I scored was called R.P.M., which was directed by Stanley Kramer.'
His second film score was for Bless The Beasts And The Children in 1971, and its title song became a hit for the Carpenters, which led to DeVorzon receiving an Academy Award nomination for Best Song. But it was another theme from the soundtrack which would emerge years later, and become DeVorzon's biggest copyright, 'Nadia's Theme.'
'I wrote an instrumental piece called 'Cotton's Dream' as a dramatic cue in just one scene in Bless The Beasts And The Children,' recalled DeVorzon. 'It was for a sad, key moment in the picture. Then two years later (in 1973), a TV producer from The Young and the Restless called and wanted the theme to be the show's opening theme. The theme became popular and a number of people recorded it. Then three years later at the 1976 Summer Olympics, a little gymnast named Nadia Comaneci scored a perfect 10 on the double horizontal bars which had never been done before. One of the producers at ABC happened to pull out the Bless The Beasts And The Children soundtrack album, and put 'Cotton's Dream' behind the slow motion film clip of Nadia. The song was then re-named 'Nadia's Theme' and it became the biggest hit of my career.'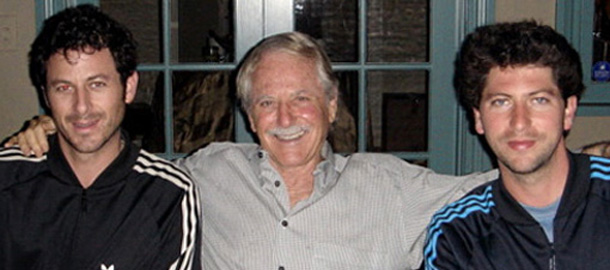 DeVorzon had another huge hit in 1975, when his instrumental 'Theme From S.W.A.T.' reached #1 on both the pop and R&B charts. He recalled: 'I wrote the theme for the TV show, but nobody would record it. Then as I was about to produce a record of the theme on Motown Records, a group called Rhythm Heritage on ABC Records came out with it first. It was their version which became the #1 hit.'
During the '70s and '80s, there were many films and TV series that DeVorzon wrote the scores for. He composed the music for such major movies as The Warriors, Hard Times, Bless The Beasts And The Children, Dillinger, Xanadu, Tattoo, Ninth Configuration, Looker and Exorcist III. In addition, DeVorzon composed TV scores for S.W.A.T., Simon And Simon, Renegades, Private Benjamin, V, The New Twilight Zone, Intimate Strangers and The Belarus File.
As a film and TV composer, DeVorzon was known for creating scores which utilized more modern, cutting-edge music styles. 'What I brought to film scoring was a more contemporary approach,' he said. 'My scores were more contemporary rock like the 'Theme From S.W.A.T.' It was one of the first rock, main title themes in television. The Warriors was one of the the first films where the entire score was rock 'n roll and synthesizers.'
After more than two decades of film & TV scoring, DeVorzon decided to focus again on his songwriting, in particular writing and publishing country songs. 'I got back into songwriting in the '90s. I was pleased to discover that in Nashville, songwriters and publishers were still doing business as usual. I found that artists in Nashville were still recording other people's songs, and publishers there were still actively promoting songwriters and pitching songs. Nashville is great, because they are very respectful of accomplished songwriters. When I started writing songs for country, it took some time to start having success there. But pretty soon the doors opened for me in Nashville. I love it there.'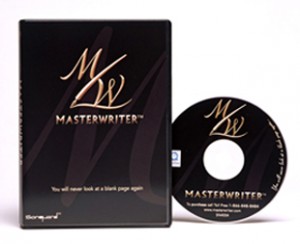 DeVorzon has since enjoyed steady success in Nashville. In 1998, his publishing company had the hit 'Love Workin' On You' for John Michael Montgomery, and the following year, the hit 'She Thinks My Tractor's Sexy' for Kenny Chesney. DeVorzon has also had cuts with Trace Atkins, Lee Ann Womack, Tracy Byrd and other artists.
Into the new millennium, DeVorzon continues to remain active as a songwriter. However, he is now devoting most of his time and energy on his latest endeavor, the MasterWriter software program for songwriters. MasterWriter is a comprehensive program, which provides a comprehensive set of tools to help songwriters creative the best songs possible. MasterWriter is particularly useful for lyricists, because it provides a massive dictionary of rhyming words and phrases which can be utilized in new songs. It also includes an alliterations dictionary. In addition, MasterWriter includes many other tools, such as Songuard (an online date-of-creation song registration service), a stereo hashard-disk recorder for recording melody ideas, and over 250 MIDI drum loops.
It was in 2001 that DeVorzon first began creating and developing MasterWriter. 'Five years ago, Michael Towers, a songwriter & lyricist, approached me with the idea,' he explained. 'At first I wasn't interested. Then I became very interested and the project evolved. It grew from creating rhyme choices for songwriters, to all the different features included in the finished package. Michael and I went through the process of creating all the content, plus working with the programmers and the technology. It was mind-boggling how much work had to be done in order to realize our vision. My son, Matt, came on board in 2002. He now runs the company and is Vice President. My oldest son, Michael, is also a Vice President, and works with us on marketing and promotion.'
DeVorzon is very proud of the fact, that when MasterWriter was released in 2003, it was introduced at the Macworld Expo and was a Best Of Show Winner. MasterWriter beat out thousands of other software entries for this coveted award.
'MasterWriter is a one-of-a-kind collection of tools for the songwriter ' it's used by the biggest writers in the business,' stated DeVorzon. 'There's nothing like it. It's real purpose is to keep the songwriter in the creative. MasterWriter not only gives the songwriter rhymes, it gives him all the possibilities for any word he searches on. In addition, it organizes the songwriter painlessly. In short, MasterWriter does the remembering and the organizing leaving the songwriter free to do what he does best, create. Go to MasterWriter.com, take the MasterWriter Tour and try the free 30 day trial and see for yourself."
Currently, DeVorzon and Towers are busy preparing for the upcoming launch of the new, MasterWriter 2.0 edition. '2.0. is a program which has evolved to become a must-have software for all creative writers, not just songwriters. It will encompass novelists, screenwriters, poets, copywriters and journalists. I'm very excited about 2.0 because it has become a more universal product which ultimately will be used in education, from grammar schools up to universities.'
SPECIAL FEATURE: STREAMING AUDIO

Listen to a sampler of Barry DeVorzon's hit songs, including "Nadia's Theme" and "Theme From S.W.A.T."
Dale Kawashima is on Google+