Interview with Kenneth "Babyface" Edmonds, Legendary Songwriter & Artist, About Writing His Classic Hit Songs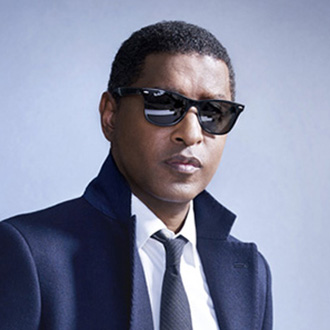 Recently named by the Songwriters Hall of Fame as a new inductee, Kenneth "Babyface" Edmonds has had a legendary career as a songwriter, artist and producer. He has won 11 Grammy Awards—four times for Producer of the Year, three times for Best R&B Song, and for Record of the Year, Album of the Year and Best R&B Album. As an artist, he's released 10 studio albums, three which have been certified multi-platinum, plus another platinum album and a gold album.
Notwithstanding his success as an artist and producer, Babyface's greatest achievement is probably his tremendous career as a songwriter. He is truly one of the giants of pop songwriting, having written a remarkable 47 Top 10 pop hit singles on the Billboard Hot 100 chart, that ranks him with the most celebrated songwriters in pop music history. He's also written 16 additional songs that reached the Top 40 chart, for a total of 63 Top 40 hit singles.
Of the hits that Babyface wrote or co-wrote, seven singles went to number one. This includes two singles recorded by Boyz II Men which set chart records at the time—"End of the Road" was #1 for 13 consecutive weeks and "I'll Make Love to You" was #1 for 14 consecutive weeks. Other #1 pop hits written by Babyface are "I'm Your Baby Tonight" and "Exhale (Shoop Shoop)" (Whitney Houston), "You're Makin' Me High" and "Let It Flow" (Toni Braxton) and "Take A Bow" (Madonna & Babyface).
SPECIAL FEATURE: STREAMING AUDIO

Here's an excerpt of our interview with Babyface, who tells how he wrote his classic hit songs for Boyz II Men: "End of the Road" and "I'll Make Love To You."
Notably, Babyface was also the producer or co-producer of these hit songs. From the mid-1980s to the mid-1990s, he partnered with Antonio "L.A." Reid to become the hit-making, writing/producing team L.A. & Babyface. The duo dominated the pop & R&B charts, and were the worthy successors to such renowned, hit-making teams as Holland-Dozier-Holland, Kenny Gamble & Leon Huff, and Jimmy Jam & Terry Lewis.
In addition, Babyface occasionally undertook major projects as the sole songwriter and producer. For instance, in 1995 he wrote and produced all the songs on the multi-platinum soundtrack album, Waiting to Exhale. This album included the hits "Exhale (Shoop Shoop)" (Whitney Houston), "Not Gon' Cry" (Mary J. Blige), "Sittin' Up In My Room" (Brandy) and "Count on Me" (Whitney Houston & CeCe Winans).
Besides the hit songs mentioned above, here's a list of the other Top 10 pop hits that Babyface wrote or co-wrote for other artists: "Water Runs Dry" and "A Song for Mama" (Boyz II Men); "Another Sad Love Song," "Breathe Again" and "You Mean The World To Me" (Toni Braxton); "Miracle" (Whitney Houston); "Don't Be Cruel," "Roni," "Every Little Step," "Rock Wit'cha," "On Our Own," "Humpin' Around" and "Good Enough" (Bobby Brown); "The Way You Love Me," "Superwoman" and "Secret Rendezvous" (Karyn White); "Baby-Baby-Baby" and "Diggin' On You" (TLC); "Never Forget You" (Mariah Carey); "Girlfriend" and "Giving You the Benefit" (Pebbles); "Most Girls" (Pink); "Can We Talk" and "I'm Ready" (Tevin Campbell); "Rock Steady" (the Whispers); "The Lover In Me" (Sheena Easton); "My, My, My" (Johnny Gill); "Can't Stop" and "Ready Or Not" (After 7); and "Last Night" (Az Yet).

Here's the video of Boyz II Men's #1 hit "End of the Road," which was
co-written & produced by Babyface.
On top of this, Babyface wrote eight more Top 10 pop hits for himself as the artist. Two of these songs were duets, and one hit was recorded when he was a member of the group, The Deele. Here's this list of hits: "It's No Crime," "Whip Appeal," "When Can I See You," "This is for the Lover in You," "Everytime I Close My Eyes," "Take A Bow" (Babyface & Madonna); "Someone To Love" (Babyface & Jon B.) and "Two Occasions" (The Deele).
As an artist, Babyface has recorded and released 10 studio albums: Lovers (1986); Tender Lover (1989); For the Cool in You (1993); The Day (1996); Christmas with Babyface (1998); Face 2 Face (2001); Grown & Sexy (2005); Playlist (2007); Love, Marriage & Divorce (a duet album with Toni Braxton, 2014); and Return of the Tender Lover (2015).
Also as an artist, Babyface is known for performing and producing another classic hit song, "Change The World," his duet with Eric Clapton for the 1996 movie, Phenomenon. This song was written by Tommy Sims, Gordon Kennedy & Wayne Kirkpatrick.
During the past few years, Babyface has remained very active as a recording artist, touring artist, songwriter and producer. In 2013, he co-wrote & co-produced five songs on Ariana Grande's debut album Yours Truly, including the hit single, "Baby I." Then in 2014, he released his duet album with Toni Braxton, followed in 2015 by his latest solo album. In addition, he co-wrote a song called "Too Good To Say Goodbye" that is on Bruno Mars' latest album, 24K Magic.
Currently, Babyface is busy working on several new projects. He's working on a new solo album, he's writing new songs for Toni Braxton, and he's producing an album of contemporary pop standards with legendary vocalist, Johnny Mathis.
Babyface Interview
We are pleased to do this new Q&A interview with Kenneth "Babyface" Edmonds. He tells how he got started and a songwriter & artist, how he collaborated with L.A. Reid, and how he wrote some of his classic hit songs.
DK: Congratulations on being inducted into the Songwriters Hall of Fame, What does it mean to you, to receive this great honor?
Kenneth "Babyface" Edmonds: I'm very honored to selected for the Hall of Fame. I've always considered myself a songwriter (first), so it's very special to be honored for being a songwriter.

Here's the video of Whitney Houston's hit "Exhale (Shoop Shoop),"
which was written & produced by Babyface.
DK: How did you get started as a songwriter?
Babyface: I started writing songs when I was in the sixth grade. I first played guitar and I later wrote songs on both guitar and piano. I was pretty serious about writing songs, even back then.
DK: Did writing songs come naturally to you?
Babyface: Writing songs was definitely comforting… it was kind of my voice. The truth is, [when I was young] I was too shy to say something to the actual girl I was in love with, so I just wrote it in a song. I didn't play it for her, but just to do it in a song, it felt good to do it that way.
DK: About how old were you, when you knew you'd written a good song?
Babyface: That was years later (laughs). You might feel good about [writing songs], but I didn't know whether I could write a hit or not. In the beginning, I don't know if I was trying to write hits…I was just writing love songs.
DK: You got your first cuts as a songwriter, writing for the groups Midnight Star and the Whispers, who were on Solar Records in Los Angeles. How did you hook up with the Solar acts?
Babyface: I first wrote a song for Midnight Star called "Slow Jam." Dick Griffey (President of Solar Records) connected me to write for the Whispers (the hit "Rock Steady"). Dick was very helpful in my career early on. He was one of the first record company men who recognized that I was a songwriter, and who was interested in my songs. And not only did he push me to be a songwriter, but he pushed me to be an artist…a solo artist. He's the one that got involved and said, "this is something you should do."
DK: You wrote and produced many hits with L.A. Reid. How did the two of you work together?
Babyface: We decided early on that we would be a team and work together. We wanted to be like (great writer/producers) Jimmy Jam & Terry Lewis, so we became L.A. and Babyface. L.A. would take on a lot of the production. Sometimes he would come up with ideas and I would finish it, or I would come up with ideas and he'd finish it.
DK: Two of your biggest hits were "End Of The Road" and "I'll Make Love To You" for Boyz II Men. How did you write these songs and connect with the group?

Here's the video of Bobby Brown's hit "Don't Be Cruel," which was
co-written & produced by Babyface.
Babyface: The first song I did with Boyz II Men was "End of the Road," and that came from doing the Boomerang soundtrack. It was our first major soundtrack that we did with our label (LaFace Records). After watching the film, "End of the Road" was one of the songs that I had started to write. Then we did a demo of it, and we thought it would be a great idea to get Boyz II Men on it. So we sent the song to them, and they said, yes. So we ultimately went to Philadelphia, and we probably cut the song with them in three or four hours, because they were on the road and it was kind of in and out. At the time we did the song, it felt really great, but we had no idea that it was gonna do what it did. (a #1 hit for 13 consecutive weeks).
DK: When did you write "I'll Make Love To You" for Boyz II Men?
Babyface: It came a couple years later. After we did "End of the Road," it certainly made sense that we got back together with them and did something else. I can remember what Jheryl Busby (then President of Motown Records) told me at the time. Initially, "I'll Make Love To You" was voted off the album. I think it was, they thought it was too similar to the road they had already been down (releasing another big love ballad). But then Jheryl Busby made an executive call and [released it] anyway. ("I'll Make Love To You" became a #1 hit for a record-tying 14 consecutive weeks).
DK: You wrote many hits for female artists, such as "Breathe Again," "Superwoman" and "Exhale (Shoop Shoop)". How were you able to write so well from the female perspective?
Babyface: When I wrote for female artists, I knew from being in relationships or having my heart broken, what the woman was feeling, because I would be feeling the same emotions. So when I wrote for a female, I could understand how to write from their perspective, because it was from the heart.
DK: Of the female songs you wrote, are there certain songs that have special meaning to you?
Babyface: They all do. I think that when you hear them, you get a nice feeling remembering cutting the songs, especially for Whitney Houston at this point, you know. And one song stands out from the Waiting to Exhale project, doing "It Hurts Like Hell" with Aretha Franklin—that's one of my favorites when I hear that. Just being able to write something and have somebody that amazing and legendary sing your songs…you can't beat that.

Here's the video of Toni Braxton's hit "Breathe Again," which was
written & produced by Babyface.
DK: In the '80s and '90s when you were working with L.A. Reid, it seemed like you were a hit factory, writing & producing so many songs. When you were working back then, what was your typical week like?
Babyface: The interesting thing is, a lot of those hits and a lot of those songs…those were things that were kind of stockpiled, that had been written. There were pieces of things that I'd been writing for years, like for example, "Roni" with Bobby Brown. That song came out in 1989, but it was written in '82 and it sat around for that long. "I'm Ready" for Tevin Campbell—I wrote that in high school. So you had pieces of songs that were good ideas that we ultimately pieced together. For years we had been writing songs all the time, but it took us a long time to get to the point where we were able to work for people, so there was a stockpile kind of ready. And then you would just retweak ideas and stuff.
For us, we didn't really see success until we were about 30 years old. That's when the hits started coming in. So it never felt like we were just doing hit after hit…it always just felt like we were working. We did some songs on some people, and we got lucky and it became a hit. I don't think we were ever owning it that way. Neither L.A. or myself were ever owning the fact of what was actually happening. We didn't look at the stats…we didn't think about it. And so at the end of the day, you turn around and look at it and say, "Wow…really? That's what happened?" And that's really the truth of it.
DK: Many of your songs have great, soulful harmonies. When you were writing a song, would you envision the harmonies that would go with it?
Babyface: Yeah, you can envision it, but you never knew exactly what [the harmonies] were going to be. I don't exactly know what the notes are going to be until I get in there and start experimenting, and then to create it on the spot. In most cases, when I would work with people, that's ultimately what they wanted me to do. That's how I ended up being all over on (the hit) "Change the World," because Eric Clapton kept saying, "Oh, you sing, you sing." In most cases, that's what they wanted. Whitney Houston was the only person who said, "Nah I don't want you to sing [harmonies]," so it would only be her singing on it (laughs).
DK: You've written so many hits. Do you have a few songs which are your favorites?
Babyface: That's always a hard question to answer. I would listen to (my) songs on the radio or hear them somewhere, and it would bring back memories of what the song meant to me. I do like "Whip Appeal" because it was a key song for my artist career. I also like an early song I wrote called "Sunshine" (from the Tender Lover album).

Here's the video of Babyface's excellent song "We've Got Love," from
his 2015 album, Return of the Tender Lover.
DK: Currently, what new projects are you working on? I saw that you co-wrote a song on Bruno Mars' new album.
Babyface: Well, at this point I'm working on a new record for myself. I'm also working on some new music for Toni Braxton. I'm also producing an album for Johnny Mathis, which will be a "songbook album," as Clive Davis likes to say (Davis is executive producer of this album). It will be an album of Johnny singing contemporary songs from the past 20-25 years, like "Hello," "I Believe I Can Fly" and "You Raise Me Up."
I've also been in the studio, writing with a bunch of different writers like Ty Dolla $ign, and I've been working with a lot of younger producer/writers who have songs that very possibly will be placed. Today, I worked in the studio with Charlie Puth. So it's been fun, because I've probably been a lot busier. I've been on the road a lot, but here recently I've been doing a lot more work in the studio, writing and doing a wide range of things. It's been fun.
Here's the link to Babyface's site: https://www.babyfaceusic.com/