Aldo Nova & Stephan Moccio Tell How They Wrote The Big Celine Dion Hit, "A New Day Has Come"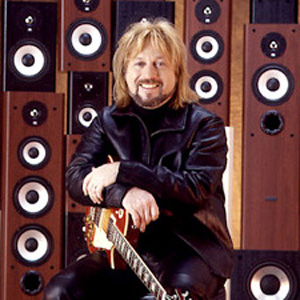 Songwriters often dream about writing the first single for a superstar artist's new album. They know the competition is fierce, with literally thousands of writers vying to place their song with a top artist like Celine Dion. But Aldo Nova and Stephan Moccio came together to write "A New Day Has Come," the first single and title track from Dion's new album release
Both Nova and Moccio are well known figures in the Canadian music scene. Nova is a twenty-year veteran based in Montreal, who has enjoyed multi-platinum success as a recording artist (including his hit, "Fantasy"), and as a producer and songwriter. He has written cuts on many of Dion's albums, and has collaborated with artists such as Jon Bon Jovi. Moccio is a young, classically-trained musician based in Toronto, who has written and produced several Canadian hits (including "Alive" by Edwin).
Nova was introduced to Moccio by Vito Luprano (Vice President of A&R for Sony Music Canada), and Gary Furniss (President of Sony/ATV Music Canada, which publishes Moccio). "Gary and Vito suggested that I write with Stephan," recalled Nova. "Stephan flew to Montreal, and we started collaborating. We immediately hit it off as a writing team, and on the third day (in May 2001) we wrote 'A New Day Has Come.'"
"'A New Day' stood out as the song we should focus on," added Moccio. "Aldo knew Celine very well, and he was able to write about [the hardship she endured] trying to have a baby, and the great joy she experienced with the birth of her son. I wrote most of the music, and Aldo wrote most of the lyrics. We finished writing the song in one afternoon."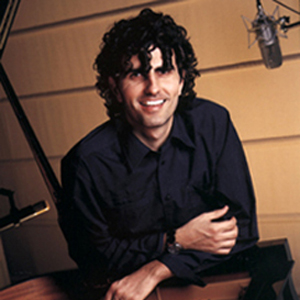 A few weeks later, Moccio recorded the demo tracks in his Toronto studio. "We created the demo to sound like a Celine record," explained Moccio. "It was a big production."
Upon completion of the demo, Nova played it for Luprano, who is Dion's A&R executive. Luprano immediately loved "A New Day Has Come," and soon after played the demo for Dion and her husband/manager, Rene Angeli. Dion loved the song, and decided to record "A New Day Has Come" for her upcoming album.
"It was an unbelievable feeling to hear the news, that Celine would be recording our song," said Moccio. "It was like being on cloud nine. The following day, we received more good news: [top producer] Walter Afanasieff would be producing the song, with Aldo co-producing."
In September, Afanasieff produced the master tracks for "A New Day Has Come," which included recording a full orchestra. The next month, Dion recorded her vocal tracks. Everyone was very happy with the result, and soon after, it was decided that "A New Day Has Come" would be the title track of Dion's album.
"In November, we got word it would be the title cut," recalled Moccio. "Then right before Christmas, we got the biggest news, that it would be the first single. I was so happy; I shared the news with my fiance, and with my manager." Nova added, "It still hasn't sunk in. I've been fortunate to have had several cuts with Celine over the years, but to get the first single, it was a tremendous feeling."

Here's a video of Celine Dion's hit "A New Day Has Come" which
was written by Aldo Nova & Stephan Moccio.
Landing the first single was a remarkable feat, especially when considering that "A New Day Has Come" was the first single and album to be released by Dion in more than two years, following her hiatus and the birth of her son. Since its release in February, the single has enjoyed worldwide chart success. The album, which was released in late March, has also fared well, reaffirming Dion's status as an international, best-selling artist.
"Since the single came out, it's been sheer excitement," said Moccio. "Things have been going non-stop; many opportunities have arisen since we got the single. I feel humble and very thankful that somehow our song broke through."
"Writing and working with Stephan has been a great experience," added Nova. "Our collaboration has gotten off to a great start, and we've been very busy, writing many more songs together, and making the most of this wonderful opportunity."
Dale Kawashima is on Google+