A.J. Croce, Singer/Songwriter And Son Of Legendary Artist Jim Croce, Talks About His Croce Plays Croce 50th Anniversary Tour, And His Songwriting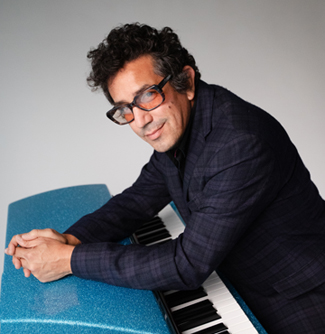 A.J. Croce has long been known as a talented, distinctive singer/songwriter & pianist who has released 10 solo albums. He is also known as the only child of legendary singer/songwriter Jim Croce, who was one of the most popular and beloved artists of the early 1970s. (In 1973, Jim Croce died in a plane crash at age 30).
Now in 2023, A.J. Croce has fully embraced his father's great musical legacy, and he has decided to perform many of Jim Croce's classic songs during his new concert tour. The tour is called Croce Plays Croce 50th Anniversary Tour, to celebrate the 50 years since Jim Croce's passing. The tour begins in October and December, and will continue into 2024. In this new show, A.J. Croce plays his father's hit songs, his own solo songs, and a few songs by other artists that both A.J. and Jim loved.
This new tour gives longtime Jim Croce fans a chance to finally hear Jim's classic songs live in concert, performed faithfully by A.J. It also gives audiences a chance to discover the excellent, original songs written and sung by A.J.  As a result, A.J. Croce's concert provides fans with a rare chance to experience the best songs of both Jim Croce and A.J. Croce.
For younger music fans who may not be familiar with Jim Croce's discography, here's a brief rundown of his career and best-known songs. His breakthrough came in 1972, when his third album, You Don't Mess Around with Jim, produced three hits: the uptempo, rollicking "You Don't Mess Around with Jim," and the heartfelt ballads "Time in a Bottle" (which went to #1) and "Operator (That's Not the Way It Feels)."
Then in early 1973, Jim Croce released his follow-up album, Life and Times, which contained two hits: the feisty, humorous "Bad, Bad Leroy Brown" (which went to #1) and "One Less Set of Footsteps."
After his sudden death, Jim Croce released his album, I Got a Name, that included three more hits: "I Got a Name," "I'll Have to Say I Love You in a Song," and "Workin' at the Car Wash Blues." Then in 1974, the compilation album, Photographs & Memories: His Greatest Hits," was released and was certified platinum.
A.J. Croce, who is now 52, grew up in the shadow of his father's legacy, and he learned to play piano at a young age. He became skilled at playing a wide range of music, such as blues, jazz, rock and pop. A.J. also began to write songs, and he released his first solo album, A.J. Croce, in 1993. He subsequently released the albums That's Me in the Bar (1995), Fit to Serve (1998), Transit (2000), Adrian James Croce (2004), Cantos (2006), Cage of Muses (2009), Twelve Tales (2014), Just Like Medicine (2017), and By Request (2021, an album of cover songs).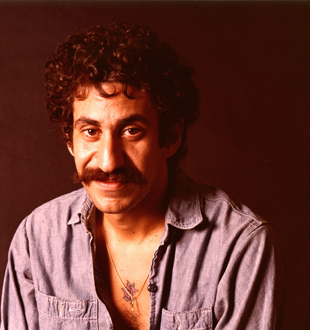 A.J. Croce Interview
We are pleased to do this new Q&A interview with A.J. Croce. He discusses his new Croce Play Croce 50th Anniversary Tour, where he sings his father's hit songs and his own songs. He also discusses his own songs and albums.
DK: I read that you were just two years old when your dad passed away. What was it like growing up, with your father's great musical legacy?
A.J. Croce: Well it's a tough question. I think the reality is, his presence was always felt because of the music. It was on the radio then, and it's on the radio now. It's in film and television, and it has a life of its own. And because so many of the songs were timeless, I feel that I've never really been without them.
DK: You're known for being an excellent piano player. When did you start playing piano?
Croce: It was before I could walk. I was crawling up to the piano bench (laughs) to mess around on the piano. When I was four years old, I lost my sight (for several years), and during that time I got turned on to Ray Charles, and I was hooked. He was my gateway drug. From there, I listened to my dad's record collection, and that was hugely influential because he had Ray Charles, Solomon Burke, Otis Redding and Sam Cooke, and the Rolling Stones and the Beatles. And there were all these great artists that were influential to him, like Woody Guthrie, Mississippi John Hurt, Bessie Smith and Fats Waller. What connects me and my father is this love of music…the love of the history of American music.
DK: You became a singer/songwriter, writing and recording your own songs. Can you talk about your early years as an artist, and releasing your albums?
Croce: For me, it started off with (legendary songwriter) Mae Axton. She heard me play and sing when I was about 16. She wrote "Heartbreak Hotel," and she called up (artist/producer) Jack Clement and said, "You've gotta hire this kid." He did, and it was my first session and the start of my career. After that, B.B. King heard me and I went on the road with him. And I think that in my early recordings you can hear my influences on my sleeve to a certain degree. But as I matured as a person and an artist, I think you can hear me through all the genres of music that I've been inspired to write and record.

Here's an excellent interview with A.J. Croce, on the
CBS Sunday Morning show.
DK: You've released 10 solo albums. For fans who want explore and listen to your own albums, which ones should they check out first?
Croce: I would suggest they check out Just Like Medicine. That was an album I recorded with Dan Penn who's a wonderful songwriter and producer. All the albums have something special for me. I think if people are fans of the rootsier, bluesier stuff, then there's a collection called Early On that pulls together the first few albums. My first album (A.J. Croce) is now 30 years old and was produced by (legendary producers) John Simon and T-Bone Burnett. There's a wonderful group of musicians who played on it…it was fun.  And I think the next album, That's Me in the Bar in 1995, has really held up over time. All the albums are unique in their way, but those two seem to hold on.
DK: You're about to launch your Croce Plays Croce 50th Anniversary Tour, where you sing many of your father's songs. When did you start singing your father's songs in your shows?
Croce: It happened really organically. You know, I've worked behind the scenes on his music publishing for 28 years now, so it was a gradual thing. I felt that the best way I could contribute to his musical legacy, was making sure that the world heard his songs in film and television. Then I think the next point that I felt a unique connection was in my 30s. I started playing guitar in my 30s, while at the same time I was archiving a lot of my father's music to make sure that it was correctly done and we had a good record of all of these recordings, all of these tapes that had been done in the '60s. Then I came across one in particular that really surprised me, because there were all of these songs I'd never heard him perform, that I had been performing since I was 15. And I realized that we had this interesting, powerful connection.
Then 10 years ago, I played a tribute concert on what would have been his 70th birthday. I saw what the audience's reaction was, and how much love I felt from everyone. And that was another part of it. I thought…I don't know if I would do a night of just his music. But if I could find a way to tell a story, then there's a way to do this. So over the next few years, I'd toss in a song here or there into my set, and it was always received so beautifully. By 2019, it became a natural thing. I decided to do a Croce Plays Croce show, and it became something people wanted to hear.

Here's a video of A.J. Croce performing "Bad Bad Leroy Brown."
DK: The Jim Croce catalog has so many great songs. Which songs are your favorites, that mean the most to you?
Croce: You know, like songs and music in general, it depends on the day and the moment and the mood. There are times when I'll hear a song of his and it genuinely moves me, even though I've heard it a thousand times. Obviously, "Time in a Bottle" is powerful, because it was written for me. And it was the hardest for me to perform. It was probably the last one I added to the set because it was so emotional for me. But that being said, there are other songs like "Tomorrow's Gonna Be A Brighter Day," "Box #10" and "Lover's Cross," which I always thought were great songs. And "Alabama Rain" is so pretty. Plus "It Doesn't Have To Be That Way" and "These Dreams." All these songs have a special place.
DK: I enjoyed seeing your recent show at The Troubadour club in Los Angeles. At the show, you mentioned that your mother, Ingrid (Jim Croce's widow), was there. Over the years, I'm sure you've had discussions with your mother about your dad's songs. Which songs were his favorites?
Croce: I don't know if he had a favorite. I can say that "Time in a Bottle" was an epiphany for him, even though it wasn't something he performed live very often. It was an epiphany for him as a songwriter, because after that song was written, there was an urgency to see if he could make a living playing music. He had dabbled in it…he had come close with my mom as a duet (Jim & Ingrid Croce) on Capitol Records, but they weren't able to make a living playing music. It felt like he had one more chance, and he put everything he had into it. Then he wrote "Time in a Bottle." After that, the first two albums (You Don't Mess Around with Jim and Life and Times) were almost finished within a few months.
DK: I like the new song you've written, "So Much Fun," that you play in your show. What inspired you to write this song?
Croce: I wrote "So Much Fun" with (hit songwriter) Gary Nicholson. He and I have written together for 25 years. It came from the fact that I love to entertain people. I love to make food, listen to music and make music with my friends. Then during lockdown, when we didn't have the chance to do that, I found that I actually enjoyed my own company a great deal (laughs). I was living alone and I didn't feel lonely. I felt like I could practice and write, I could talk to my kids on the phone, and talk to friends. I watched all these old movies and read great books. But I was pretty much alone and I dug it.

Here's a video of A.J. Croce performing the classic hit,
"Nothing From Nothing."
When everything opened up, I realized that as much as I loved entertaining people and having people over, it was even better when they left (laughs). So I wrote a song about that. Yeah, in the song I say, "It's so much fun to see 'em come…and see them go."
DK: Do you have plans to record a new album of your own songs?
Croce: Yes. In January and February I'll be in the studio recording original material. In the coming year I will be touring pretty full-on, but in-between I'll have a few weeks here and there for recording my album. The album will probably come out in the fall of next year.
DK: Thank you A.J. for doing this interview. Is there anything that we haven't talked about yet, that you'd like to mention for this article?
Croce: I'd like to say that the band I have is so wonderful. My drummer, Gary Mallaber, played on Van Morrison's classic records, and he's played with Steve Miller, Joe Walsh and Peter Frampton. My bass player, David Barard, has a background playing for almost 40 years with Dr. John. And my guitar player, James Pennebaker, has worked with so many great artists. So these are very sympathetic players that really understand the value of a song, and the part that they play in contributing to the story. And I think that's something I'm really proud of. The core band has worked together for long enough that we have a unique sound.
Here's the link to A.J. Croce's site: https://www.ajcrocemusic.com/