Nashville Songwriter Aimee Mayo Co-Writes Hit Songs For Kenny Chesney and Blake Shelton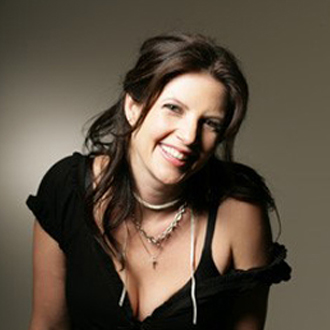 Aimee Mayo has been a successful hit songwriter for the past 20 years. Perhaps best known for co-writing the number one pop and country hit, "Amazed" (in 1999) for the group Lonestar, she has also co-written 10 other country hit songs during her career.
Now in 2017, Mayo is on a new hot streak, co-writing two current hits on the country charts: "Bar at the End of the World" for Kenny Chesney and "Every Time I Hear That Song" for Blake Shelton.
Mayo writes regularly with her husband Chris Lindsey, who co-wrote "Amazed," "Every Time I Hear That Song" and other hits with her. She also co-writes with many other hit songwriters including the Warren Brothers, Marv Green and Bill Luther. Notably, she wrote "Bar at the End of the World" with two songwriters she had never written with before: J.T. Harding and David Lee Murphy.
Originally from Gadsden, Alabama, Mayo has been living in Nashville for over two decades. The first hit she co-wrote was "Places I've Never Been" for Mark Wills (in 1997). Her other hits are: "This One's for the Girls" (Martina McBride); "My Best Friend" and "Drugs for Jesus" (Tim McGraw); "Let's Make Love" (Tim McGraw & Faith Hill); "Who'd You Be Today" (Kenny Chesney); and "Red High Heels" (Kellie Pickler).
Mayo was named BMI Songwriter of the Year in 2000, and she was a judge on the CMT TV series, Can You Duet. Her father, Danny Mayo, was a country songwriter who co-wrote hits for Alabama and Tracy Byrd, and her younger brother, Cory Mayo, has co-written hits for George Strait and Kenny Chesney. Mayo is signed with Warner/Chappell Music Publishing in Nashville.
We are pleased to do this new Q&A interview with Aimee Mayo. She tells how she co-wrote the current hits "Bar at the End of the World" and "Every Time I Hear That Song," and how the songs were placed. She also discusses the book she's been writing.
DK: You've written several hit songs with your husband, Chris Lindsey. Would you say that he's your main co-writer, or do you collaborate with many writers?
Aimee Mayo: The first time I met Chris was at the Bluebird Café (in Nashville). My publisher took me to meet a songwriter there who was performing. I probably had a writing deal for a year then. They took me to see this guy, but I didn't like his songs. And then Chris played next, and I loved every song he played. So we got together to write, and we wrote a few songs that got cut. But we had a lot more success writing with (hit songwriters) Marv Green or Bill Luther—having a third person in the room.
We were friends for about four years, writing together. [At the time] I would have never dreamed that we'd end up married (laughs). Then after we got married, we would write together probably about half the time.
DK: How do you decide when to write with Chris, and when to write with other songwriters?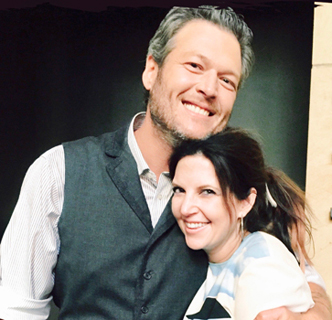 Mayo: I'm always messing with my schedule and calendar. I love putting together a track guy and a topliner and then me. I just put myself in different puzzle pieces, with different co-writers. With (Kenny Chesney's hit) "Bar at the End of the World," it was the first time I wrote with J.T. (Harding) and David Lee (Murphy).
DK: What do you consider to be your strength as a songwriter?
Mayo: I think probably ideas, concepts and lyrics. After that, I do a little bit of the topline (melody), but I'm usually not the driving force of the melody in the room. But I usually have a few pieces of melody in there.
DK: I think "Bar at the End of the World" is a great title for a song.
Mayo: That title is incredible—J.T. (Harding) came up with that title. He came in and said that title, and David Lee (Murphy) and me loved it immediately. It was crazy though, because when we started talking about it, we were talking about how we didn't just want to write another typical, on-the-beach party song. And it was weird, because just the day before, I'd been listening to "Hotel California" and "Stairway to Heaven." My kids absolutely love "Hotel California"—we were talking about that song. Then the next day, after J.T. said that title, I told him and David Lee that I would love to do this song like a "Hotel California"…like an imaginary place that people go to. The whole thing is kind of a dream. Then David Lee immediately started singing a couple lyrics, and that's how ["Bar at the End of the World" became] that fantasy kind of place.
DK: After you wrote this song, how did you place it with Kenny Chesney?
Mayo: We finished the song—we made a real cool work tape of it. And then it was pretty wild, because for the last six months before writing this song, I had been pitching songs and getting back emails that just say…"Pass." You know what I mean? They don't say anything but "Pass." And that will beat your spirits down. I was at the point where I didn't really want to pitch anybody anything.
After we wrote "Bar at the End of the World," J.T. texted me and asked, "Did you send the song to Kenny?" And I was like, "No." Then he said, "please send it." So I sent Kenny the song, and in my whole career I've never  had anything like this happen. I sent him the song, and there's no way that Kenny could have listened to it but once. Then within a 3-minute period, I saw it flash on my computer—Kenny said "I love it, want it, we're cutting it Sunday."
DK: Wow, that's a good way to boost your morale.
Mayo: Yeah, sometimes you just need a reminder that good things can happen.
DK: I looked at your credits, and most of the hits you've written are for male artists. That's quite an achievement, to be a female songwriter who's written many hits for male artists. So how do you do that?

Here's the video of Blake Shelton's hit "Every Time I Hear That Song,"
which was co-written by Aimee Mayo.
Mayo: It's really funny to me, that you noticed that. I've never had anybody ask me about that. But I've always been driven to write from a more male perspective. I think it's because when I was growing up, my dad was a songwriter. So we would ride around in the car, and all of the influences were male. We listened to Bob Seger, Jackson Browne, Kris Kristofferson…it was all male acts. I also loved Lionel Richie. And I would write out all their lyrics when I was growing up, and I think that's how I started writing [that way].  For some reason, I naturally wanted to tell the story from the viewpoint of a guy.
DK: Most of the time when you're in a writing session, do you mainly write for male artists?
Mayo: These days for sure. Because since Taylor Swift broke (to go pop), there's so few girls on the radio.
DK: I like your new single "Every Time I Hear That Song" for Blake Shelton. How did this song come together?
Mayo: We wrote that song with the Warren Brothers. Writing with them is like a party (laughs). The four of us (Brad Warren, Brett Warren, Chris Lindsey and Mayo) have a great track record. We haven't written that many songs together, but one out of every three will get cut. So every time we see each other, it's "We've got to write more." Because it's rare to find co-writers that you just mix together so well.
I had that title ("Every Time I Hear That Song") and I'd been thinking about how songs are a soundtrack of my life. I've also been writing a book for 10 years (laughs), and in my book each chapter is named after a song title. When I'd hear a certain song like "Let's Go Crazy" by Prince, it would make me think of [a special memory like a first kiss]. And so we made this song more about one guy and girl, but [also] about how when a song comes on, it can just grab you by the heart. And you're the only one who knows that little piece of a story with it.
DK: When you finished this song, how did you pitch it to Blake Shelton?
Mayo: That song has probably the craziest story of any song I've written. [Pitching "Every Time I Hear That Song"] with Blake was like a two or three year ordeal. He first heard the song and loved it, and [he was planning to go in the studio] to cut it, but it got dropped the day before (the session). So then that record comes out, and two years later he's making his new record, and he put it on hold again. It was on hold for about six months, and then it fell out again. And nobody could figure out what was going on. Then a few weeks before they were going in to cut [the final songs] for the new record, Blake found that song in a box (laughs). That's what I heard. He found that song on a CD in a box, and he was like "Oh yeah. I love that song." And he cut it.

Here's the audio of Kenny Chesney's hit "Bar at the End of the World,"
which was co-written by Aimee Mayo.
DK: You've been a pro songwriter, writing hits for about 20 years. How do you stay fresh and keep writing new hits?
Mayo: I feel like I've been inspired again. Ever since I received the text from Kenny (Chesney, about wanting to cut "Bar at the End of the World"), it just helped lift my spirits up and made me want to write a lot more. And I've been more inspired.
DK; So a little good news goes a long way, to keep you going.
Mayo: For sure. I went through a couple years where I didn't have a lot of stuff on the radio. There were years when I hardly wrote [songs] at all…I would spend more time writing my book than writing songs.
DK: What is your book about?
Mayo: The book is a memoir about growing up with a bipolar, crazy daddy that was a songwriter, and coming from a town in deep Alabama, and getting out of there and going after her dream. And when I got here in Nashville, everything was going against me. You could count on one hand the female songwriters (laughs). Also back then, my dad told me I was tone deaf. I didn't ever sing in front of anybody, and I don't play an instrument. It did seem like the craziest thing for me to want to be a songwriter. It also took me so long to find people to write with, just to get them to write with me.
Update: Aimee Mayo's book & memoir, Talking To The Sky, has just been released. Here's the link to read about the book and purchase it on Amazon.