Songwriter Jeff Silbar Tells How He Co-Wrote The Classic Song, "Wind Beneath My Wings," Recorded By Bette Midler And Other Artists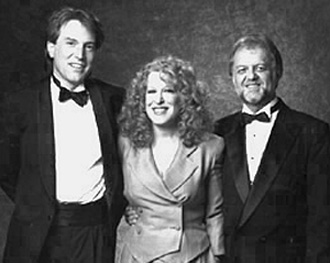 Jeff Silbar has been a successful pop, country and rock songwriter for the past three decades, with a variety of hit singles and platinum cuts to his credit. However, he is perhaps best known for co-writing (with Larry Henley) the classic, Grammy-winning song, "Wind Beneath My Wings."
Over the years, this song has become a bonafide "standard," a song so memorable and popular that it ranks among the most performed pop and country songs ever. "Wind Beneath My Wings" has now been recorded by about 200 artists, in practically all genres of music. It reached its greatest notoriety in 1989, when it became a #1 hit for Bette Midler (from the Beaches soundtrack), and subsequently won the Grammy Award for Song Of The Year.
In a recent interview, Silbar recalled how this song was originally conceived and written, which artists were among the first to record the song, and how it gradually became the standard it is today.
It was in 1982 that Silbar & Henley wrote and recorded the demo for "Wind Beneath My Wings." At the time, Silbar was already a successful songwriter based in Nashville. He had written several hits, including a #1 country hit for Janie Fricke, "He's A Heartache (Looking for A Place To Happen)," and a #1 AC hit, "Where Were You When I Was Falling In Love," by Lobo. He also worked as a Professional Manager for the publishing company he was signed with, House Of Gold Music.
One day, when Silbar & Henley were bouncing around song ideas, Silbar spotted the title "Wind Beneath My Wings" on Henley's legal pad. "Larry created the title," said Silbar. "It was a concept born from a poem he had written. I loved this concept, especially since at the time I was learning to fly an airplane and become a pilot. I wanted to write a song with that title."
"I started working on the melody on my guitar," recalled Silbar. "Usually we would write the chorus first. But with this song, we started from the first line of the verse. One by one, the lines came in a spontaneous way. It had a stream-of-consciousness flow to it. By the end of that day, we had finished writing most of the song."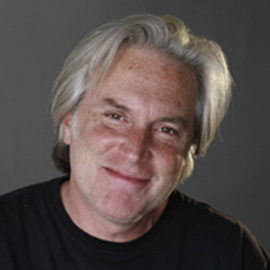 The next morning, Silbar & Henley polished the lyric, making final adjustments. Then in the afternoon, the duo demoed the song as a midtempo number, with a guitar-based arrangement. When it was completed, they added this demo to a composite tape of their latest songs, and delivered it to their publisher, Bob Montgomery of House Of Gold Music.
"It was on a Friday that we gave a tape of our demos to Bob Montgomery," said Silbar. "Then when we saw Bob on Monday, he immediately told us he loved 'Wind Beneath My Wings.' Then he had a surprise for us. He played us a beautiful, ballad version of the song that he had recorded over the weekend. We couldn't believe how fantastic it sounded. We both had tears in our eyes. Bob had taken our rough, midtempo demo and produced a new version which truly showed the potential of the song."
Silbar & Henley now recognized that they had written a truly special song. "When we were writing it, we thought it would be a love song, with a man singing to a woman or vice versa," said Silbar. "It took us a few days to realize that the song had more depth and meaning. It had a lyrical theme which could apply to many people and situations. It could be for a teacher, a father or a mother. It was a 'Thank You' song. It was a way to thank someone who was important in their lives."
At that point, Silbar and Montgomery started to aggressively pitch "Wind Beneath My Wings" to many of the biggest, name artists of the time. Yet surprisingly, these artists passed on the song. It was a full year before Roger Whittaker became the first artist to record the song. But following this first cut, several artists recorded the song, including Sheena Easton, Lee Greenwood, B.J. Thomas, Lou Rawls, Gladys Knight & The Pips and Gary Morris. Morris' version became a #4 country hit, which led to Silbar & Henley winning the Country Music Association (CMA) Award for "Song Of The Year." Gladys Knight & The Pips had a R&B hit with their version, which they retitled, "Hero."
After this flurry of cuts, things quieted down a bit. In 1984, Silbar and his wife, Lisa, relocated to Los Angeles from Nashville. In addition to continuing his songwriting career, Silbar worked as a publishing executive, heading up the Los Angeles office of Tree Music.
Then in 1988, Silbar learned that Bette Midler would be recording "Wind Beneath My Wings" for her movie, Beaches. Midler's musical director Marc Shaiman had played the song live for Midler, director Garry Marshall and co-producer Bonnie Bruckheimer, and they had all loved the song.

Here's a video of Bette Midler performing "Wind Beneath My Wings" live.
A few months later, Silbar attended an early screening of Beaches in Los Angeles. "I heard a demo, midi version of "Wind Beneath My Wings" with Bette singing it, temped into the picture," recalled Silbar. "It was in a dramatic scene near the end of the movie where Barbara Hershey's character had died. I was blown away by Bette's version and its impact in the movie. The song was positioned perfectly in the film to have a great impact. I felt Bette had recorded the definitive version of the song."
The Beaches movie and soundtrack album were released in December 1988. "Wind Beneath My Wings" was actually the second single release, following the first single, "Under The Boardwalk." But "Wind Beneath My Wings" was clearly the favorite from the soundtrack, and it steadily moved up the Billboard Hot 100 and Adult Contemporary singles charts. More than three months after its release, in June 1989, the song reached #1 on both of the Billboard charts. The single also became a worldwide hit.
Midler's version helped establish "Wind Beneath My Wings" as a legitimate standard. Over the years, many other artists have recorded this song, including Willie Nelson, Kenny Rogers, Patti LaBelle, Eddie & Gerald Levert, John Tesh, Judy Collins, Shirley Bassey and Perry Como. Also, it has continually been honored for being one of the most performed songs. In fact, "Wind Beneath My Wings" has now won six ASCAP Pop Awards, and in 1999, was honored by ASCAP for being one of the most performed country songs of the century.
Silbar realizes that beyond its record sales and performances, this song has brought inspiration and joy to many people. "I started to become aware of the impact 'Wind Beneath My Wings' was having on people's lives, and how a song can truly have a deep effect," explained Silbar. "The most rewarding thing for me is to hear people, when they find out I wrote the song, tell me what the song has meant to them. They would tell me how they performed the song at an important event in their lives, such as their wedding, their father's funeral, or a graduation ceremony. It is a tremendous feeling to know that I had a part in creating such a special song."
Dale Kawashima is on Google+