Matt Scannell of Vertical Horizon Talks About The Band's Album, Burning The Days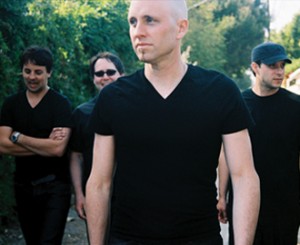 With the release of Burning The Days, Vertical Horizon's first album in four years (on their own label Outfall Records), the Washington, D.C.-bred band comes full circle in a whirlwind career that's included five Top 20 singles, including their #1 hit 'Everything You Want' (one of the most played radio songs of 2000) from their double platinum album of the same name.
Going indie again (albeit with distribution via EMI) after massive success, then extreme frustration with major label RCA, brings band founders Matt Scannell and Keith Kane back to their roots in the early and mid '90s, when they launched their career and built momentum with the self-released sets There And Back Again, Running On Ice and Live Stages. They're currently on the Hot AC charts again with 'Save Me From Myself,' the first single from the new album which features Neal Peart from Rush on drums.
When they initially signed with RCA, the band experienced a meteoric, dream-come-true rise, with several years of nonstop touring and the hits 'You're A God' and 'Best I Ever Had (Grey Sky Morning'), which was later refashioned as a Top Ten country smash for Garry Allan. But with the restructuring of RCA upon the merger of Sony/BMG, their lack of label support led to just as hard a fall. VH's follow-up album Go was slated for release in 2002, then 2003, but ultimately got lost in the proverbial shuffle. Released from their contract in 2004, the band signed with Hybrid Records, which re-released the John Shanks-produced album as Go 2.0 in 2005.
Vertical Horizon's official press materials say that 'the band'went their separate ways to pursue other interests,' but Scannell'Vertical Horizon's frontman and chief songwriter'says the hiatus happened after the darker side of the music business started taking its toll. 'Without the label behind us, it just floundered and sort of withered on the vine, which was a heartbreaker for all of us," he says. 'As a songwriter and musician, ultimately I'm always trying to stay vigilantly connected to the muse of music, the reasons I started doing this in the first place. And after several years of dealing with these issues, my connection was quite tenuous. When business gets in the way of art, it's a dangerous time.
'You can either reconnect with that passion that made it all happen in the first place or fall away from it and become another piece of wreckage,' he adds. 'Ultimately, we decided to come back because besides family and friends, making music is still the reason I get up in the morning. It's all I've ever wanted to do, and when I hear my songs on the radio, I am as excited as I was when I was a 13-year-old just starting to play guitar. I have truly learned to appreciate the beauty of all this, beyond the struggles in between.'
To paraphrase the new album title, Scannell spent his time away from Vertical Horizon doing much more than 'burning the days.' He won an ASCAP Award in Nashville for 'Best I Ever Had (Grey Sky Morning)' and began spending a lot of time there, collaborating with different writers for the first time in his career. He worked with classically-trained singer/songwriter Chris Mann, produced and performed on Universal Republic artist Tyrone Wells' album Remain and also began writing with pop star Richard Marx. Marx contributed to three tracks on Burning The Days, playing piano on 'Here' and producing two of Scannell's lead vocal tracks. Learning to vibe with other writers these past few years had a great impact on the Scannell's development as a songwriter.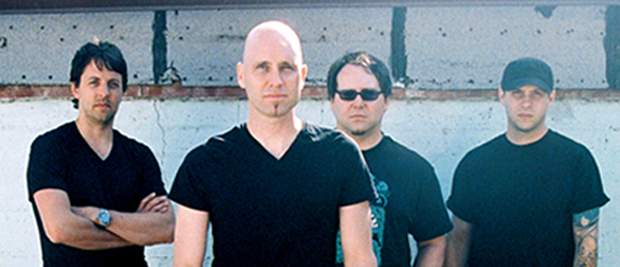 The new collection features a rare Scannell co-write, this one featuring the lyrics of one of the singer's heroes, virtuoso Rush drummer Neil Peart on 'Even Now.' Working in Capitol Records Studio B, Peart laid down drum tracks on that song, 'Save Me From Myself' and 'Welcome To Rock Bottom.' Scannell proudly notes that Burning The Days shows him aiming for a deeper exploration of textures, moods and landscapes and also a willingness to tackle more uplifting themes on songs like 'Here,' 'Afterglow' and 'The Lucky One.'
'I'm usually wary of songs that have really upbeat messages, but this one resonated for me because I tend to be the last one to believe when things are really going well,' he says. 'Songs where everything's perfect and everyone's in love make me suspicious, but this one has enough of a gray area to feel real for me. Traditionally, my songwriting has always been about me picking up the guitar and composing when I was struggling with darkness and negative things in my life, holing up and being selfish as I dealt with my feelings. If I was feeling good, I never wanted to put that in my writing but I'm trying to change all that. If I'm in a good place, I want to respect my craft enough that I will write about that too.'
Even so, 'Save Me From Myself,' the overwhelming choice for the first single, is vintage, darker and edgy Scannell, a reflection on 'the danger of getting so lost in your own struggles and personal demons that you can't help the people you love, and you won't let people help you. You're far away in your own head to do anything but spin off in self-criticism and doubt. There's a lot of anger and frustration in the song, but ultimately there's redemption because I want to overcome this and be present and available for the people in my life.'
Scannell's amassing of a sizeable collection of compositions that could only realize their full potential as Vertical Horizon songs was the catalyst for bringing the band'which includes bassist Sean Hurley and drummer Ron Lavella'back together in 2007. 'We all really like this band and like being together making music,' the singer says. 'I write and record songs in my home studio in L.A. and when I felt like I had enough songs I felt good about, I knew it was time.'
A big part of the Vertical Horizon phenomenon back in their heyday was their live performances, and Scannell was encouraged recently by the excitement of getting back onstage after a handful of years away, doing a gig in Jakarta, Indonesia in front of 16,000 fans. To support the release of Burning The Days, the band will be touring this fall beginning with an October date in Boston, where they first launched their career.
'It was amazing to see people still singing along throughout the night to almost every song,' he says. 'It is incredible to see how far our music can go, that it resonates around the world. We go to these places to play these songs, share the moment with the fans and get that love back from them. It is always the biggest thrill for all of us.'
For Scannell, the reason Vertical Horizon's songs resonate so powerfully with millions of people around the world boils down to one word: honesty. It's a belief he translates to the advice he is always giving people who ask him what makes a great song. 'So many people are musicians, but the best way to ensure a long career is to develop your skills as a songwriter,' he says. 'The most important part of being successful at this is having the courage to write an honest lyric that comes from the truest place inside of you. You can choose the other route, and aim for that one fleeting moment of pop stardom when your silly ditty about nothing in particular becomes a hit, but nothing takes the place of, or gives you better odds of succeeding than, writing songs that connect with listeners and that you can also connect to. 'Everything You Want,' our biggest hit, is a good example. If I hadn't believed in what I was saying or where I was coming from with it, it might have become a curse for me, a reminder that I wasn't honest with myself. But instead I still experience joy singing it because I know it came from a true place. It boils down to, how are you going to live your life? How are you going to convey your heart?'
Jonathan Widran is a free-lance music/entertainment journalist who contributes regularly to Music Connection, Jazziz and All Music Guide. He can be reached at [email protected]. He is also on Google+