Writer/Producer Tyler Johnson Talks About Co-Writing Cam's Hit "Burning House," And His Other Projects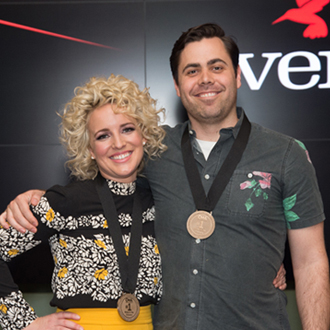 The legal world's loss became the music world's gain when award-winning songwriter & producer Tyler Johnson decided to put a career in law on hold to pursue his passion for music. Clients like Pink, Fun, OneRepublic and Miley Cyrus can testify to the two-time Grammy nominee's talents in the studio. He put his creative skills to work on Taylor Swift's album Red and Ed Sheeran's X, and helped develop new country hitmaker Cam, co-writing eight of her songs and co-producing her debut album, Untamed.
Johnson also helped write Cam's breakthrough hit single, "Burning House," which is up for a CMA Song of the Year award and earned two nominations from the Academy of Country Music for Single and Song of the Year. Cam & Johnson also wrote Cam's follow-up single, "Mayday."
In addition, Johnson is vying for a CMA Album of the Year trophy for Keith Urban's Ripcord—he co-wrote & co-produced the album's opening cut, "Gone Tomorrow (Here Today)". He also had a hand in pop newcomer Rafferty's song "Apple Pie," that was featured on Apple iPhone 6's commercial.
"Having the ability to create music for a living fits me perfectly," Johnson said. "There is the element of thinking and being critical of and free development. I just love it. I can't imagine my life without it."
The Colorado native is currently on the roster of Creative Nation, a prominent music publishing & music management company. We are pleased to present this new interview with Tyler Johnson, as he talks about how he wrote a smash hit with Cam, why he doesn't like to produce in front of some of pop music's biggest names, and how he's no one-trick pony.
BC: What is your early background in music?
Tyler Johnson: I grew up taking piano lessons. At my church I would play bass and drums. Then, I started writing songs when I was in middle school. Both my brother and a family friend inspired me to start putting lyrics to melodies to chords, and doing that and seeing where it goes. There wasn't too much music in my family. My parents loved music but aren't zeroed in on that. They're a medical family. They were super supportive though. In high school, they bought me recording gear and found a way for me to do an independent study of learning how to record for a whole year. That made a big difference.
BC: Did you have your sights set more on producing, songwriting or performing?
Johnson: Engineering was part of the production past. That was a job that wasn't taken sometimes by people. Jeff Bhasker (hit writer & producer) needed an engineer. That was never really a part of the plan necessarily, but they go very hand-in-hand. I'm so thankful for my engineering knowledge. I know how things work and know how to run things.
Initially, with music, it was being in a band. I was going to be the singer and songwriter. I had a good conversation with another person who really influenced me. He looked at all these bands that I was kind of in, and I was doing the product, and he said, "it seems like you just want to produce more than anything." I started looking at it like I wasn't in this so I could become a successful singer or songwriter, but I was doing it so I could help be a part of other people's careers.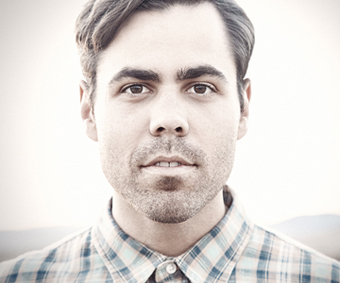 BC: One of those singers who you've had a lot of success with is Cam. How did you hook up with her, and what did you see her in that you thought was worth helping develop?
Johnson: That was definitely a once-in-a-lifetime kind of experience. She was a girlfriend of my roommate at the time. We dilly-dallied here and there, writing pop stuff, because she would just be hanging out. Then, all of a sudden, I was like I've got to write a country song for some artist. It was a random thing. She's like, "I love country music." She took this idea that I had, and she sang it back to me. I will never forget that. It sounded so professional. I remember thinking this girl has got something special. I remember people would come over and hear her singing and would say, "Who is that?"
I knew I needed to be around her songwriting skills—she was a step above the rest. She's also extremely driven. She had a similar thing to me, where going for music wasn't the only thing we could do. She was working in psychology at the time. We kind of had that connection. It wasn't like we had gone to school for music. We just loved it, and we knew that it made us feel right. It's almost like business partners. We're going to grow together.
I can just say when you're sitting in a room with her and she starts to sing, you know then what talent is. With Cam, her voice and her phrasing and her songwriting has the ability to capture you. In the moment it made so much sense to work on it. Now, looking back at it, "Wow, how did I know?" But I just knew.
BC: You and Cam (and Jeff Bhasker) wrote her breakthrough hit, "Burning House." How did that develop?
Johnson: I was still living in L.A., and she was in Nashville. So, we would write super early. I would get up and power through it like a one-hour write with her. She called and said she had this dream about an ex-boyfriend: "There's a house burning down, and he's inside and I went in and tried to get him out. I ended up lying down beside him and like dying with him." I just picked up the guitar and without thinking wrote that whole verse. That verse, the guitar riff, everything about it, all came in about 15 seconds—as long as it took to play it. There was no writing, no hashing out of it. Then, Jeff Bhasker heard it.
We worked on the lyrics, but the melody is exactly how it was when we wrote it. It didn't take too much effort. The initial inspiration was instantaneous. It was really an amazing example of how something just happened.
BC: With Cam, are you more of the lyricist or the melody guy?
Johnson: I do kind of everything. Cam definitely has a knack for melody, and that's something that I try not to get too in line with. Since I came from being in a band, I was writing melody, lyrics and everything. I would bring songs to the band, and they would help hash out the arrangements. I was used to writing melody and lyrics all myself.

Here's the video of Cam's hit "Burning House," which was written by
Cam, Tyler Johnson & Jeff Bhasker.
I'm definitely not a one trick [pony]. I'm more like a Swiss army knife. I can play a bunch of instruments, and I can program and engineer, and then I can do lyrics and melody. I wouldn't know on a given day which one I'm better at. I know which one I'm worst at on a given day (laughs).
That's how Jeff Bhasker is. He's a world class piano player, and then he can program amazing drums. Then, he'll sing this amazing melody, and then he'll write some killer lyric. You're like, "Wow, that's what I want to be like."
In regards to his formula, which I've definitely patterned myself after, he represents a lot of who I want to be. I love the tunes he writes, I love his production, I love how he handles stuff in the studio, and I love his musicality. I think that will really continue to inspire me.
BC: You recently did the Rafferty track, "Apple Pie," which is more pop & rock. Tell me about working on that one.
Johnson: Rafferty wrote that song kind of by himself, but I actually I have a writing credit on it because nowadays with modern production, if you put any enormous amount of time—kind of like somebody who does the beat—they don't write the lyrics or the melody but they get songwriting credit.
I made the call to take drums from a certain session and put it in with the vocals from another session. It was kind of like the Frankenstein version of the song. I was there to kind of keep it going.
Initially for me, I loved the energy of the song, but I never really knew what it was going for. Now, it's taken on its own life, and it's very inspiring to see something that we worked on like four years ago (resonate well with listeners). When you see something that feels old to us feel fresh to so many people, that is a lesson that I will never stop being shocked by—how your perception of the music you're working on and how it might get old to you. That doesn't mean anybody else is. You either finish and stick with the original vision and put it out there for people to consume because there's going to be music that people did 20 years ago and released today and it could be revolutionary. You just never know. You don't want to put yourself in a box.
BC: You've worked with a variety of artists. How would you describe your producing style, and does it change to fit different artists?
Johnson: Actually, I was thinking today I should really sit down and define exactly my production style. Honestly, if I can just jam on stuff, I think that defines my current style. I'll have a drum machine set up, and I'll have guitar and bass and I'll have synthesizers set up, and even things that are running from my computer. I'll be programming on one computer, and it will be going into another computer that will have Pro Tools, where I can go in there and chop it up more. I think that it's mainly trying to be very live performance-oriented while taking advantage of every single possible modern trick.

Here's the video of Cam's single "Mayday," which was written by Cam
and Tyler Johnson.
When it comes to artists, I really don't switch up ever. Every single artist I've ever worked with is always the same kind of thing. I'll probably play guitar or play the synthesizer. I don't do a lot of straight programming. I love having a bunch of instruments and a bunch of options and overproducing a track and then sitting down with Pro Tools and weeding out everything and arranging it.
I don't really like producing too much in front of artists. Like when I worked with John Legend, he showed up and I already had a track. It was very simple but was good enough to write to. We wrote this phenomenal song.
Most artists like starting something in the room and they like it to be extremely bare. A good analogy would be reheating a cooked croissant. It's not ever going to taste quite like the dough getting baked, and you eating it right then. They like really having something that feels fresh when they come in—it's getting made a little bit in front of them and doesn't feel too thought out. Just a chord and maybe a beat and that's it. Then, for production, you kind of throw things at the wall.
BC: You said you don't like to produce in front of the artist. Why is that?
Johnson: Most of my best work happens when I kind of like black out a little bit, and I'm not really driving. My consciousness isn't as there anymore. I'm kind of just going…I don't have any care. If the artist wants me to be at my best, they're not going to sit there and micromanage me.
If somebody is in the room that I don't quite know yet, I'll probably be picky about that. I'm getting better with that with more and more experience of just being able to focus and drive. I'm not necessarily intimidated. If I'm doing something that sounds a little bit whacky, I want to be able to finish the idea. Sometimes the best musical ideas don't always sound great at the time. It's like brainstorming. The difference between recorded music and live music is the same difference between talking and printed material. You can't just have somebody dictate words into a recorder and have that be a magazine article. It's improperly flowed. Sometimes making that transition between a spontaneous, in the moment thing, to this eternal moment takes a lot of mistakes. If an artist is uncomfortable with hearing those mistakes, I won't be comfortable.
Bill Conger is a freelance writer for various publications including Bluegrass Unlimited, ParentLife, Homecoming, and Singing News and is currently writing a biography on The Osborne Brothers with Bobby Osborne. He can be reached at [email protected]. He is also on Google+