Interview with Tom Sturges, Executive Vice President & Head of Creative, Universal Music Publishing
Update: Tom Sturges has left Universal Music Publishing. He now runs his own music publishing company and is a successful author.
Los Angeles-based Tom Sturges has been one of the most successful music publishing executives for more than 25 years. As the top creative executive for the past 12 years at Universal Music Publishing, plus previously as President of Chrysalis Music Publishing (where he worked for 11 years), Sturges has had a very impressive list of achievements and accomplishments in talent acquisition, executive management, and song plugging.  His consistent hits are equaled by few music execs during this period.
At Universal Publishing, Sturges manages the company's creative team of execs, and during the past decade he has played a key role in the signings of the Foo Fighters, Owl City, 50 Cent, Stone Temple Pilots, Jamie Foxx, 3 Doors Down, Jack Johnson, Sean Garrett, Swizz Beats, Chamillionaire, Vanessa Carlton, Dashboard Confessional, Polow Da Don, Chris Brown and Blink 182.
When he was at Chrysalis Publishing, Sturges signed many top artists & bands, including the Smashing Pumpkins, OutKast, Goodie Mob, Montell Jordan and Green Jelly. He also worked with the Chieftains, Jethro Tull, Pat Benatar, and Billy Idol.  Notably, Sturges pitched songs that became hit singles for Whitney Houston, Mariah Carey, Celine Dion, Aretha Franklin, and Cher. Also during this period, Chrysalis purchased several catalogs including Paul Anka and Roy Ayers.
Sturges has also held the position of  VP & GM of Shaquille O'Neal's Twism Records. And Sturges began his career in the music business working for three years as a creative exec at Arista Music Publishing, followed by two years working at Screen Gems Music.
In addition to his music career, Sturges has also become a published author who has written two books about parenting: the recently released Grow The Tree You Got (published by Tarcher/Penguin Books), and his first book Parking Lot Rules & 75 Other Ideas for Raising Amazing Children (published by Random House in 2008).
We're pleased to present this Q&A interview with Tom Sturges. He tells how he got started in the music industry, about his many songwriter signings and song placements, and the current state of the music business.
DK: How did you get started in the music publishing business?
Sturges: I was going to grad school at U.C.L.A., and I was driving a taxi to help pay my expenses. I got the opportunity to be an intern at Arista Music Publishing. A month after I started at Arista, there was an opening for a secretarial position in the copyright department. They offered me the job, and I accepted. Thanks Judy Stakee! (Stakee is a longtime music publishing exec who hired him at Arista).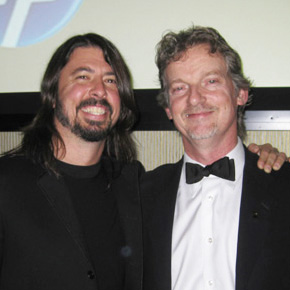 One day soon after I started, Clive Davis (then President of Arista Records) was walking by, and I had a chance to speak with him. He said if I heard any great songs, to send them to him. So I started pitching him songs, even though I was not really supposed to as I was in the copyright department and not creative.  Nonetheless I sent Clive every great song I could find, and we established a friendship and rapport.
During this period I pitched "Heart And Soul" (by Mike Chapman & Nicky Chinn) to Huey Lewis & The News. Eventually, I was promoted to Professional Manager, and no longer had to type copyright forms and send telexes.
DK: When did you start working at Screen Gems Music?
Sturges: I was at Arista Music Publishing for three years, and then was recommended to Lester Sill, President of Screen Gems/EMI, by his son Chuck Kaye, President of Warner Bros. Music. I went to work for Lester Sill as General Professional Manager. I was to place songs and sign writers and artists. I had a couple of good successes. I found the song "We Belong" by Dan Navarro and Eric Lowen, signed it, and then placed it with Pat Benatar.  Worldwide Top 5, still earning. Another song placement was "Another Night," which was a top 10 hit for Aretha Franklin, placed through Clive Davis.
With (Screen Gems exec) Gerd Muller as my teammate, we signed publishing deals with the Red Hot Chili Peppers and Katrina and The Waves.
DK: Was it then that you began working at Chysalis Music Group?
Sturges: Yes. Two A&R execs who were then working at Chrysalis Records, Jeff Aldrich and Ron Fair, recommended me very strongly to Chris Wright, the owner/Chairman of Chrysalis Music Group. I began working at Chrysalis Publishing in 1985 (becoming President in 1989), and I stayed there until 1996. We signed publishing deals with OutKast, the Goodie Mob and other urban artists–this was due to launching an urban music division and hiring an amazing creative exec in LaRonda Sutton.
On the rock side, we signed Smashing Pumpkins, Green Jelly, Tripping Daisy and the never popular Billy Bizeau. We also acquired two amazing catalogs: (jazz/soul artist) Roy Ayers, and Paul Anka, which included (the standards) "My Way" and "(You're) Having My Baby."
I was still plugging songs to Mr. Davis and others, and had some good song placements, including "I Knew You Were Waiting" (the Aretha Franklin/George Michael Grammy-winning worldwide #1 duet hit), #1 pop single "Heart Of Stone" (for Cher) and "Think Twice" (for Celine Dion).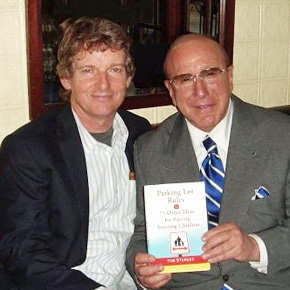 DK: How did you start working at Univeral Publishing?
Sturges: After Chrysalis, I worked for Leonard Armato's Management Plus Enterprises, and ran Twism Records, which was Shaquille O'Neal's record label. I had signed Shaq to a publishing deal with Chrysalis. But like all good things, it came to an end.
I was then hired as Executive Vice President and Head of Creative for UMPG. From that day until today, under the leadership of Zach Horowitz, the company has grown immensely. I have tried to contribute to this growth through my talent acquisition and have brought in many deals, including Foo Fighters, 50 Cent, 3 Doors Down, Jack Johnson, Owl City, Vanessa Carlton, Chamillionaire, Stone Temple Pilots and Sean Garrett, among others.
I get to work with some great creative execs presently including Ethiopia Habtemariam, Donna Caseine, Monti Olson, Jessica Rivera, Matt McNeal, Joe Maggini, Evan Lamberg, Jennifer Blakeman, Paris Hill, Jill Tschogl and Lindsey Lanier.
DK: Over the years, you've worked with talent in all genres, from rock and pop to R&B and rap. How do you keep up with all these different styles of music?
Sturges: I think you have to surround yourself with people who are great at what they do. We have a great creative team at Universal, and that' s the key to having a great business. In all these different genres of music, I have people I can turn to. They know more about these genres than I do, so I borrow from their genius.
DK: With your job as Head of Creative, what are the main skills that you need to be successful?
Sturges: There are two main talents which can lead to a successful music career. First and foremost is having musical talent like artists and songwriters. The second skill is to be able to detect talent in others. I was inspired by John Hammond, who was one of the great talent discoverers ever (he discovered and signed Bob Dylan, Bruce Springsteen, Aretha Franklin, Leonard Cohen, Billie Holiday and many other artists).  I believe I have the ability to detect talent in others, whether the artists & writers, or finding talented creative execs to work with them.
DK: Are there other factors to having success as a music publisher?
Sturges: The music industry is a business of relationships. Relationships create opportunities and enable the transacting of business. Songwriters have to feel that they can have a good relationship with their music publisher. What brings about all this success is the beautiful relationships you have, whether it be with the writers & artists, the managers, record labels, attorneys, and many other key people.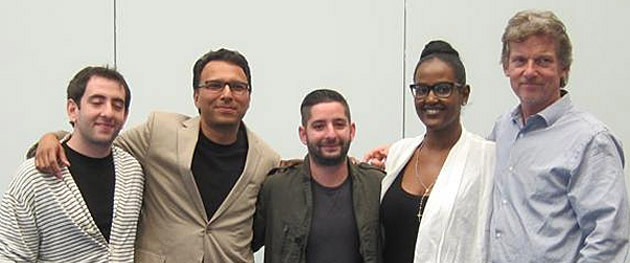 DK: At Universal, how do you decide which artist or band to sign? Are there certain prerequisites, such as the percentage of pipeline income (royalties) that needs to be coming in, before making a big acquisition?
Sturges: There are many factors that go into a valuation of a deal, such as future earnings imagined, futures real, back catalog and previous history. Everything helps you identify the value. If it's an act that has never sold a record before, the risk is highest. If the artist is coming off a big hit, the risk is lower. Sometimes we take risks on new artists depending on other factors, such as the level of record label interest, if they have a powerful attorney, or a great manager.
DK: How does a new songwriter or band catch the attention of Universal Publishing?
Sturges: Nothing gets our attention like a hit. That gets everybody popping. If you're coming to us for development, that requires more patience and nuancing, and is a harder nut to crack.
One of the things that (Motown Records legend) Berry Gordy did was to sign artists who were brought in by his other Motown artists. For example, Smokey Robinson was a great A&R man who was never fully credited for it.  So if you know one of our writers, that is another way in.
Another way to catch our attention is to be part of a camp which is having success. If you're already working with a creative camp which is generating hits, we know you'll have the opportunity to build upon this success.
DK: From your early days at Arista Music, on through to your current position at Universal, you've maintained an impressive level of success. What's your secret to keeping it going strong through all these years?
Sturges: I approach every opportunity with the greatest respect. I respect the writers I work with. Every time I listen to a piece of music I hope it's great, I'm really hoping that I will love what I'm going to hear. When I listen to a CD or click on a mp3, I pray to my instinct and rely on it, to tell me if something is good or great. In a perfect world I would only sign what I love, but that is not good music publishing.
DK: You've had a great career in music publishing. For newcomers who are looking to get into music publishing in these changing times, what advice would you give?
Sturges: Definitely pursue it. I think the music business looks very healthy if you ask me. We have taken the worst of the disruptive technology that is the internet, and we've adjusted to it and created new solutions. Brick & mortar record stores have gone away, but the content creators and providers are still here. There are more music companies now than there have ever been. Bottom Line: If you're any good, you'll have hits.
Dale Kawashima is on Google+