American Idol Winner Taylor Hicks Talks About His Album The Distance, And Writing His Songs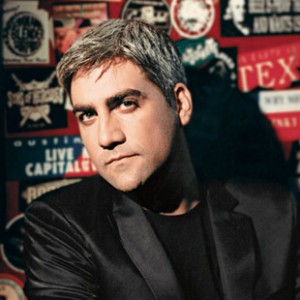 Taylor Hicks quickly discovered the instant fame that comes from being named the 2006 American Idol winner. Hicks has refused to buckle under the blazing spotlight of the entertainment industry, and has thrived on eclipsing expectations since his national television debut when Simon Cowell vehemently stated, 'The American Idol audience would not put him in the final group, and he should be singing as a background singer.'
Hicks proved Cowell wrong by becoming American Idol's Cinderella story and champion. Hicks rode the wave of success with his 2006 debut album, Taylor Hicks, that was certified platinum less than a month after it's December release. But despite the early success of his debut album, he was dropped by both Arista Records and J Records in early 2008 after disappointing overall sales.
Like he has throughout his entire career, Hicks took being the lowest-selling artist in American Idol history in stride, and continued to move forward with his next project. Hick's new album, The Distance, which will be released in March and contains the single 'What's Right is Right,' encompasses Hicks' love for blues, pop, R&B and country. The album also features more of Hicks' own compositions than on his previous album. Hicks is releasing The Distance on his own Modern Whomp Records label, which is distributed via a partnership with independent artist services company, Artist To Market. Hicks has also secured a deal with Vanguard/Welk Records to release some of his pre-American Idol material.
'Well, for me, I wanted to first of all understand the record, and what the model for owning and operating my own label was going to be,' Hicks said. 'I felt like owning my own label would be the best way to go, because the distribution and the music has changed significantly. I felt like it was in my best interest to own a label because it's a hybrid, up-to-the-minute record deal, if you will, and I felt like distribution was the way to go as opposed to the actual classic music business models.'
For Hicks, releasing The Distance under his own label changed the dynamics, and it allowed him the flexibility of more creative expression as a songwriter than he had with Arista Records.
'Well, with the first record, I was unable to have the time and creative freedom to collaborate with who I wanted to write with,' Hicks said. 'I think that is one dynamic that really sticks on this record. I wanted to showcase the songwriting side of me that I did on my first two records, prior to Idol. I think having the time, being able to pick the writers that I wanted to write with, and thinking about what I created is more apparent on this record.'
Hicks said the difference between The Distance and his previous album Taylor Hicks, is that he took a much larger role in the songwriting. 'When I wrote this record, I really tried to put myself outside of the box and look into the project as a music fan. I tried to use that perspective as a measuring stick for my music,' Hicks said. 'Because I am a fan of music and have a love for music, I always want to make something that I would like from a live perspective that is rich and organic. I have a great appreciation for a great sounding record that translates into a good live performance.'
Hicks, whose album was produced by Simon Climie (Eric Clapton, Carlos Santana, Faith Hill), said he tried to showcase his vocal ability by making that a focal point on his record.
'I think a common theme on a lot of records that you hear today is that all the tracks sound like the first song that you hear on the CD, and the voice of the artist is really kind of secondary in the majority of records,' Hicks said. 'I think on this particular record, my voice is a common thread, and my love for different styles of music is really apparent. I think that's why Climie was such a wonderful producer to work with. He was able to facilitate the music on the record and mold it into the shape of my vision. Working with him was very beneficial to this project.'
Hicks recently gained a new perspective by playing the role of Teen Angel and singing "Beauty School Drop-Out" in the Broadway production of Grease. 'I think there are some similarities when you are performing on a stage with musicians,' he said. What's really cool is the production, and some of provisional, creative moments can be really similar. I think what is different is the story line, as opposed to a long period of time and a set list of songs. The story line is extended from what a regular song would be. It was a wonderful experience. It allowed me to keep learning about being a recording artist, and also about being a performer and having to entertain different crowds. I am very grateful for any experience beyond the fifteen years I've worked in clubs and have tried to season myself as a performer for my career.'
Hicks continues to endure the rigors of the entertainment industry, and has proved industry doubters wrong by simply doing what Hicks has always done. He continues to find a way to make and play music.
'I guess I am really blessed to be able to do what I do. We, as artists, are blessed to be as creative and able to express ourselves,' Hicks said. 'I think this new record, The Distance, is reflective of the journey, and the love of being creative and being able to entertain people for a living.'
Jason Blasco is a freelance journalist, and a publicist for Beatbakery.com's flagship production team called The Hook, featuring Stevie Knight & Courtez Banks. He can be reached at [email protected].