Taylor Swift Talks About Her Album, Red, And Co-Writing with Max Martin, Shellback and Liz Rose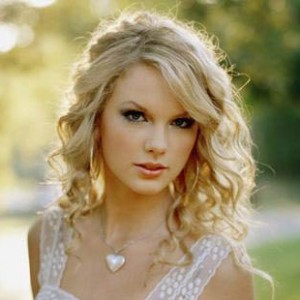 Country & pop superstar Taylor Swift has been living a dream that she couldn't even have envisioned. Over the last several years, her musical talents have taken her to crowds of fans all over the world.
"The fans are the reason it's been so magical," Swift said. I'm so blown away by how nice they are to me. It's strange to feel so understood by such a large group of people, but I love it."
For the last two years, she has been writing songs for her new album called Red. "I called it that because of the tumultuous, crazy adventures in love and loss that it chronicles," Swift said. "In my mind, when you experience love that's fast paced and out of control and mixes infatuation, jealousy, frustration, miscommunication, and all of those lovely emotions' In retrospect, it all looks red."
At 22, she has become a commercial phenomenon. Red already sold 1.2 million copies in its first week ' the highest such sales total in a decade. In her career, she has sold more than 22 million albums and had 50 million song downloads. She's the top-selling digital artist in country music history. Swift has been named Entertainer of the Year by the Country Music Association (CMA) and the Academy of Country Music (ACM), and is Billboard's Woman of the Year.
"If you don't continue to challenge yourself, if you make the mistake of thinking success equals "I can coast" I can just do what I've always done and not push myself…I think that's a big mistake to make in careers," Swift said.
All her success starts with the inspiration for songs she writes. She says her music isn't motivated by heartbreak or even love.
"It's individual people that come into my life. I've had relationships with people that were really substantial and meant a lot to me, but I couldn't write a song about that person for some reason. Then again, you'll meet someone that comes into your life for two weeks and you write an entire record about them. When I first started writing songs, I was always scared that my songs were too personal ' like, if I put someone's name in a song, people won't relate to it as much. But what I saw happening was, if I let my fans into my life and my feelings and what I'm going through ' my vulnerabilities, my fears, my insecurities ' it turns out they have all those things, too, and it kind of connects us."
On her first three studio albums, Swift flew solo, writing all the material herself. But on this latest disc, she allowed a select few tunesmiths to help her forge new material.
"With this album, I really wanted to write with different people," Swift said. "I don't ever want to get into a comfortable groove and continue just coasting on that. I just always want to challenge myself and stretch further in different directions. It's just fun to paint with more colors."
She colored her writing with Swedish hitmakers Max Martin and Shellback, who collaborated with Swift on several of the album's 16 cuts including the lead single, "We Are Never Ever Getting Back Together." The dynamic duo together have penned "DJ Got Us Fallin' in Love" by Usher, "So What," "Raise Your Glass," Whataya Want from Me," by Pink, "I Wanna Go," "If U Seek Amy," and "3" by Britney Spears. Swift also turned to British singer/songwriter Ed Sheeran on the duet "Everything Has Changed."
"We wrote a song on a trampoline, ate some apple pie and had a jam," Sheeran says of the songwriting sessions.  "It came in 20 minutes, really. It was a really simple song to write. We just had two guitars and strummed it out."
"I really had a blast making this album with a lot of people, because when you have a big team of people who have collaborated to make the album what it is, you have a lot of people to call when things go well," Swift said. "Like you can call your co-writers and go, 'We got #1 on the Hot 100 this week! This is crazy!' and they go, 'I know it's crazy!' Back when I had Speak Now out, I had written everything by myself. I'd be like, 'Hey, Taylor, the song went #1!' I'd be like, 'Cool, that's great, you're the only one that wrote that.' And it's wonderful and I'm proud to have done that."
When she co-writes with others, the songwriting sessions begin with girl talk. "I walk in and I go, "'I have to tell you what I'm going through right now' and I spend 25 minutes talking about the guy that I met four months ago and how things were fine and then he lied about this and I freaked out. I haven't been talking to him, but I really want to. I want to write a song about that feeling. And then I get out my guitar and say here's my idea."
"It's all the different ways that you have to say goodbye to someone. When you're experiencing the ups and downs of a relationship, especially when you're 22 years old, they all strike you in different ways."
The six-time Grammy winner seems to have no problem venting her emotions in her songs. "Music is my way of understanding what I'm feeling,' she said. 'It's carried me my whole life and allowed me to filter through complicated emotions and make them simple.'
Swift shies away from talking about her personal relationships, but she lets it all out through her music.  Whether it's the apologetic "Back to December," a spiteful "Better Than Revenge," or her latest chart-topper, "We Are Never Ever Getting Back Together," about new love, Swift bears her soul in songs.
"The more it seems like a journal entry the better," said Swift. "The more it seems like an open letter the better. The more true and honest and real it gets the better. Where you're naming the places you went and the time it happened and all the things about a relationship."
"Every different kind of missing someone, every kind of loss – it all sounds different to me. When you are missing someone, time seems to move slower and when I'm falling in love with someone, time seems to be moving faster. So I think, because time seems to move so slow when I'm sad, that's why I spend so much time writing songs about it. It seems like I have more hours in the day."
Her most emotionally draining song to compose for Red was "All Too Well" because she had so much she wanted to say. 'It started out being probably a 10-minute song, which you can't put on an album,' she continued. 'I had to filter it down to a story that could work in the form of a song, and I called my friend and co-writer Liz Rose and said, 'Come over, we've gotta filter this down,' and it took me a really long time to get it to its final form.'
Swift's ideas for songs begin in a variety of ways from a hook to the first line of a song or perhaps a small part of a melody and lyric mixed in. She takes that first piece of the puzzle and then tries to figure out where the rest of the pieces fit.
"The reason why I keep doing it is because it's like a message in a bottle. You can put this message in a bottle, throw it out into the ocean, and maybe someday, the person that you wrote that song about is going to hear it and understand exactly how you felt. I think that's what keeps drawing me to songwriting: the spontaneity of how you can get an idea at 4 in the morning or while walking through the airport, and also the fact that it's conveying a message to someone that's more real than what you had the courage to say in person."
Swift offers this advice for first-time songwriters.  "Know the person you are writing the songs about," she says. "First know that. Then write a letter to them, what you would say if you could. That's why I listen to music. It says how I feel better than I could. And it says what I wished I had said when that moment was there."
Bill Conger is a freelance writer for various publications including Bluegrass Unlimited, GACTV.com, Bluegrass Music Profiles and ParentLife. He can be reached at [email protected].He is also on Google+