Top Songwriter Steve Diamond Continues His Hit Success, Co-Writing "According To You" For Orianthi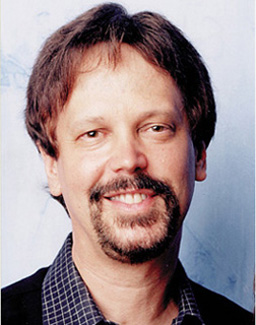 Asked which songs among the pop, R&B and country hits he's penned since the '80s are his favorites, Steve Diamond naturally gravitates towards his latest chart successes with Australian singer/guitarist Orianthi, country star Reba McEntire and "Nothing," the track he wrote & produced on acclaimed teen vocalist Charice's recently released debut album. "According To You," which Diamond co-wrote with Andrew Frampton, was Orianthi's first Top 20 pop hit, while "Consider Me Gone"— which Diamond wrote with Marv Green—was McEntire's 24th #1 country hit. Diamond also wrote Orianthi's latest single, "Shut Up And Kiss Me."
For Diamond, these recent hits are just the latest in a prolific career which launched with Eric Clapton's '80s classic "I've Got A Rock and Roll Heart" and has included hits in the country, rock, pop and R&B genres. One of the songwriter's identifiable hits, "I Can Love You Like That," typifies the crossover success Diamond has had working with country artists in both Nashville and pop artists in Los Angeles. In 1995, the Grammy nominated song was a #1 country hit for John Michael Montgomery and a Top 5 pop hit for R&B group All-4-One. It was also named ASCAP, BMI and NSAI Song of the Year.
Diamond's other placements over the years read like a who's who of contemporary pop and country: Faith Hill ("Let Me Let Go"), Backstreet Boys ("Never Gone"), Britney Spears ("I'll Never Stop Loving You," produced by David Foster), "Hannah Montana" ("I Learned From You"), Lee Greenwood, David Archuleta, Vince Gill, Nick Lachey, Ronan Keating, Brooks & Dunn, Jon Bon Jovi, Lonestar, Maxi Priest and 2005 Swedish Idol winner Agnes Carlsson. Diamond has also won an Emmy Award and was named Songwriter of the Year by American Songwriter Magazine.
Despite a long list of credits, Diamond—who runs his publishing company, Teri and Steve's Music, with his wife Teri Muensch, an A&R veteran–is most excited to talk about his recent work with Orianthi and Charice, two very promising female pop artists. "With Charice, I got a call from producer and A&R exec Jaymes Foster (David's sister) to see if I had any appropriate material, and it was exciting to have the opportunity to produce 'Nothing' on an album mostly featuring the Fosters' productions," says Diamond.
"The way we hooked up with Orianthi is even more interesting," he says. "Andrew Frampton and I felt strongly about 'According To You' but we didn't know how to demo it. We played it acoustically for our friends in Nashville and everyone thought it would be right for an artist like Carrie Underwood, but then we wound up demo-ing it in a more Katy Perry synth style. Geffen Records chairman Ron Fair heard that version and thought it would be a great match for Orianthi. Besides being a longtime music industry executive, Ron is a musician and producer and has a great imagination, so he could just hear how it would fit."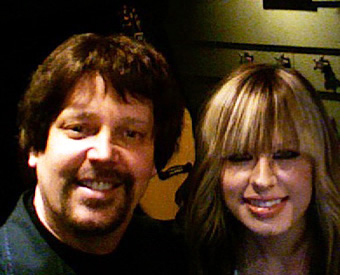 Diamond offers insight into how he came up with the theme of the song: "I've written ideas down in a notebook since I was 16, and I had the title of the song in one of my notebooks for years but never figured out the angle. Then I started thinking about the way sometimes the people closest to us don't see our emerging qualities, so they put us in a box and see us as one dimensional. As a guitar player who also writes songs, I have had that experience and in some ways, Orianthi, as a great guitarist who is also a singer, has known it, too. The song is about how a new person comes along and is able to see this emerging young person in a new light."
Diamond has had a unique dual career in the country and pop worlds since he got his early breaks. He came to Nashville to visit for a week and wound up staying seven months after meeting renowned songwriter Troy Seals (who has written songs for Elvis Presley, Roy Orbison, Randy Travis and Hank Williams, Jr.); Seals took Diamond under his wing and the two collaborated frequently. At the same time, back in L.A., the budding writer was signed to MCA Music and shared office space with Glen Ballard and Robbie Nevil. The Clapton song established Diamond in pop music; scoring a #1 country hit with Lee Greenwood ("Don't Underestimate My Love") secured his reputation in Nashville. Diamond started his career as a budding singer/songwriter and still sees himself in that light.
In an industry that has changed vastly since he first started placing hits in the '80s, Diamond
attributes his longevity as a hit maker to several key factors. The first is his wife and publishing partner Teri, who has helped him place hits since her days as the A&R Director at RCA. "When Teri believes in a song, she will not stop until it's recorded by who it's supposed to be with," he says. "She's also a great sounding board for me." In addition, Diamond is always seeking out new collaborators, foreign and domestic. While he has lived and worked in Nashville since the mid-'90s, he frequently writes in L.A. and works with regular co-writers in Stockholm and London. In addition, Diamond is currently developing several artists of his own, including 14-year-old country/pop singer Katie Lawhorne, who was featured in Disney's "Next Big Thing" competition.
"I also think my career has evolved because I've been open to hearing new artists and am always aware of what's coming down the pike next," Diamond says. "If in my mind it doesn't measure up to Paul Simon, Bob Dylan, the Beatles or any of the other music I grew up inspired by, I still have to realize it's got something that people are responding to. Even in rock songs, rap rhythms have found their way into the songwriting. So it's about being open and listening. Many writers I've met in Nashville come there from the pop world and suddenly stop listening to pop music – to their detriment as writers, I think. What keeps me excited is that there's always so much good music out there. The task of the career songwriter is composing something that piques someone's interest in a way that's unique.
"The challenge then is to find a singer who likes the song and can envision him or herself singing it and conveying its message," he adds. "The less I censor myself or try to put myself in a creative or stylistic box, the better the results. It's hard sometimes to define what makes a great song, because sometimes it's the simplest phrase with the right melody that can move me. I think it's pretty easy to tell when a writer has reached to find something special and is doing more than just filling in the blanks."
Jonathan Widran is a free-lance music/entertainment journalist who contributes regularly to Music Connection, Jazziz and All Music Guide. He can be reached at [email protected]. He is also on Google+