Latin/Pop Star Shakira Discusses Her Two Album Projects: Fijacion Oral, Vol.1, and Oral Fixation, Vol. 2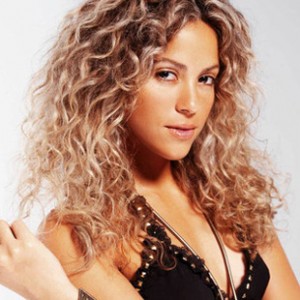 2005 was quite the year for international Latin/pop/rock star, Shakira. She ambitiously released two major albums, starting last June with Fijación Oral: Vol. 1, her first Spanish-language release since 1998. Then last month (Dec. 2005), she released Oral Fixation Vol. 2, which was her first English-language album since her multi-platinum Laundry Service in 2001. In addition, Shakira recently won an American Music Award for Favorite Latin Artist, five MTV Latin Awards, three Billboard Music Awards, and she has just been nominated for a Grammy Award, for Best Latin Rock/Alternative Album. Lastly, she has just signed a worldwide publishing deal with Famous Music, which includes her extensive back catalog of songs.
Oral Fixation Vol. 2 is an intelligent, aggressive album that is a worthy counterpart to her acclaimed Vol. 1 (which included the Latin smash hit, 'La Tortura'). It features 11 songs which highlight Shakira's songwriting abilities and lyrical depth, rather than dance music at the nucleus. What is equally impressive is her active participation in both volumes. She produced the entire collection of songs (with Rick Rubin serving as Executive Producer), wrote all the lyrics, and the majority of the music.
'To start seeing people's first reactions, and how people start relating to these songs and appreciating every single piece of work I have done over the past two years, is the best reward an artist can have after so much hard work,' says Shakira. All that hard work has certainly paid off, but even she admits, 'I will not lie to you; it was not a path of roses. It was painful at times to come up with two albums, to write more than 60 songs and to fight my own insecurities and doubts.'
It takes a great deal of patience and determination to release one CD in a year, let alone two featuring one in English and the other in Spanish. 'Every language definitely offers you different opportunities and different resources,' she explains. 'When I express myself in Spanish, I find elements that help me express an idea in perhaps a different way than when I do it in English. There are different aesthetics, but there is a certain style to the way I write my own songs, a particular way of describing feelings and emotions that I have developed over all these years making songs. I have gotten in touch with my own gift – I am sure, 10 years ago, I was not half as good as I can say I am today, and I am still not good enough. There is a long way to go.'
Vol. 2 is the bridge that will link her loyal listeners to her new wave of fans. 'I think that working 12 hours a day in a studio just takes you to that point where you really feel in command of what you do and it has been great. I have been involved with this record by the second and have arranged a lot of what this music is and is today. It's just a very personal album. It feels very representative of me, of where I'm at this very moment in my life.'
The first single, 'Don't Bother,' presents the final chapter of a relationship and the confusion that faces anyone in a break up. It includes the lyric lines, 'For you I'd give up all I own and move to a communist country/If you came with me, of course/And I'd file my nails so they don't hurt you.' She quickly follows with: 'And after all I'm glad I am not your type/I promise you won't see me cry/So don't bother/I'll be fine, I'll be fine.' Shakira sings with such unwavering conviction that the listener is left believing that she will be so much more than that. She adds, 'I think 'Don't Bother' has a lot of pain in it as a song, but also a lot of humor and sarcasm. Yes, it is a way of exorcising all of these feelings, a form of catharsis, getting rid of all of those emotions that torture us women at some point in our lives.'
The album stands on its own merits and requires no need for name-dropping, but most will recognize Carlos Santana's (guitar solo) participation on 'Illegal.' Shakira also co-wrote two songs with the hot writing/producing trio, The Matrix. "How Do You Do" is a bold opening track that features Gregorian chants and an eerie reciting of "The Lord's Prayer" before thrusting the listener into a song similar to Sarah McLachlan's 'Dear God.' It presents bitter questions regarding faith and religion. The lyrics say, 'How many people die and hurt in your name?/Hey does that make you proud, or does it bring you shame?' Shakira affirms, 'I decided in the bridge of the song to include chants from different religions like Islam, Judaism and Christianity. And the three chanters are saying basically the same: they are asking for forgiveness.'
When asked what has been her career highlight to date, Shakira proudly states, 'Oral Fixation Vol. 2. It has been quite a challenge to have two albums that are so different between themselves. These are not homogeneous albums – they are very heterogeneous, you know, very different and every song has a story to tell and a personality and a sonic spirit. It just took a lot of time to get there but I think it has been an interesting process, and that is why I would say it is the highlight of my career.'
Vol. 2 might be the album that takes this international artist into the spotlight of mainstream America. The consistent emotional content throughout the entire CD inarguably makes this one of her best works. Shakira might be fighting off some insecurities and doubts, but it's clear that she is finally growing comfortable with exactly where she is. The release of Vol. 2 is guaranteed to grab a wider audience, and the artistic ambition of the album lays a strong foundation, making Shakira deserving of all the attention.
Kristina Weise is a freelance music/entertainment journalist. She can be contacted at [email protected]