Sarah McLachlan Talks About Her Album Laws Of Illusion, Writing "Loving You Is Easy", And Other Songs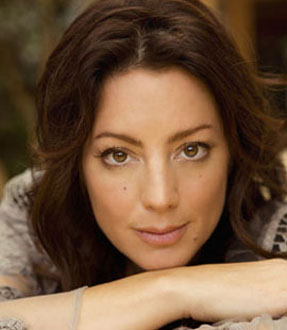 Seven years after releasing Afterglow, her last album of original material, three-time Grammy winner Sarah McLachlan must feel she's in the arms of an "Angel" (her trademark hit from 1999) again as she experiences a dynamic career resurrection this year. In February, the Canadian singer/songwriter performed her song "One Dream" at the Opening Ceremony of the Vancouver Winter Olympics. Then in May, she appeared on Dancing With The Stars and sang "Loving You Is Easy," the first single from her highly-anticipated new album Laws Of Illusion. For many of her fans, however, the biggest news is that on June 27 in Calgary, she is launching Lilith Tour 2010, a revival of the groundbreaking all-female touring festival she co-founded in 1997. Its original three-year run raised over $10 million for women's charities.
Since signing with Arista Records (still her label) nearly 20 years ago, each of McLachlan's studio and live albums has been certified gold, platinum or multi-platinum. While her early recordings Touch (1988) and Solace (1991) were gold sellers, a huge percentage of her total global sales of over 40 million came from her breakthrough album Fumbling Towards Ecstacy and her landmark fifth album, the 10-times platinum Surfacing (1997), which included the Grammy Award winning tracks "Building A Mystery" and the instrumental "Last Dance," as well as 'Angel.' 'Angel' was also featured on the hit soundtrack to the film, City of Angels.
The 1999 Lilith Fair tour gave rise to McLachlan's next album, the live set Mirrorball. Her discography also includes the 2006 holiday set Wintersong, which reached was nominated for both a Grammy (Best Traditional Pop Album) and Juno Award (Pop Album Of The Year). All told, the singer has been nominated for 21 Junos (the Canadian equivalent of the Grammys) and won eight. In 1998, she received the Elizabeth Cady Stanton Visionary Award for advancing the careers of women in music.
The years between Afterglow and Laws of Illusion have been full of emotional upheaval, which has in turn driven McLachlan's songwriting to heartfelt and inspiring new places. She has married, separated and is raising two young daughters. Laws of Illusion conveys the strength of hard-earned independence'the trials of love won, lost and found anew, and the infinite joys of living.
For the singer, this period was a time of profound change and renewed discovery. "I think when you go into a dark place for a while and you come out of it, the lightness you feel is…euphoric," she says. "My marriage collapsed a couple of years ago, and it was a long, dark road…Finally coming through that knowing that life is going to be okay, life will go on, and that there's actually a possibility of love happening again is…just deliriously heady stuff."
Taking her cue from Joni Mitchell, she looks at love "from both sides now." "Loving You Is Easy" is an upbeat, almost jaunty piano-based song, with a musical atmosphere perfectly matched to lyrics that describe the heady thrill of new love: "I'm alive and I'm on fire/Shot like a starburst into the sky…" But for many fans, "Forgiveness" will be the centerpiece of Laws of Illusion. The subtle arrangement builds from a stark, unaccompanied vocal & piano showcase to the layers of near-ambient guitar parts and finally a powerful coda completed by bass and drums. "Forgiveness," she says, "is about the loss of a relationship and drawing a line in the sand, saying: This is not good for me and I can't do it anymore."
Laws of Illusion is produced by Sarah's long-time creative collaborator Pierre Marchand, and together they co-wrote a number of the compositions; they worked on tracks at their respective home studios in Vancouver. The sole outside number, "Bring On The Wonder," was written by English singer/songwriter Susan Enan. (In 2008, Sarah was featured on Susan's recording of this song for the television soundtrack, Bones). "Pierre and I have worked together for over 20 years," McLachlan says. "I co-wrote a lot with him on this record, more so than in the past. It's an intimate thing to write with somebody, to reveal oneself like that. But I feel incredibly comfortable with him. There are no judgments. Pierre really contributed a lot to the lyrics of some of these songs. He could come up with just the right choice of words – simple but meaningful – to fit the story we were trying to tell."
"The album is about loss, illusions, denial…loss," she laughs. "It's about coming to terms with things not working out the way you think they will. It's about how strong and powerful those illusions are, how we build our lives around them, and how when they're taken away or they disintegrate, you're left with an ugly, unpleasant reality. Then you have to pick up the pieces and figure out how to move forward. For me, it's been two years of huge, hard growth and change."
Coupled with the release of Laws of Illusion comes another landmark event in Sarah McLachlan's career: her return to Lilith Fair, the all-female concert tour she founded in 1997 and where once again she'll headline the main stage. The singer came up with the idea of an all-female show in 1996, when she became frustrated with radio stations and promoters that refused to showcase two female artists in a row. Booking a tour for herself and Paula Cole, she called one of the shows "Lilith Fair" (after the medieval Jewish legend that Lilith was Adam's first wife) and invited Lisa Loeb and Michelle McAdorey to participate. Upon its official launch in 1997, Lilith Fair grossed $16 million. Over its original three-year history, the most successful all-female music festival in history attracted over two million fans.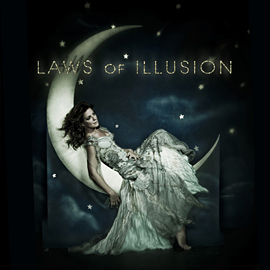 "Being a part of Lilith Fair was inspiring on so many levels," says McLachlan. "Besides discovering new music everyday and sharing the stage with an incredible array of talented women, it was wonderful to see established and new artists alike have the opportunity to play in front of much larger or more diverse audiences than usual. My three partners, my managers, and my agent were all talking about Lilith memories, as we do pretty much every time we get together, and we just became incredibly nostalgic. There's a whole wealth of fantastic new artists out there from a lot of different genres, so we knew we could make it even bigger and better. I could've done Lilith without a new record, but it makes way more sense — and it's way more fun — to have a new record. I can kill two birds with one stone because I only tour during the summer."
The 2010 edition commences runs through August 16 in Dallas. The 35-concert tour features a different lineup in each city. The artists joining McLachlan include Beth Orton, Rihanna, Brandi Carlile, Carly Simon, Cat Power, the Go-Gos, Loretta Lynn, Kelly Clarkson, Jill Scott, Mary J. Blige, Colbie Caillat, Martina McBride, Ingrid Michaelson, Sara Bareilles, Ke$ha, Corinne Bailey Rae, Indigo Girls, Norah Jones and Queen Latifah.
Asked if Lilith's return signals a new era of singer/songwriters after a period of pop chart dominance by boy bands and lighter weight female pop singers, McLachlan says, "Well, it's advanced beyond that. Artists like Colbie, Sara and Ingrid are getting a lot of recognition, but there are a lot of other genres of music that are also getting huge recognition like the country and R&B markets, which have exploded with great female talent. The rock market has also changed a lot over the past 12 years. That's the trouble with the idea that it was a singer/songwriter tour. That was never my intention. Back then we asked female artists from all different genres of music, but whoever said yes was who we had to put onto the bill. The first year, certainly, we got dubbed the 'white chick folk fest.' It was a label that we've been constantly battling and trying to change. We have some really great artists. This summer is gonna be full on and fun!"
Jonathan Widran is a free-lance music/entertainment journalist who contributes regularly to Music Connection, Jazziz and All Music Guide. He can be reached at [email protected]. He is also on Google+