Ryan Tedder Leads His Band OneRepublic, And Writes Hit Songs for Leona Lewis, Beyonce And Kelly Clarkson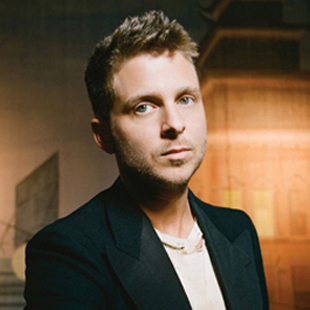 One of the most prolific singer/songwriters and producers of his generation, Ryan Tedder continues to lead a fascinating, multiple Grammy Award-nominated double life in pop music. As frontman for rock band OneRepublic, he recently toured with Rob Thomas and produced Waking Up, their recently released follow-up to their gold-selling 2007 debut Dreaming Out Loud. Much like Diane Warren in the '90s and Kara DioGuardi in this decade, Tedder is also in demand as a writer/producer by today's pop superstars (Beyonce, Leona Lewis, Natasha Bedingfield, Jennifer Lopez, T.I., Pussycat Dolls) and American Idols (Kelly Clarkson, Jordin Sparks, Adam Lambert).
Typifying the success he's had in both arenas these past few years, at the 2009 Grammys Tedder received nominations for OneRepublic's massive hit single "Apologize" (Best Pop Performance By A Duo Or Group With Vocals) as well as a Record Of The Year nod for Leona Lewis' "Bleeding Love," which he co-wrote (with Jesse McCartney) and produced. He struck major category gold this year as well, receiving 2010 Grammy nominations for Record of the Year for Beyonce's Top 5 hit "Halo" (which he co-wrote and produced) and Album Of The Year for his production work on her double platinum album I Am…Sasha Fierce.
"Bleeding Love" was the #1 selling global pop hit of 2008, and Tedder held the #1 and #2 spots for most played songs ever at Top 40 radio with that song and "Apologize," whose success was partially driven by a remix by Timbaland and its inclusion on the mega-producer's debut studio album, Timbaland Presents Shock Value. All told, Tedder's songs have held over 50 #1 chart positions across the globe.
While obviously pleased that his OneRepublic and "diva"-driven songs have reached the hearts and MP3 players of millions of music fans, in other ways, Tedder sees his two-fisted triumphs as a mixed blessing. "I definitely didn't plan things this way, and I didn't want both careers to take off at the same time like they have," he says. "It's always nice to have others wanting to work with me, but sometimes the dual demands on my schedule create an absolute logistical nightmare. I was pursuing the artist and band career long before I pursued writing for others. Coming up as a songwriter, I wanted to emulate artists who wrote their own material, and it never occurred to me that you could be successful even if you didn't write your own songs. When I had my first job in Nashville at 18 working at a management company, I realized that a lot of great singers looked for outside writers for their songs, and that struck me as a viable career path if the band thing didn't pan out."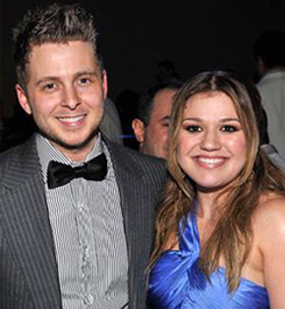 The 30-year-old Tulsa native adds that he had an epiphany around age 15 that songwriting was the key to career longevity and the standard by which a thriving career in the music business could be measured. Developing as a songwriter while studying for his degree at Oral Roberts University (majoring in Public Relations and Advertising) in his hometown, he knew many musicians who started bands that flared up quickly but ultimately went nowhere. Tedder and OneRepublic lead guitarist Zach Filkins—who learned guitar at age seven while living with his parents in Barcelona–met in their senior year in high school in Colorado Springs. They formed a group called This Beautiful Mess and played one talent show, but broke up after a week. Far from the young angst-ridden punks that threw together set lists with three chords and the truth – "We were not the Ramones," Filkins jokes — the would-be OneRepublic founders vowed to spend their time and energy sharpening their skills as musicians and songwriters before they made another leap into band life.
"I knew the typical shelf life of these groups, no matter how many battle of the bands they won," Tedder says. "They might get five good years and then fade away. Because I knew good writing was key, when Zach and I got back together and started what we then called Republic in 2002, we wanted to do things a little differently. A lot of bands just start playing gigs and develop stronger material along the way, but we made sure we had good songs before we could even do a halfway decent gig. Most bands figure out writing on the back end if they figure it out at all. I always wanted to know that as long as I was alive, I could write the kinds of songs that would be hits so I would have that long career."
Recorded in Denver, Waking Up is OneRepublic's most sweeping and cinematic effort to date, with even more strings and movie-like moments, thanks in part to the use of the same children's choir and orchestra used by Batman and Edward Scissorhands composer Danny Elfman (with whom Tedder has shared ideas). In addition to Tedder, Filkins and longtime members Drew Brown (guitar) and Eddie Fisher (drums), OneRepublic recently added co-writer and bass and cello player Brent Kutzle to the mix. "All he listened to before getting into this band was soundtracks," Tedder says. "He can name every score and soundtrack guy from the last 15 years!"
Tedder's lyrics are as honest, raw and confessional as ever. While Dreaming Out Loud was a pure heart-on-his-sleeve confessional, written mostly before his massive songwriting successes (his exact whimsical quote is "I wrote every single bit of that broke as a joke, sleeping on other people's couches"), Waking Up plays not only upon some of those same experiences but also people's reactions to them. To get in the proper creative mindset to write the very personal material for the project, he "divorced Dr. Jekyll from Mr. Hyde and underwent a painstaking process to divide the two sides of my psyche whose creative pools seem divided by a gigantic wall and electric synths."
Because he was so immersed in his work with outside pop superstars between OneRepublic's debut and follow-up albums, the shift was much thornier than Tedder originally thought it would be. "It's critical for the sustainability of any band to be originally creatively different from anything else, and that means I had to stay away from anything that might sound derivative of a song I would write for James Morrison or Nelly Furtado," he says. "So I had to disconnect myself from the 'diva hit' wiring and call upon my biggest asset, which is hyper-objectivity. The writing approach I take for OneRepublic is infinitely harder because these songs have to be personalized, and I write each of them like it's the last one I'll ever be able to put out. I'm able to take creative license and be a little more esoteric than I can be writing straightforward hits for other artists. So I draw on that objectivity to I can hear it as a casual listener might, making sure I'm not hyped up on my own juice. 'Apologize' was such a huge hit that it was like a creature spawning its own ecosystem. The only way I could write new material for the band is to forge a weird sense of detachment from it and shake off any pressure to deliver another hit song on that level."
For Tedder, who counts among his all time favorite songs "Every Little Thing She Does Is Magic" and "Iris," the art of great songwriting boils down to a few key components: "You've got to have an ear for what's in the Top 40. You can't be a musical snob and when a song explodes, you should learn to play it and figure out why. A drummer I know used to figure out the guitar and bassline for every hit song he heard in 15 seconds, and he's now a very successful writer. The biggest, most enduring songs are hits because they're not gimmicks, they're not selling anything that's less than real and they tap into honest human emotion that people can relate to. Our task is to find an emotion and experience about anything that anyone might go through, and find a unique way to express it that transcends anything that's come before. 'Iris' was one of those songs. I bought the single and literally listened to it over and over for five hours. The hair on the back of my neck stood up. Hearing the power of that song was a defining moment in my development as a songwriter. It taught me how to tell a story, write an honest lyric and a heartfelt melody. When all the fads of today come and go, songs that do all of that well will still be around, touching and inspiring the world."
Jonathan Widran is a free-lance music/entertainment journalist who contributes regularly to Music Connection, Jazziz and All Music Guide. He can be reached at [email protected]. He is also on Google+