Interview with Ryan Fitch, Music Producer at Saatchi & Saatchi Advertising Agency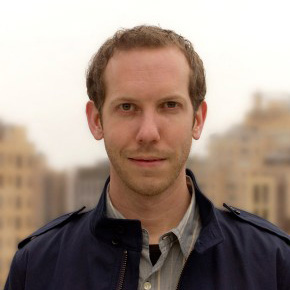 This article first appeared on the Cash For Your Songs website, which is operated by Sherry Orson of MCM Songs USA (a music catalog marketing firm). This interview took place at South By Southwest (2012) during a panel hosted by Orson.
Ryan, what exactly do you do all day? Please describe to us what your day looks like:
It changes everyday. Each commercial needs something different. It could be anything from a well known song to stock music. We do between 5 and 20 different commercials a week. Every day I am chipping away, doing a song search with record labels, production companies or hiring a composer. Technology has made music accessible so I'm not in the studios too much but I am behind speakers.
Who is the person in your company that requests music for a project?
The Creatives: Creative Director, Video Producer, etc. It's their baby. They wrote the script and sold the concept to the client. They have an opinion of what they're looking for. It's their vision and ultimately their ideas where they want it to go. Initially it's the Creative Director with the client on board that makes the music decision.
How do you go about finding music for a project?
I'm organized with hard drives filled with projects. I have music organized where I can find what I need. I have everything tagged for easy search. For example, 'upbeat, anthemic type track'. I review stuff I've worked on already and there's iTunes to assist my search. The Metadata needs to be just right. I reach out to trusted peers and resources and they shoot me ideas. I will add to the metadata so that it works for me and there are no errors. I tag with a couple of key words that are catch words that can help me identify the track. I put the words in the comments section.
What are the amounts for a licensing fee? Can you give us figures?
It's such a broad range. I've seen us pay no money at all to 1.5 million for a song.
What are the type of emails that get your attention?
Short and sweet emails. Not more that one minute worth of information. You only get one time to make a first impression. It must be quality.
Do you have any suggestions for an effective artist email campaign?
I'm always interested and love hearing new music. The presentation must be clear ' style, genre, downloads, stream or YouTube link. If you are updating me I am open and it would be helpful to see a YouTube link of your current placements or work.
Can you give us some advice on how to make relationships with Music Supervisors?
Research what the supervisor is working on. For Example, you can see if you do research that I work with quirky, lite, indie rock for Yoplait. Check out the Yoplait spot and you can hear their brand identity. All brands have a sound of their brand identity. JC Penney, Miller Beer, etc. Understand their direction.
When can a songwriter expect to receive a check from Saatchi & Saatchi? Is it in 30 days?
It depends on the client and when we get the check to turn it around to the artist/songwriter. GM pays in 40 days, P&G 50 days but generally I would say 6 to 8 weeks.
You've been with Saatchi & Saatchi for a long time. What do you contribute to your success?
Being laid back and a team player. It's subjective what I think and it has to be their decision to approve the project before it goes final. I don't think I could last if I was forcing my song ideas. It's all about being a team player and presenting nothing but great music.
Thanks, Ryan. This information is super helpful in presenting focused ideas that are a sure fit for your projects.