Songwriter Kenny Nolan Talks About Writing "Lady Marmalade," "My Eyes Adored You" And Other Hits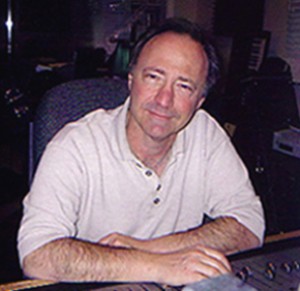 Kenny Nolan has had a very successful career spanning three decades, as a songwriter and writer/artist who has created hits in many genres. Nolan, who lives in Calabasas, CA (near Los Angeles), has enjoyed hit success in the pop, R&B, country, disco and AC fields. Among his biggest hits are: 'Lady Marmalade' (originally a #1 hit by LaBelle, then recently a #1 worldwide cover hit by Christina, Mya, Pink & Lil' Kim for the Moulin Rouge soundtrack); 'My Eyes Adored You' (#1 for Frankie Valli); 'Masterpiece' (#1 for Atlantic Starr), 'Get Dancing' (Disco Tex); and 'Penny For Your Thoughts' (Tavares).
Nolan has also written two major hits and released them as a solo artist, which led to his winning the Billboard magazine Pop New Vocalist Award in 1977. His 'I Like Dreaming' reached #3 on the Billboard singles chart in 1976, and stayed in the Top 40 for a 20-week run. His second hit was 'Love's Grown Deep,' which reached the Top 20 the following year. In addition, Nolan has written such hits as: 'Shoot 'Em Up Movies' (the Deele featuring Babyface); 'Swing Your Daddy' (Jimmy Gilstrap); 'But Love Me' (Janie Fricke); 'Ride A Wild Horse'(Dee Clark); 'Hey There Little Firefly' (Firefly); 'Lonely Together' (Barry Manilow); 'Bullseye' (Lakeside), 'Take Your Mama For A Ride' (Lulu), 'Highwire' and 'Dial L For The Love Squad' (Linda Carr & the Love Squad), . Nolan has also had about 15 Top 10 hits in Europe.
Nolan was in touch with his musical talent at a young age. 'At 13, my parents took me to USC, where I auditioned on accordion for the dean of music,' he recalled.  'I played my own compositions. [They were] melodies.  He gave me a scholarship to USC at 13 for music.'
But going to school in downtown L.A. before being old enough to drive proved too challenging for Nolan, who subsequently dropped out.  He picked up the piano at age 15 and at 17, his piano compositions won him another music scholarship, this time to Chiounard.  Nolan says he was only at the school for a little while, but by that time he was writing his own songs.
The next step in Nolan's career happened when Mike Curb, at that time the president of MGM, heard him and signed him to a writer & artist's deal at MGM. 'I was happy to start making money in the music business,' Nolan said.  'I had a Grass Roots hit in Europe, a cut with the Osmond Bros., and a Dobie Gray record.  I was doing well.'
Nolan says his breakthrough came in 1975, when he wrote 'Get Dancing' by Disco Tex.  Next came a No. 1 hit with LaBelle on 'Lady Marmalade,' Frankie Valli's 'My Eyes Adored You,' and Jimmy Gilstrap's 'Swing Your Daddy.'  For Nolan, 1975 was a tremendous year, having these four hits in the Top 10.  'That's when it all changed around for me,' he said. 'I produced a number of acts, was producing and writing.'
In 1976, he signed an artist's contract with 20th Century Fox Records.  In 1977, he came out with 'I Like Dreaming.'  In the same year, he beat out Andy Gibb of the Bee Gees to take home the Billboard Award for Pop New Vocalist.  'Love's Grown Deep' was No. 2 on the AC chart and in the Top 20 on the pop chart.  The song has been recorded by Shalamar and other artists.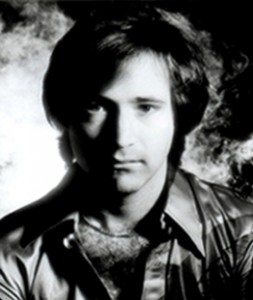 Because he didn't like constantly flying to do press and promotion, Nolan spent only a year as an artist.  Despite a No. 1 record with 'I Like Dreaming,' and a gold album, he only wrote four or five songs in that year.  He said to himself, 'you hate flying; you're not writing songs.'  The decision to concentrate more on writing and producing than on being an artist was an easy one.
Back to work on what he loves most, he wrote and produced 'Penny For Your Thoughts' for Tavares in 1982.  Next came Janie Fricke's 'But Love Me,' and 'Shoot 'Em Up Movies' for the Deele (featuring Babyface).  Finally, Nolan penned his favorite of all his songs, 'Masterpiece,' which gave Atlantic Starr not only a No. 1 record, but their only gold single.
The song also provided a wonderful moment for Nolan's family when 'Masterpiece' was either No. 1 or 2 in the nation.  'At my daughter's thirteenth birthday, they performed it live for her at her party.  People went nuts!' he says.
His most famous hit was 'Lady Marmalade,' originally performed by LaBelle, then covered in 1998 by All Saints in Europe, and finally by Christina Aguilera, 'Lil Kim, Pink, and Mya for the Moulin Rouge soundtrack.
He said, 'Labelle's version is the classic (which went to #1). The Moulin Rouge version was so big, it was #1 for 10 weeks, which is unusual for an uptempo song.  It also became an international hit, reaching #1 in 25-30 countries.'
Today, Nolan writes five to seven songs a week.  'I really write from titles.  A title will come into my head and will just motivate me.  I'll sit down at the piano or on guitar and in a matter of two minutes I'm singing a melody and elaborating on the theme or title.  The melody just comes through me; I don't know how.  For 'My Eyes Adored You,' the original title was 'Blue Eyes in Georgia.'  I accidentally said 'my eyes adored you.'  I've worked at it (songwriting) so long I can make a title into something tangible, which is a fun process.  I collaborate with producers, artists and select writers.  I always start with the lyrical concept, not the melody.'
Currently, Nolan is working on a young Asian group called 'At Last' that won the KIIS-FM contest in Los Angeles.  He's also working on a couple other projects.  Look for some of his pop songs to be covered by country artists.  He's got a Nashville promoter for his songs, which have had lots of interest from country artists.  There has always been steady interest in Nolan's songs from artists in many genres. But the huge success of 'Lady Marmalade' (from Moulin Rouge) has created even greater awareness of his hit catalog.
Nolan says up-and-coming songwriters 'have to have a true, unstoppable passion.  They have to be able to taste it and want it.  Monetary success follows creative success.  I did it for the love of music, not fame.  You have to have a passion for it.  Have a plan that you can do this.  Have patience.  It took four or five years (for me).  When I was 18, to be signed by MGM was amazing.  Earning a living at 18 was extraordinary.  You need a stick-to-it type of attitude.  It's all about the song.'
Nolan says the need to write is what motivates him.  'I'm always onto the next song. I'm just as passionate and excited about writing new songs, as I was when I began.'
Heather Larson is a freelance music/entertainment journalist. Larson can be contacted at [email protected]