Noel Zancanella Teams With Ryan Tedder To Create Hits for OneRepublic, Maroon 5, B.O.B.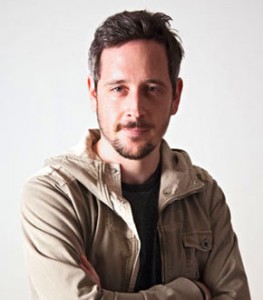 Since signing in 2009 with Patriot Games Publishing, the company founded by Ryan Tedder, Noel Zancanella has become the OneRepublic frontman's right hand man in the studio, co-writing and co-producing tracks for Tedder's band and many of the superstar artists Tedder has worked with. Since joining forces in the studio on the OneRepublic track "Good Life"—the third single from Waking Up, which reached #8 on the Billboard Hot 100 and sold 3.5 million units—Zancanella has worked with Tedder on hits by Maroon 5 ("Lucky Strike"), B.O.B. ("So Good"), Demi Lovato ("Who's That Boy"), Gym Class Heroes ("The Fighter"), Leona Lewis ("Glassheart"), Javier Colon, Nick Carter and others. Most recently, Zancanella co-wrote "Feel Again," the first single from OneRepublic's new album, Native.
Zancanella first met Tedder in the mid-2000s when the frontman was working with Timbaland on OneRepublic's gold-selling debut album at the Village Studios in Los Angeles, where Zancanella had worked his way up from runner to assistant engineer to engineer. Zancanella and Tedder hit it off, but this was long before "Apologize" put Tedder and his group on the map and Zancanella was working with superstar artists and producers at the facility. The Village Recorders' legendary clientele includes Bob Dylan, the Doors, Fleetwood Mac, the Smashing Pumpkins and Aerosmith). Zancanella was most excited in those days about the opportunity to work with T-Bone Burnett and the Avila Brothers (Usher, Janet Jackson).
Though he brought this extensive history as a recording engineer and several earlier independent hip-hop recordings to the mix, Zancanella describes his co-write on his breakthrough hit "Good Life" as accidental. "While I loved my steady gig at The Village," he says, "I later quit to focus more on producing hip-hop, and I started working on tracks that I would pitch to artists like Common. I'd been dividing my time between Denver and L.A. and ran into Ryan again in June 2009 at a coffee shop in Denver, where he and the OneRepublic guys were putting the finishing touches on their second album. They were recording in this huge house they rented and he told me that one of their engineers was leaving a week early. So I came in at the 11th hour to edit and do some engineering. I didn't know OneRepublic when we started working together. It was two weeks before they had to turn in the record and we wrote 'Good Life.' That was my jump start."
Tedder's production schedule was exploding and while Zancanella amassed his share of co-writes, he began working as an engineer and/or producer for other Tedder projects with artists like Gavin DeGraw (Sweeter), Natasha Bedingfield (Strip Me) and Jennifer Hudson (I Remember Me). As pop was becoming more dance-oriented, Zancanella's hip-hop pedigree became more in demand. "Good drum programming defines pop music," he says. "I can tell what year or even in what season a track was recorded just by its drum programming."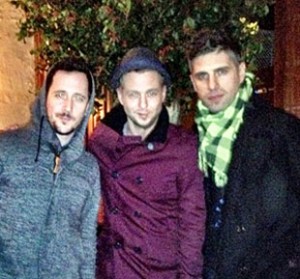 Initially, he provided beats and tracks, but through his time with Tedder and his associates (which he likens to a "camp"), he has emerged as an accomplished lyric and melody writer. Along the way, he has rediscovered elements of his formative musical years when he played bass and drums before picking up an MPC drum machine and immersing himself in hip-hop.
"In the beginning, it was all about hiring me on to help with the production," says Zancanella, whose father was a jazz trumpeter in the Navy. "My contribution on 'Good Life' was the track and synth drums while Ryan and Brent (Kutzle, OneRepublic's classically-trained bassist and cellist) played guitar. It freaked me out at first because all of a sudden I was in a room with these monster musicians. I knew that to keep up I had to get my chops back up on the guitar and keys—and eventually I was coming up with 'starts,' slugging things out on the guitar and coming up with cool progressions at the same time I was created tracks.
"Hip-hop is such a vibe-based music," he adds. "I really learned about music theory and how to write songs from the OneRepublic guys. Ryan is a wicked topliner and a great idea guy and though we do a lot of digital sharing because we're sometimes based in different places, I have gotten to spend a lot of time with him. Sometimes I feel like a fly on the wall, observing how he approaches writing sessions. As a writer/producer, I feel like I'm finally bringing everything together, drawing from my groove oriented foundation and incorporating the pop/rock I've been doing these past few years."
One of the things that has surprised Zancanella most is the fact that up to 60% of the songs he and Tedder write for a specific artist are rejected and ultimately find a more appropriate home with another artist. But he says it's still a trip to have the opportunity to get in a room with people he never thought he would have an opportunity to work with—among them Adam Levine and Max Martin. He draws inspiration from each of these collaborations to forge his own identity as a songwriter and producer.
"When an artist gets into a room with me, I want to help them write something amazing and unique," Zancanella says. "Something that is honest and resonates with people. Writing with artists is such a personal thing. I bring a vibe to the sessions. Sometimes I'll light candles; whatever it takes to make the artists comfortable. I'm based pretty much fulltime in LA now but when I'm working in Ryan's quaint and rustic setting in Colorado, the vibe is interesting. In L.A., everyone is thinking about what they're doing that night, so they can be distracted. Denver is great because you really have the artist's attention. When we bring them out here, we really build relationships. They're stuck with us."
Jonathan Widran is a free-lance music/entertainment journalist who contributes regularly to Music Connection, Jazziz and All Music Guide. He can be reached at [email protected]. He is also on Google+