Blues Legend Delbert McClinton Talks About His Album, Cost Of Living, And Writing His Songs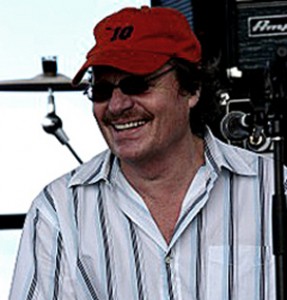 The Blues have been good to Delbert McClinton. At some of the worst times in his life ' heartbroken or just plain broke ' the dispirited McClinton has managed to make some of the best moves of his long-lived and impressive career.
In 1971, just minutes after being left by the only woman who ever broke his heart, McClinton picked up a guitar looking for a way to purge his pain and disappointment. Sitting on a mattress on the floor of his cramped, two-room apartment in Venice, California, he wrote a song about his feelings. Years later, Emmy Lou Harris' recording of the lonesome lament, 'Two More Bottles of Wine,' became McClinton's first #1 country hit.
In 1989, after taking some bad advice from a financial planner, McClinton found himself with a $250,000 tax bill. Forced to sell his Texas home to pay off the debt, the discouraged McClinton packed up his belongings and moved to Nashville, where he had friends in the music business. In his words, 'It was the best thing I ever did. That's when my songwriting really started to blossom.'
Proof of those words can be found on McClinton's solid new CD on New West Records, Cost Of Living. McClinton had a hand in writing 12 of the 13 songs on the disc, several with Gary Nicholson, who co-produced the album. Nicholson is a veteran Nashville writer, and one of the friends who helped McClinton pinpoint Music City as a good place for a fellow transplanted Texan to put down roots.
'Gary was in my band back in the 70s for a while,' says McClinton. 'He moved to Nashville several years before I did and when I'd come through town we'd always get together. When I moved he was the first guy I called. We started writing together and found out that we do really well co-writing. That's bloomed for 16 years now.'
One of the fruits of that growth was the song 'Squeeze Me In,' recorded by country superstars Garth Brooks and Trisha Yearwood and nominated for a Grammy for Best Country Duet in 2002. And though Nashville has, indeed, proved fertile ground for McClinton's creativity, his budding talents were undoubtedly nourished early on by Texas roots that tapped into a wellspring of musical diversity unlike any found elsewhere.
McClinton, a Texas native, began his professional career playing harmonica in the honkytonks and blues bars along Fort Worth's Jonesboro Highway. His band, the Straightjackets, backed such legendary blues singers as Howlin' Wolf and Bobby Blue Bland. And while he's often called a blues singer himself, a label reinforced by his 2001 Grammy-win for Best Contemporary Blues Album, his talent as a writer and performer is hardly limited to that musical tradition. In fact, it's as diverse as the Lone Star State's vast and varied musical landscape, spanning and combining such other styles as country, R&B, rock and pop.
'I have no idea why Texas has so much music,' says McClinton. 'I used to have this book by John and Alan Lomax, called Folk Songs of North America. I just loved that book. In the front there was a map of the United States and it shows where the different musical influences ' European and African ' entered the country and then spread to. The largest part of them came together all across Texas. The map was color-coded and Texas had the most colors coming together.'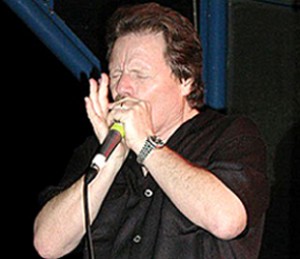 But it's not just their Texas-bred backgrounds that make McClinton and Nicholson such compatible co-writers. Collaborators need to have more in common than geography.
'I think a lot of it is chemistry, too. When you meet somebody you kind of know what kind of card to send them,' says McClinton with a smile, explaining that he prefers collaborating with writers he knows well and considers friends.
McClinton, who admits he didn't start writing on a regular basis until he was in his 40s, now takes a disciplined approach to the craft, writing every day from 7:00 in the morning 'when the juices are really flowing' until 11:00 a.m. When co-writing, he often begins by showing his collaborator something he's started alone.
'That's the way a lot of the songs Gary and I write get started,' he says. 'Sometimes we begin with something he's got going. It works both ways. Then sometimes we sit there and look at each other over a couple of guitars and just noodle around until something starts happening, or until we can't noodle anymore and we go to lunch.'
For McClinton, noodling around is a necessary element of the creative process, one that allows the song to have a hand in writing itself.
'The best way for me to get something rolling,' he says, 'is not to just sit there trying to think, but to keep playing the song up to that point (of completion) and just see if something comes out. It usually does and it usually comes out perfect or near right. It comes from just singing and playing it again and again. You let the emotion of it start rolling and it starts pulling stuff in and putting itself together. The inspiration kind of grows it.'
But McClinton is quick to admit his writing method isn't always as easy as he makes it sound.
'It doesn't always happen,' he says. 'I can't sit here and say I'm inspired all the time. I've spent days digging ditches with a spoon with a couple of guys until you finally just say, 'Man, let's give this up' because you get overwhelmed with going nowhere.'
Recently, McClinton has felt inspired, he says, in Mexico, where he purchased a second home a couple years ago. Now, he and a few songwriting friends travel there annually for a week-long rendezvous with the muse. Several of the songs on Cost Of Living, in fact, were written south of the border with collaborators Nicholson, Al Anderson, Tom Hambridge and Bob Dipiero.
Soon, McClinton will begin touring to promote his CD, his 18th such project in a recording career spanning four decades. But rather than making him road weary, his years of performing live have only made that aspect of his career more appealing.
'Singing live is great,' he says. 'It's what I do best. That's mainly who I am ' somebody who likes to sing in front of a band. I love getting to go out there and explode on stage. It's a thing that just builds inside you. It's like time stands still. It's the biggest thrill for me.'
That hasn't always been the case. Anyone who's ever seen McClinton's dynamic stage show may find it difficult to believe he was a painfully shy youth, a poor student with low self-esteem and an outsider at school, unable to sing the songs he was writing for anyone to hear, especially girls.
'It scared me to death,' he says. 'I was writing these songs that I wanted to sing to people but I was so afraid to sing with just a guitar. I'm not much of a guitar player; I just use the pull and jerk method. But I realized that it was something I had to get a handle on so I did.'
Facing his fear had positive results, says McClinton, in more ways than he'd imagined. It not only improved his self-image but his songwriting abilities as well.
'By overcoming those things it somehow made the songwriting process a more identifiable process than I had experienced earlier,' he says. 'The inspiration has flourished. I guess by being able to look somebody in the eye and sing a song you drop a lot of other baggage, too.'
And, so far, says McClinton, the process continues to improve.
'If you have the inspiration you have to do it,' he says. 'I continue to have the inspiration and it seems to be growing. I'm enjoying it a great deal.'
Hit songwriter Jeff Crossan is a recipient of the BMI Million Air Award for one million broadcast performances of a single song. Crossan, who is based in Nashville, is also a freelance journalist and cartoonist. He can be contacted at: [email protected]