Making Sure You're In The Clear (How To Clear Covers and Samples)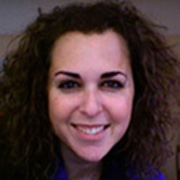 With artists doing more self-releases and taking on the role of label, manager and publisher, a lot can slip through the cracks. Usually, the first thing to get put off is the clearing of mechanical rights on covers, interpolations found in covers, or samples in songs as most artists tend to be creative minded as opposed to business minded.
And it doesn't help that the licensing process isn't centralized. Often, songs have multiple writers and thus multiple publishers; to make matters even more complicated, some of them will be represented by the Harry Fox Agency and some of them won't. Certain songwriters notoriously refuse to be represented by Harry Fox ' Billy Idol, for example. This means that a bit of extra legwork is needed, as well as reaching out to individual publishers. Many times you'll have to go to the publishers individually to clear the portion of the song not represented by Harry Fox ' it varies on a case by case basis.
There are also problems that can arise even in seemingly straightforward covers ' songs can contain interpolations (essentially, incorporations, usually altered) of other songs, which musicians may not even be aware of (for example, one of the more popular versions of 'Sing, Sing, Sing,' which we mention below, contained an interpolation of a song entitled 'Christopher Columbus' by Leon Brown Barry and Andy Razaf).
Perhaps even more confusing (and most avoided) is the clearing of samples. There are several myths about samples, all of which are untrue, that tend to circulate in musicians' circles ' that a sample less than a certain amount of time doesn't have to be cleared, or if it's less than a certain amount of bars, the artist is excused from clearance. None of this is true. A sample is a sample. And in addition to publishing rights, master rights need to be cleared with the appropriate label, a business which is usually ignored entirely, especially in hip hop and electronica. Incidentally, this is a big inhibitor when it comes to licensing hip hop and electronic masters and can drive music supervisors to libraries to libraries to avoid landmines.
Though it is required by law to get mechanical licenses and the applicable master license cleared, I'd like to stress that I am encouraging you to clear these rights so as to give you an advantage over those artists who don't have their business together, and to avoid missing potential opportunities, rather than as a scare tactic outlining the legal ramifications (which are minimal). A few months ago, however we came across a very near miss that should act as a wake up call to independent artists and what they put on their albums.
One of our clients, Macy's, is a big fan of using updated covers of well-known songs for their spots, and most recently, all of the spots were awarded to covers by unsigned, independent artists. For their Veteran's Day campaign, they asked for a cover of the Louis Prima original 'Sing, Sing, Sing.' After listening to hundreds of versions, we sent Macy's roughly twenty versions. The one they ultimately chose was a fun, modern reworking by a great unsigned band who we'll call the 'Cat's Meow' (to protect the guilty party).
We went about requesting quotes, starting with the master ' that was no problem, the band owns the recording. The problem came when we went to the publishers.
'The who?' they publisher asked me quizzically when I followed up on their quote. 'We don't have any record of this master in our system.' As it turned out, the Cat's Meow hadn't gotten a mechanical license. Not only did the publisher not have any record of the master, but they refused to quote a master use fee until the mechanical rights had been cleared.
And I don't blame the Cat's Meow for neglecting this ' Harry Fox is not an easy website to navigate, especially if you don't have music industry experience. The lack of a mechanical license caused a hold up in the project that endangered Macy's using the track.
The happy ending to this story is that the Cat's Meow did indeed get their song into a Macy's commercial. But the advertising world (and film and TV for that matter), is incredibly fast paced and not always forgiving. Had the deadline been any earlier, the spot could easily have been awarded to someone else with their paperwork in order, which doubtlessly happens all the time.
So a word of warning ' unsexy as it may be, paperwork is completely necessary in the music industry, despite seeming counterintuitive to anyone remotely artistic.
In addition to missing potential opportunities (and the fact that it's the law), there are several other things you should know about getting your paperwork sorted and just how to do it:
Some music selling platforms are getting pressure from publishers to have mechanical licenses in place. As the music industry wanes, publishers will eventually require it to be a condition of these platforms to show evidence of licenses.
Everyone wants the most exposure for their work. Be aware that the more exposure you get the more open you are to being caught by the publishers.
Note that if you go through Harry Fox's online licensing with Songfile, you cannot request reduced rates, which come in handy if you're moving a large amount of units (or digital singles). This is, however, something that can be done with a paper Harry Fox license, or by going directly to the publishers.
If it all seems daunting to you (which it can), be aware that you can always go to a clearance company like ourselves to assure that you have all licenses completed and your paperwork in order so that when an opportunity does arise, you are ready. The process can take up to four weeks, so it's always a good idea to sort out mechanical rights long before you release your record or start pitching your music.
---
Maya Halfon is a music supervisor at Michael Welsh Productions in Los Angeles, which specializes in music for advertising. In addition to music selection, the company also administers any music, image, or film rights clearances necessary, as well as producer deals, or any other right that can come up when music and brands intersect. Michael Welsh, the CEO of the company, has a background as a composer for film, television and advertising, and worked as a music supervisor at the major studios. Michael Welsh Productions handled all music supervision and rights clearances for Gap brands international television campaigns. Currently, their clients include Macy's, Chico's, Nike, Nokia, HSN and Chivas Regal. For more information, please feel free to contact Maya Halfon at [email protected] or 626-796-7821.