Matthew Gerrard Writes & Produces Hits For Kelly Clarkson, High School Musical Soundtrack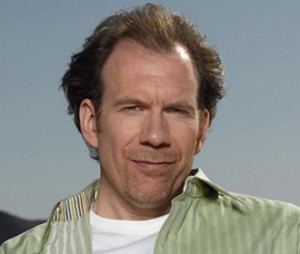 Los Angeles-based Matthew Gerrard has been one of the most in-demand, pop writer/producers for the past decade. He co-wrote the Kelly Clarkson smash 'Breakaway,' and he has also had hits with Hilary Duff ('I Can't Wait' and 'Why Not'), Jesse McCartney ('She's No You'), Eden's Crush ('Get Over Yourself') and Nick Carter ('Help Me').
But it's been during the past year that Gerrard has enjoyed even greater success, co-writing & producing three songs on the multi-platinum High School Musical soundtrack album, including the hits 'We're All In This Together' and 'Start Of Something New.' In addition, he wrote & produced many cuts for other hit soundtracks such as the multi-platinum Hannah Montana album (including the theme song of the TV series) and six songs on the platinum Cheetah Girls 2 CD (including the single 'The Party's Just Begun'), plus songs for the and Jump In soundtrack (including the singles 'It's My Turn Now' sung by Keke Palmer and 'Push It To The Limit' sung by Corbin Bleu).
Gerrard is an excellent example of the modern-day writer/producer, who can play every instrument, and produce state-of-the-art tracks in his studio. Many artists come to his studio to record and/or collaborate, including Lindsay Lohan, Avril Lavigne, Plain White T's, Jon McLaughlin, Jessica Simpson, Australian star Delta Goodrem, Steve Harwell (of Smashmouth), Chris Botti, Ross Copperman and Kimberley Locke. He also collaborates regularly with hit writers Bridget Benenate (who co-wrote Breakaway and JoJo's "The High Road" with Gerrard) and Robbie Nevil.
Born and raised in Toronto, Canada, Gerrard learned to play piano and bass guitar at a young age. He started playing in a band at age 12, and soon after was writing songs for the band. By 18, he became a professional bass player, doing sessions and jingles. Gerrard also was in a band called Regatta, which signed with BMG Canada, and had a hit called 'Wherever You Run.'
By 1989, Gerrard was already a successful writer/producer, who had his own studio in Toronto. 'I was doing projects in every imaginable style, from dance mixes, rock, pop, country and swing,' recalled Gerrard. 'I produced a lot of independent bands. I just loved being in the studio – producing, playing, and writing songs.'
After a decade of work in Canada, Gerrard moved to Los Angeles in 1999. 'When I came to LA, I found out I could make a living doing any number of music things,' said Gerrard. 'A few people asked me to produce their demos. Then they would ask me to write with them. I began writing with Michelle Vice, and our first cut was the hit 'Get Over Yourself' for Eden's Crush (for the Popstars TV show). Things started to progress from there.'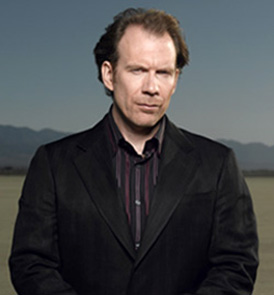 Gerrard & Vice also wrote 'Help Me,' which was a Top 40 hit for Nick Carter. Gerrard then began working with several artists on Hollywood & Walt Disney Records. He co-wrote & produced the key, early singles for Hilary Duff, 'I Can't Wait' and 'Why Not.' Gerrard has done six songs with Duff, including 'What Christmas Should Be' (from the Cheaper By The Dozen soundtrack). In addition, his success with Duff led to him producing seven cuts with Jesse McCartney.
Probably Gerrard's biggest hit to date is 'Breakaway,' the worldwide smash which he co-wrote for Kelly Clarkson. 'The song was originally written for Avril (Lavigne), it was inspired by her life,' said Gerrard. 'As it turned out, it wasn't quite right for Avril's album, so we pitched it to Kelly Clarkson. It all worked out great. Kelly sounds great singing it, and it was a big hit for us.' 'Breakaway' was also featured on the Princess Diaries 2 soundtrack.
High School Musical and Soundtrack Hits
In the past year, Gerrard's career has reached a new peak via his success with High School Musical and other hit soundtracks. Gerrard recalled how he got involved with High School Musical: 'Steve Vincent (Head Of Music at the Disney Channel) called me about this project. The concept was to create a very contemporary musical which would feature modern pop music. Steve asked me to write the big opening and closing numbers. I then brought in Robbie Nevil to co-write these songs.'
'Everything kind of clicked on this project,' said Gerrard. 'I had a feeling it was going to be special. 'Start Of Something New' was the opening song (sung by cast stars Vanessa Hudgens & Zac Efron) and the closer was 'We're All In This Together' (sung by the ensemble cast). The third song that Robbie and I wrote was 'I Can't Take My Eyes Off Of You."
Following High School Musical, Gerrard worked on creating the songs for Hannah Montana. 'Steve Vincent and Gary Marsh (President of Entertainment, Disney Channel) told me they had a new show they were developing called Hannah Montana. It seemed to have all the ingredients to be a hit music-based show. I met and liked Miley Cyrus (who plays Hannah) and with Jay Landers executive producing, we came up with a style that would work stylistically for her and the show and have a unique sound. I ended up writing six songs for the soundtrack, including 'Best Of Both Worlds,' which is the show's theme song.' Gerrard also worked with Steve Vincent on other hit Disney projects, The Cheetah Girls 2 soundtrack and Jump In.
Other soundtrack credits include songs for Bridge To Teribithia, Cursed, The Pacifier, The Santa Clause 2, Cheaper By The Dozen and Princess Diaries 1 and 2.
In addition to these projects, Gerrard has accumulated many other song credits. He co-wrote & co-produced the title cut of JoJo's new hit album, The High Road. He has also written songs with, or for such artists as Melissa Etheridge, Smashmouth, Plain White T's, Jon McLaughlin, Jessica Simpson , Ross Copperman, Vanessa Hudgens, Kimberley Locke, Natalie Grant, Hayden Panatierre, Corbin Bleu, Jeannie Ortega, Delta Goodrem, Jaci Velasquez, Latoya London, Gia, Chris Botti, Raven Symone, Jordan McCoy and Lindsay Lohan. To top it off, Gerrard has written several songs for The Bratz TV show (including the theme), plus the theme song for Disneyland Hong Kong.
Besides writing & producing established or signed artists, Gerrard is also looking to develop new artists. 'I would love to find a terrific pop artist to develop,' he said. 'And I would love to find and work with a great rock band, that could be the next Led Zeppelin or AC/DC.'
Gerrard is certainly very busy with all these projects, but he's also having a great time. 'I think the secret of success is, you have to enjoy what you do,' explained Gerrard. 'It's hard work, but if you're having fun 90% of the time versus 10% not having fun, that's a good ratio. If you're not enjoying it, you probably won't make it.'
Dale Kawashima is on Google+