Mary Chapin Carpenter Talks About Her Album Sometimes Just The Sky, And Her Classic Albums And Songs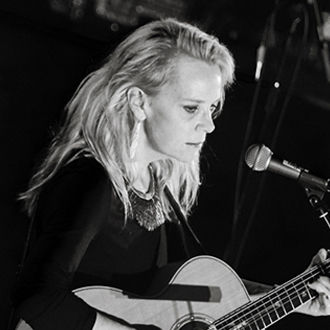 Mary Chapin Carpenter is a renowned singer/songwriter who has enjoyed both critical acclaim and popular success. She's a five-time Grammy Award winner, for Best Country Album (Stones in the Road in 1995) and winning four times for Best Country Female Vocal Performance. She's also won multiple awards from the Country Music Association (CMA), Academy of Country Music (ACM) and Americana Honors & Music Awards.
Carpenter has just released her latest album, which is called Sometimes Just The Sky (on Lambent Light Records). The album contains new recordings of 12 songs she has previously released over her 30-year career, plus a new song (the title cut, "Sometimes Just The Sky"). Interestingly, Carpenter selected one song from each of her studio albums, to record for this new album. Someitmes Just The Sky was recorded in England with top record producer Ethan Johns, who has worked with Paul McCartney, Kings of Leon and Ryan Adams.
SPECIAL FEATURE: STREAMING AUDIO

Here's an excerpt of our interview with Mary Chapin Carpenter, who tells a fascinating story about her best-selling album, Come On Come On.
We are pleased to do this new Q&A interview with Mary Chapin Carpenter. But before we get started, here's a summary of her albums and hit songs.
Carpenter achieved her greatest success in the 1990s, when most of her albums were certified multi-platinum, platinum or gold. Her best-selling album is Come On Come On (from 1992), which went quadruple platinum. Her other top-selling albums were Stones in the Road (1994, double platinum), Shooting Straight in the Dark (1990, platinum), State of the Heart (1989, gold) and A Place in the World (1996, gold). In her career, she has sold over 14 million records.
In addition, Carpenter has had several Top 10 country hit singles, including "Passionate Kisses" (written by Lucinda Williams), "Never Had It So Good," "Down ar the Twist and Shout," "I Feel Lucky," "He Thinks He'll Keep Her," "I Take My Chances," "Shut Up and Kiss Me" and "Tender When I Want To Be."
Notably, Carpenter was inducted into the Nashville Songwriters Hall of Fame in 2012, and her songs have also been recorded by Wynonna Judd (the country hit "Girls With Guitars"), Joan Baez, Cyndi Lauper, Trisha Yearwood, Terri Clark and Tony Rice.
Here is our interview with Mary Chapin Carpenter. She talks about her new album, her songwriting, and about some of her classic albums.
DK: Is your new album a compilation of new recordings of your earlier songs, one song from each of your albums?
Mary Chapin Carpenter: Yes, that's exactly right. Plus one new song (the title cut "Sometimes Just The Sky").
DK: How did you decide to record this album?
Carpenter: Well, we came up with the idea for the album last year. We wanted to do something to acknowledge the 30 years that had gone by since I'd started making records. The idea to re-record one song from every album was really appealing. And to work with (producer) Ethan Johns, who is amazing, and go over to England and immerse ourselves in this wonderful place: the Real World Studios (owned by Peter Gabriel). It felt like a real privilege to be able to just revisit something, and have no sort of previous notions about it. The musicians made a point of not listening to the original versions. And it just felt wonderful.

Here's the audio of Mary Chapin Carpenter's song, "This Shirt."
We originally thought that the album would come out last year in the midst of my touring. But after the first week of recording, we started to feel that it had more going for it than we expected it to. It just seemed to be a whole new record and have its own life. So we decided to wait and set it up as a new record, and give it the promotion opportunities that any new record would have, and release it that way. And it does feel like something brand new to me.
DK: How did you select just one song from each of your earlier albums?
Carpenter: The hardest part was picking the song from each album, although I did have a certain criteria for that. One, was that I didn't want to revisit anything that I'd already re-recorded. So the songs that I recorded for an orchestral record (Songs from the Movie in 2014) were no longer in the running. And I didn't want to do the songs that had been radio hits—I didn't feel like they were the things I was interested in revisiting. So I dove down deeper into my catalog, and I loved that. When I listen to this record now, the songs feel like they all connect to one another in an organic way, even though they come from all different years and lives.
DK: I read that your new song "Sometimes Just The Sky," was inspired by something Patti Smith said. Is that right?
Carpenter: That's right. [Patti Smith] was being interviewed, and it was this beautiful interview that I read. She was talking about how as an artist, or as a writer or poet, she said that you can put your entire heart and soul into something. But then if [the album] sells just 30 copies and you feel defeated, or you feel like it's not worth doing. In the interview, she says that life is hard that way, and it's going to take you down and you're going to feel broken at times. But there are so many things that you can see or experience that make life worth living. She said, "Sometimes just the sky," and the phrase just spoke to me. So that's where it came from.
DK: On your new album, are there certain songs that are your favorites?
Carpenter: Well, there's a song called "Superman" on the record, and I was so happy to include this song. I had originally recorded "Superman" for my Time* Sex* Love* album (in 2001). As it turned out, it didn't make the record, but it was a B side for one of the singles. And that was the only time it ever saw daylight. I've always just loved that song, and it was a deep disapppointment to me that it never was on a record. So here was my chance to dive deeper and select a song that I always wnnted to have on a record and do right by it. So that's an example of a song that I've always loved, and I was so glad to revisit it here.
DK: I read that you're starting a new concert tour in May. Will you be playing many of  the songs from your new album?

Here's the audio of Mary Chapin Carpenter's song, "Heroes and Heroines".
Carpenter: Every time that I've had a new album out and subsequent tour, it's always a struggle to figure out how much to emphasize the new songs. But with this album, these are [older] songs that a certain part of my audience would be familiar with. So my rationale of not weighing the set down with too many new songs, doesn't apply here because they're not all new (laughs). So it's a conundrum right now, but the songs from [Sometimes Just The Sky] will probably be a good part of the setlist.
DK: Going back to the '90s, my favorite album of yours is Come On Come On, which had several classic hit songs. When you were recording that album, did you know that it would turn out to be a special album?
Carpenter: No, and I'll tell you something. I'll never forget the night I met with the head of the label. I had just turned in the Come On Come On album, and we were meeting at dinner to talk about the plan for the record. There were two gentlemen who sat across the table from me, and they said, "We've got a problem." And I said, "What is that?" They said, "We don't hear any singles on this record that we can go to radio with."
I remember sitting there. It's not like I was cocky and knew that this album would be a smash hit. But I believed in the music…I believed it had a place and had a chance. And I think you have to feel that way…you obviously have to believe in what you're doing. So I was crushed when they said that to me…I remember wanting to slide under the table and disappear. I asked them, "Gosh, you don't hear anything about 'Passionate Kisses' or the other songs?" And they said "Nope, nope."
What ended up happening was, we were on tour before the record came out, and we were playing a lot of the songs from it. That was back in the days when labels would have reps out there coming to your shows. We were in Canada, and we were playing "Passionate Kisses," and every night it was going over so big. And so the reps would go back to the record label and say, "Gosh, you know these songs are going over really well. Are these going to be singles?" Then when [the label execs] started to get that feedback, their posture started to change. They started to feel like, "Oh, maybe we should dip our toe in the water and release 'Passionate Kisses' as a single and see how it does." And once they did that, things started to come together. As it turned out, that album ended up selling almost five million copies.
DK: Stones in the Road was another big album for you—it won the Grammy Award for Best Country Album. I noticed you wrote every song on the album by yourself. Can you talk about this album?
Carpenter: Well, the first time I had any experience in co-writing was the record prior to that, Come On Come On, when I got together with (hit songwriter) Don Schlitz. I'd never really done any co-writing. So to go back to what I was used to do [writing songs by myself], didn't feel odd to me at all. And I haven't done much co-writing since the Come On Come On record. But having said that, co-writing was a valuable experience to me, because you learn so much when you work with other people. When I worked with Don Schlitz, it made me feel like he helped me to sharpen the tools that I brought to the process. He taught me so much about being open to other ideas and listening to other people. He is so good at what he does, and it was such an honor to work with him.