Singer/Songwriter LP Releases Album Forever For Now, Writes Hit Songs for Rihanna, Other Artists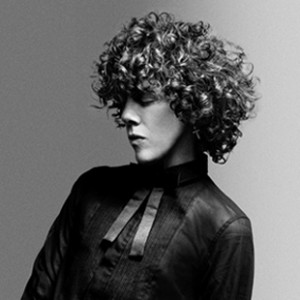 With the release of her album Forever For Now on Warner Bros. Records (produced by Rob Cavallo), the pop/rock singer/songwriter with the cool moniker LP officially qualifies as one of those proverbial overnight successes that took over 10 years. The New York City-born artist launched her recording career with her album Heart Shaped Scar in 2001, then followed up with Suburban Sprawl & Alcohol a few years later before enduring both major label interest and some frustrating stops and starts. But between the bidding war she engendered with her 2006 appearance at South By Southwest and Vogue Magazine's inclusion of her as one of their "People To Watch in 2013," LP emerged as a successful songwriter for some of today's top artists.
First scoring a placement by co-writing "Love Will Keep You Up All Night" on the Backstreet Boys' Unbreakable album, she worked extensively on Heidi Montag's Warner Bros. debut and broke through as a bonafide hitmaker when she co-wrote Rihanna's "Cheers (Drink To That)", a Billboard Top 10 pop single that featured LP performing a vocal hook. LP (born Laura Pergolizzi) later co-penned "Beautiful People" for Christina Aguilera and "Afraid to Sleep," which was performed by The Voice finalist Vicci Martinez and hit the Top 10 on the iTunes Top Singles chart. While developing and writing material for Forever For Now after signing with Warner Bros. late in 2011, LP wrote cuts for pop and rock legends (Joe Walsh, Cher) and contemporary hitmakers (Leona Lewis, Cher Lloyd), among others.
"At the time, it always seemed very frustrating that my solo career wasn't taking off the way I was hoping it would," she says, "but now, I feel honored to have gone through some of those things and am happy with what's going on. Because I had the opportunity to develop my songwriting to a higher level over the years, I feel I can deal with subjects more openly and find the thread of my voice with less effort, allowing me to weave universal themes into my songs even as they reflect what's going on in my own life. Obviously, I approach the process differently when I'm writing songs for others than when I know I'm going to be recording them myself. I can be more personal. I would never write a song like 'Cheers' for myself but love the way Rihanna made a great hit out of it."
Not long after signing with Warner Bros., her track "Into The Wild" (which is included on the new album) was used prominently in a national Citibank TV commercial. LP is unique in that she uses the ukulele as a predominant instrument in her writing, recording and performing, showing its rich versatility beyond its stereotype as a pop novelty and Hawaiian music staple. "My co-writer PJ Bianco sat down with our guitars and he started playing a beat and I grabbed my uke and started playing to the groove," she says. "We strung a bunch of chords together, I went into the booth and just started singing the lyrics. The song took off from there. For me, creatively, the ukulele simplifies things and helps bring the focus down to my voice. If a song doesn't have a strong vocal, nobody will be able to relate to it emotionally."

In this video trailer, LP talks about her album, Forever For Now.
The label broke ground for her debut studio album with the release of the extended EP Into The Wild (Live at EastWest Studios), which showcased her vocal power and the rich repertoire she developed from her earlier days barnstorming around the country—as she describes it, 250 shows a year, driving around the country in a tiny van." LP began more high-profile touring, performing at SXSW, Bonnaroo, Lollapalooza, Bumbershoot, Tropfest and, internationally, at Tokyo's Sonic Boom and London's Hyde Park.
Rob Cavallo's concept with the live EP was to show that LP was not a studio invention but a real deal multi-faceted vocal talent and visionary artist. The Warner Bros. Records chairman & hit producer (Green Day, My Chemical Romance, Dave Matthews Band) took the same approach in recording Forever For Now. LP enlisted some of her favorite collaborators for the project including Bianco, Isa Summers (Florence and the Machine), Billy Steinberg and Josh Alexander.
"In line with the way I was thinking, Rob wanted to bring out my voice," she says. "He was adamant that it was the key instrument and that it should be the main vehicle driving the entire record." To showcase those vocals, Cavallo enlisted a variety of approaches and creative combinations to take LP on a musical and emotional journey, from the opening splash of "Heavenly Light" to the more subdued denouement of "Forever For Now" (co-produced by Summers).
As the album came together, LP found that certain songs led her in directions she hadn't anticipated and that changed the sonic landscape. One of those was "One Last Mistake," which she felt broadened the scope of where she could evolve stylistically. Working with Kid Harpoon helped bring out a different vibe with the harmonies. "Night Like This," a collaboration with Mike del Rio and Nate Campany which blends a laid-back feel with a kick drum, almost didn't make the cut. "A few major artists wanted to sing that track," she says. "But ultimately it fit well with the other tracks."
Songs like the Bianco co-written and produced "Tokyo Sunrise" gave LP a unique opportunity she had never experienced before in recording. "One of my favorite days was seeing sheet music in front of me and listening as we put orchestra on the song," she says. "It provides an amazing backdrop for my vocals. I write songs very organically. I'm not Beethoven! So watching these classical elements come alive was pretty exciting."

Here's the video of LP's song "Tokyo Sunrise".
Looking back on the often bumpy but ultimately rewarding journey that led her to her current emergence as a solo artist, LP says in her trademark understated way, "My first memories of music was my mom singing showtunes to me! Those aren't my favorite songs but those moments stayed with me. When I grew up, I thought about what I could do that would make me happy. Music was the thing that made me the happiest. I had no idea how to go about anything, so I just started writing songs. Sometimes they would connect with me and I had these big 'A-ha' moments where I wondered, What if I could connect with someone else through a song? Left to my own designs, I would maybe write 14 songs a year, but once people started liking them and wanting to record them, I found that if I pushed myself I could write 65 songs a year.
"Songwriting is where this journey starts," she adds, "and I like to see myself as a painter with a bunch of paintings I want to show. From all the cuts I've had to the touring to working with Rob and releasing this album on Warner Bros., all of this is more than I could have ever hoped for. All along, I just wanted to make a living as a songwriter."
Jonathan Widran is a free-lance music/entertainment journalist who contributes regularly to Music Connection, Jazziz and All Music Guide. He can be reached at [email protected]. He is also on Google+