Jason Wade of Lifehouse Talks About The Band's Album Smoke & Mirrors, And His Songwriting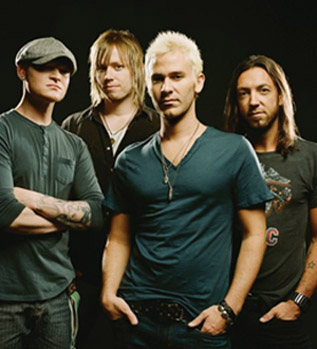 Jason Wade's pop and alternative rock infused approach to songwriting has made his style one of the most prominent voices on the music scene. As the lead vocalist & guitarist for the band Lifehouse, Wade came to prominence in 2001 with the hit single, "Hanging By A Moment," from the group's debut album No Name Face.
The single won a Billboard Music Award for Hot 100 Single of the Year. However, this song was just the beginning of Wade's successful string of hits for the group, which includes Rick Woolstenhulme, Jr. on drums, Bryce Soderberg on bass guitar and Ben Carey on guitar. During the past decade, Lifehouse has sold over 15 million singles and albums worldwide. Currently, the band is set to release their latest album, Smoke & Mirrors, on March 2nd.
Wade, who hails from Seattle, WA, started writing songs and playing guitar when he was 15. "After my parents split up, it was difficult for me to process my emotions, so I used music basically as a kind of therapy in a way.  I started writing lyrics first, learned how to play the guitar on an old Washburn guitar my mom had laying around, and later realized that I could merge melody with lyrics, and just started writing songs," says Wade.
When a Los Angeles record producer heard him play, Wade was signed to his first record deal at age 16. His early songs were influenced by Nirvana and Pearl Jam, but after that same record producer turned him on to Elton John and Paul Simon, Jason Wade had a new muse for his songs.  By this time, the group had adopted the name Lifehouse, and in 2000, their first commercial single, "Hanging By A Moment," from No Name Face became one of the most played songs of 2001.
With the success of No Name Face, the self-titled Lifehouse (2005), and Who We Are (2007) on the music charts, Hollywood's music supervisors soon realized that Wade's hit songs would make their song selection processes a little less difficult. As a result, songs such as "Everything," "You and Me," "Come Back Down," "Blind," and "Undone," were used in several episodes of the Warner Brothers hit television series Smallville.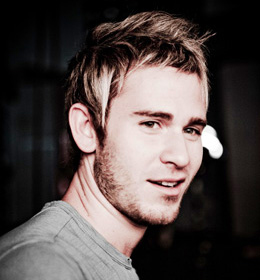 "You and Me" has also been used on Cold Case, Boston Legal, Gavin & Stacey, Everwood, Grey's Anatomy, The 4400, and Medium while 'Broken' from their album Who We Are, has been heard on episodes of Grey's Anatomy, Criminal Minds, One Tree Hill, General Hospital and The Hills as well as on the motion picture soundtrack The Time Traveler's Wife.
Wade understands and appreciates that there are many more outlets in which his musical works can be used and consumed by the public.
With video/digitized games high on the list as a major creative outlet for his songwriting skills, Wade stated, "I'd love to write for games and I'm always open to new opportunities because I also enjoy writing for a specific genre."
Making The New Album
"This record (Smoke & Mirrors) was definitely a process to say the least. We spent a good year, kind of flaking away at it. There's definitely two sides to the record'there's the more radiant side to what Lifehouse does and then there's the more just plug in your guitar and rock side of what we do," states Wade.  "The title comes from part of the two faces of what we do."
Although  Wade composes his songs on the guitar, as a songwriter, he doesn't really have a formal creative method. "I love staying up late and I often hear melodies in my sleep or in my head. So when the inspiration hits, I usually have to go downstairs, pick up the guitar and pay attention to it."
One of the melodies that Wade paid attention to became "Had Enough." Co-written with Chris Daughtry and Richard Marx, the song examines a recurring theme in many of Wade's hit songs–love. "This is probably one of the more memorable songs I've written.  Chris and I just kind of hit it off. We played a show in Texas a couple of years ago and just became really good friends. Chris also suggested the Richard Marx connection so we made it a three piece.  Richard flew in from Chicago and met Chris who was doing his record out in Hollywood.  I met them out there and we wrote 'Had Enough' in about an hour.  Chris was still in town when we recorded this song, so he also lent his background vocals on that track."
The title track was the first song Lifehouse recorded for Smoke & Mirrors.  When you listen to it, you may hear the influence of renowned rocker Tom Petty as well as Bob Dylan-esque styled vocals. "Jude Cole (co-writer & producer) had the idea to push me in a different direction on the verses, so it was just really cool. It took me about 30-40 takes to where I finally felt comfortable with it but that's one of my favorite songs on this record. It just feels like that Americana storyteller type song," explains Wade.
The first single from the new album is "Halfway Gone." It rocks big time and is currently available on iTunes. The song features Jason Wade's amazing songwriting chops combined with Jude Cole's and Kevin Rudolf's ("Let it Rock"). When asked how their collaboration came about, Wade replied, 'It was Jude's idea. At this point in the album, we had our rock songs covered, we had our pop songs covered, but we wanted to fuse the two together. Kevin's song, "Let It Rock" fused rock and pop beautifully so we thought he might be able to help us out with that.  We had a great day and the song came together in just a couple of hours."
On Tour With Daughtry
Since 1999, Lifehouse has constantly toured in support of their recordings with such acts as The Goo Goo Dolls, and Colbie Caillat. 2010 is no exception. With their fifth recording Smoke & Mirrors set for release in coordination with their well-publicized tour with Daughtry, Lifehouse fans have a lot to cheer about.
Wade is looking forward to a successful tour with Daughtry. "When you spend about 60 minutes on stage and the rest of the time just hanging out with the band, you'd better make sure you like each other! Touring is a lot of fun because I'm playing with my friends. We get along great and the band is like a family our on the road."
You might say that Lifehouse is definitely living the good life. "I can't really complain," says Wade.
Paula Edelstein is an award-winning music journalist and author. She contributes to All Music.com, Sounds of Timeless Jazz.com, and Suite101.com. She can be reached at [email protected]. She is also on Google+