Lee DeWyze Talks About His Album Live It Up, Writing His Songs, And Winning American Idol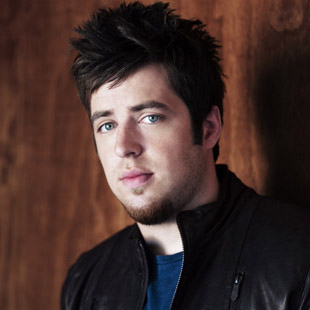 A slight behind-the-scenes shuffle took place at 19 Records/RCA in October when the label changed the lead single from Lee DeWyze's highly anticipated album Live It Up from the title track to "Sweet Serendipity." Either title, however, applies perfectly to the whirlwind the singer/songwriter has been caught up in over the past year as he's gone from paint salesman in his hometown of Mount Prospect, Illinois (with a few indie albums under his belt) to being crowned this year's American Idol.
Beyond the media attention and intensified expectations that go along with the title, the most important thing to DeWyze was emerging as an artist on his own terms and having the opportunity to strengthen his chops as a songwriter. Although his notoriety allowed him to work with hit-making producers like John Shanks (Bon Jovi, Sheryl Crow, Santana), the Norwegian team Espionage (Beyonce, Train) and Toby Gad (who's worked with Beyonce and Fergie) and David Hodges (Kelly Clarkson, Weezer), DeWyze co-wrote 10 of the 11 tracks on Live It Up. He recorded the album on the road this past summer with the American Idol Live tour.
DeWyze's love for great singer/songwriters began on Sundays during his childhood when his dad, a postal carrier, would play classic albums for him and his three siblings. He loved everything from Grand Funk Railroad and Kris Kristofferson to Simon & Garfunkel and the Mamas & The Papas, and his passion for Cat Stevens is tattooed on his arm via lyrics to "Father and Son"–that song is a centerpiece on DeWyze's favorite album, Stevens' Tea for the Tillerman. When he was 14, DeWyze found his dad's old guitar in the closet and begged for him to get it re-strung. He learned to play chords on his own using a book of Beatles songs his dad gave him; at one point, he even made up new words to "Yellow Submarine"!
DeWyze says he would love nothing more than if pop music would return to an era when artists could put out an album of acoustic songs "and leave it at that," but going with the flow of the times, he's excited that he was able to create a commercial album that mixes pop, rock and folk, that uses touches of mandolin alongside power choruses. DeWyze says it wasn't his original intention to write an album with love as the overriding theme, but he quickly discovered that the ups and downs of a relationship perfectly captured the way he was feeling about life and his career post Idol. Lyrically, among other spirited twists and turns, there are moments of euphoria ("Weightless"), regret ("Stay Here") and passionate urgency ("Me & My Jealousy," "Beautiful Like You").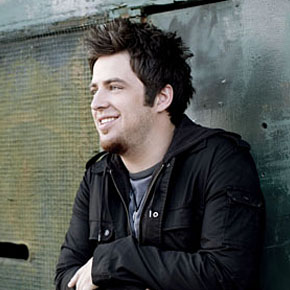 "I like to be diverse," he says, "and it was fun to do a big pop song, then dig more into confessional singer/songwriter material and then rock out. I always try to write from an honest place, and wanted this to be an emotional album which had big happy choruses people could sing along to but also sadder and darker tunes like 'Dear Isabelle' and 'A Song About Love.' I wanted to toss a little of everything into the mixing jar because I enjoy writing and performing all those things. It was an amazing experience working with such talented writers. They all brought so much to the table and really helped me flesh out my ideas. With all the changes in the record industry today, who knows what makes a successful album these days? My goal is simply to put out good music and continue to develop as a vocalist, performer and writer and accomplish even more in the future. A big part of longevity is not caving into the pressure put on you but simply sticking to your guns and doing what you love."
"I'm making an interesting transition now," DeWyze adds, "because on Idol I was being judged by the panel and viewers on how well I could sing songs they all know–and now I'm getting out there with my own music and hoping it can communicate who I am even more effectively. Now that the show and tour are over, I just have to hope that people out there are looking at me as an artist with something unique to offer and not simply as an Idol contestant. I just want people to enjoy Live It Up for what it is and am more excited than worried about the differing perceptions. I wrote and sang my own music before the show and I'm doing it again now."
DeWyze, 24, was far from a wide-eyed novice when, urge on by his bandmates, he stood in line at Chicago's United Center among 12,000 aspiring singers to audition for American Idol. "It was literally a question of 'Why the hell not?' he says. When the singer was 17, Louis Svitek saw him playing guitar and singing at a house party in Chicago's Northwest suburbs and signed him to WuLi Records, an indie label he owns with Ryan McGuire. DeWyze, Svitzek and McGuire became the core of the "Lee DeWyze Band" and recorded two albums, So I'm Told (2007) and Slumberland (2010); Slumberland has sold 16,000 units to date. The band became popular performing and touring locally, got airplay on Chicago's AAA station WXRT and was featured on the local TV sports show The Chicago Huddle in 2008 and 2009.
Many months after becoming the American Idol, DeWyze recently watched himself perform on a random episode of the show and found it to be something like an out-of-body, mind- tripping experience. "It was so much fun but it all went by so fast, and I honestly didn't remember living what I was watching!" he says. "If I could change anything, I would have slowed down and taken it in a little more as I was doing it. It seems like a long time ago now, and going so quickly from working in a paint store to having this opportunity to record and tour soon with my own music is incredible. But I think everything happens for a reason, and I know what it's like on the other side when the breaks weren't going my way, and that gives me the proper perspective on all this. It was wonderful to win, but I remember that the reason I auditioned in the first place was to give myself a chance to make this my full-time career. I know this is what I would be doing with my life either way. I just want to make music that I love and share it with people who can appreciate it."
Jonathan Widran is a free-lance music/entertainment journalist who contributes regularly to Music Connection, Jazziz and All Music Guide. He can be reached at [email protected]. He is also on Google+