Julian Bunetta Breaks Through, Co-Writing & Producing Big Hits for One Direction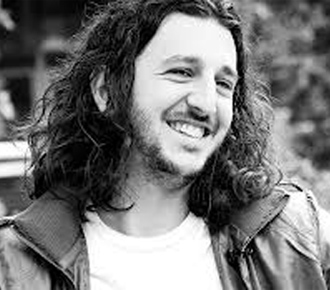 Currently in career overdrive with co-writes and co-production credit on nine tracks on One Direction's latest hit album Midnight Memories, Julian Bunetta's earliest memories are of growing up in L.A., hanging out at popular facilities like Conway Studios and The Village Recorder as his drummer/producer father Peter Bunetta worked with everyone from Johnny Mathis to Donna Summer and Smokey Robinson. The writer and co-producer of One Direction's recent hit singles "Best Song Ever" and "Story of My Life," Bunetta – a versatile jazz and rock drummer himself—unofficially launched his career behind the boards when his dad's songwriter friends paid him to produce & contemporize the rough demos they gave Bunetta on cassette.
"My parents have a video of me banging on the drums at age three, playing along to pop records and keeping a pretty good groove," he says, "so it was pretty clear from the get-go that I was going to do something in music." Scoring a publishing deal with Warner/Chappell after his first year at Berklee College of Music, Bunetta hooked up with numerous other songwriters and, immediately showcasing his versatility, secured cuts with top country artists (Little Big Town, Big & Rich), the late rapper Dolla (who was signed to Akon's label) and mainstream pop star Hilary Duff. More recently, he penned songs for Jason Derulo ("Breathing" from Future History), Augustana's self-titled 2011 album ("Counting Stars," "Shot in the Dark") and Natasha Bedingfield.
Bunetta's long relationship with Simon Cowell's label Syco, home of One Direction since their 2010 run on The X Factor, includes songwriting efforts for The X Factor winners turned stars Leona Lewis and Alexandra Burke, and being a music producer on The X Factor itself. These accolades led to the opportunity to contribute to two tracks on One Direction's second album, Take Me Home (2011), which debuted at #1 on the Billboard album chart. Bunetta co-wrote "C'mon, C'mon" with Jamie Scott and John Ryan, and co-produced the single "They Don't Know About Us" with Tobey Ottoh and John Ryan.
When the call went out for new songs for One Direction's follow-up album, Bunetta flew to London and began writing again with Scott and Ryan. There wasn't a specific plan by the label to include Bunetta on so many of the tracks that made the album. A&R man Tyler Brown, Cowell and the rest of the staff simply loved what Bunetta was writing with Scott, Ryan and their other collaborators. In addition to the hit singles, Bunetta's final tally of nine tracks on Midnight Memories includes co-writing and co-producing "Diana," the title track, "You and I," "Strong," "Little Black Dress," "Little White Lies" and "Better Than Words." He co-produced most of these in collaboration with Ryan, the first songwriter signed to the publishing arm of Family Affair Productions, the company launched by Bunetta, his brother Damon Bunetta and his father Peter.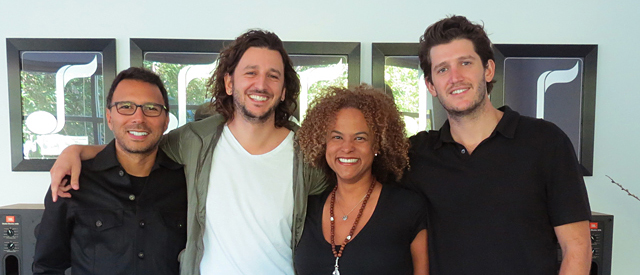 Midnight Memories became the fastest-selling album in Amazon UK's 15-year history, breaking the record One Direction set with Take Me Home. The collection hit #1 in many countries throughout the world, including Australia, Belgium, Canada, Denmark, Hungary, Ireland, Norway, Spin, Sweden and Taiwan.
The story Bunetta tells about how the lead single "Best Song Ever" (which reached #2 on the Billboard Hot 100) was written speaks to a mix of lighthearted fun and serious songcraft involved in the process. "John Ryan and I were hanging out with a couple of people at The Rose Bar in London and had a crazy night and a lot of fun," he says. "Later, John and I went to a hookah bar and were sitting outside when he started singing this melody and lyric, 'And we danced all night to the best song ever.' It just popped out when we were smoking hookah and we wrote the chorus quickly. We couldn't figure out one line so we wrote a placeholder line. We had no pen and paper, so we just walked back to our hotel singing it. In a later session with our songwriter friend Ed Drewett, we shared our chorus and he loved it and came up with the verse melody. Then I chimed in with a pre-chorus melody and we worked on different lyrics for that and some of the verses. Basically, we were all just screwing around and laughing about it, saying let's tweak this and that and push it over the hill.
"Later when we were working at Wendyhouse Productions, a studio in London, we brought it to Wayne Hector, who was working in another room," Bunetta adds. "We all sang it to him, and he loved the chorus but he thought some of the lyrics sucked, and he helped us rewrite some of them. We also wrote the bridge with Wayne and kept challenging and pushing ourselves to make it better. Every writing experience is different. One time, John and I started a song in a hotel lobby and finished it in the back of the One Direction tour bus. We were traveling with them because we were writing and they were recording on the road. I liken the process to digging for dinosaur bones. You survey a plot of land and start digging. You're not going to get the same bone every time—might be a leg, skull, tail bone or whatever—but you dig around till you find something great that points you in the direction of where you might dig next."
Bunetta likens the hard-to-explain chemistry between artist and producer that sometimes leads to platinum-selling magic to finding the perfect girlfriend or wife. "It's about cosmic, intangible stuff," he says, finding the perfect mix that results every so often in a partnership like George Martin & The Beatles or Quincy Jones & Michael Jackson. At some point if you are working diligently on your craft, the right opportunity to work with kindred spirits will come along. As with a personal relationship, sometimes it's a one-night stand or a fling, and other times you meet someone you're perfectly in tune with and can create something special and lasting as a unit."
Beyond his ability to write and produce in multiple genres, Bunetta attributes his success as a songwriter to his adaptability and keen sense of what role he needs to play in any given creative situation. "My strength is that I can adapt to the chemistry going on in the room, and to the style we are working on that day. I do whatever it takes to get the job done, which could mean being the supplier of the spark and inspiration that kicks a song into motion, or just backing off, framing it and helping everyone cross their t's and dot their I's. If the day's work involves developing a great melody I will do that. If it's lyrics, I'm right there. And of course I am developing as a producer, so what I bring to the table is a lot of experience in every aspect, and that means I can help my collaborators find the right balance."
Speaking more general terms about what he believes makes a great songwriter, Bunetta adds, "The great ones are always striving to make their next song better, and working on that one to make it the strongest it can be. They don't lie to themselves, and they don't pat themselves on the back and settle. It's important for songwriters to be in touch with their own musical history and be honest with themselves about what they're working on. Every time they write, they should look at the song objectively, as if they didn't write it, and ask, is this really working? Is this the best I can do? For me, that's a very natural process because music isn't just a business for me. My whole world revolves arouJulian Bunetta has become a top hitmaker, co-writing & producing "Best Song Ever" and "Story Of My Life" for One Direction.nd it. It's great to share this moment and the success I am having with One Direction with all of the mentors and friends who have helped make it possible. It's always so much fun working with people you love."
Notably, Bunetta has recently signed a worldwide publishing agreement with Universal Music Publishing. "I'm thrilled to be working with Universal Music Publishing Group," said Bunetta. "I have been a fan of their team for quite some time and I'm looking forward to our parnership."
Jonathan Widran is a free-lance music/entertainment journalist who contributes regularly to Music Connection, Jazziz and All Music Guide. He can be reached at [email protected]. He is also on Google+