Renowned Artist Joan Armatrading Talks About Her Songwriting and New Projects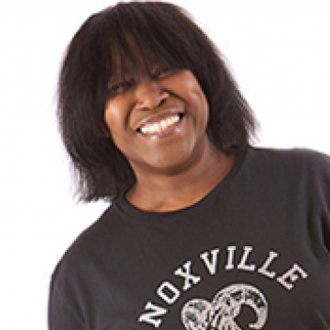 One of the few female artists to receive the MBE honor from The Queen, 3-time Grammy nominated U.K.-based singer/songwriter Joan Armatrading's four-and-a-half decades of recording and touring have earned her a multitude of hit albums (most notably, 1980's Me Myself and I) and singles (including hit "Love and Affection"). She also made VH1's list of the 100 Most Influential Women in Rock. As testament to her acclaimed guitar skills, in 2007, she scored a #1 debut on the Billboard Blues chart—a first for a female artist from the U.K.—with her album Into the Blues.
Armatrading's latest release is Me Myself I World Tour, a concert DVD and CD package documenting and extensive slate of concerts that she billed as both her first world tour and "last major tour" of her career. It was recorded at The Barns at Wolf Trap in Washington, D.C. in October 2015.
Over the past 12 years, Armatrading has released two, popular live recordings with set lists covering the expanse of her career, including All The Way From America (2004) and Live at the Royal Albert Hall (2011). But she sees Me Myself I World Tour as a very different presentation, because it's the first time since her first American jaunt in 1973 that she exclusively played solo acoustic sets.
"It's just me on guitar and piano and no band members, 235 dates on stage from beginning to end," Armatrading says via telephone from her home in the U.K. "Over the years, I've done a few gigs in Britain on my own, but never played Holland, Germany, France, Italy, Japan or Spain like this. The greatest part of it was how the audiences reacted to my shows. They were so grateful. It's really liberating experience playing this way. When I'm up there with a band, besides focusing on my own performance and communicating with the audience, I have to make sure everyone is playing the way they should. The sound checks are longer, and might involve changes based on how they're going. This way, I only have myself to worry about, and if I make a mistake, I can correct it and give myself a good talking to on the fly. It was also amazing being able to play the songs exactly the way they sounded when I wrote them, with the original stripped down arrangements."
The singer explains that there was a minor downside, too. "It could be incredibly nerve-wracking, because there's literally no letup," she says. "I can't stop singing and let the backing vocalists take over for a minute. The first part of the tour, I got sore fingers and a sore foot because of my pedals. When I'm with the band, at some point I and each member gets an eight bar break at some point. When it's just me, I have to keep playing."
With a current total of 22 album releases, Armatrading has kept playing through multiple generations and constantly shifting mainstream musical trends. Born in the West Indies in 1950 and moving to England when she was seven, Armatrading took her first musical steps on her mother's piano. Although her father had a guitar, she was forbidden from playing it; seeing one for £3 in a pawnshop window, she pestered her mother to barter two old prams they no longer used. She taught herself to play and began writing songs at the age of 14.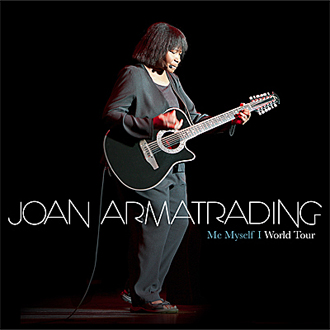 Developing her songwriting further upon leaving school at 16 and working various jobs, the budding artist signed with Cube Records in 1971. Her debut album, Whatever's For Us, helmed by Elton John's late great producer Gus Dudgeon and written with her friend Pam Nestor, was released the following year. In 1975, she signed with A&M Records worldwide, an association that launched her to international stardom on the strength of classic songs like "Down To Zero", "Drop the Pilot" and "Me Myself I." Over the years, Armatrading has worked with members of Little Feat, Fairport Convention, XTC, the Police and Bruce Springsteen's E Street Band.
Considering herself very shy, Armatrading's original goal was to be a songwriter whose work other artists would record. When she took her early tunes to record companies, they loved her voice and encouraged her development as an artist in her own right. Her mastery of observational songwriter, captured in such tunes as "In These Times," "The Shouting Stage" and ""Down To Zero," has been the driving force in her developing artistry as a writer.
"My songwriting process hasn't changed much since I started," she says. "I wait for inspiration, which comes in whichever form from something I've witnessed or am going through myself. Sometimes I'll write the words first, sometimes the music, or both can come together. The only thing that's different, of course, is as I've grown older, I get inspired by a wide variety of things that reflect experiences at different stages of my life. 'Down To Zero' was about two different friends who were breaking up with their boyfriends, taking very different perspectives on the matter. 'The Shouting Stage' came from an argument I witnessed in a restaurant in Australia, with me going home and wondering how things had devolved into that unpleasant state of affairs.
"The funny thing is," Armatrading adds, "is that I don't know how my songwriting actually works. I can't say just how or why this thing will come into my head and I will sit down and create a song out of it. I wasn't taught to write songs or make arrangements, but I developed a natural ability to do it. Sometimes, the melody, rhythm and lyrics come so easily that it's like I'm already singing it when they hit me. The trick to becoming a good songwriter is in the editing process. With the songs that come to me quickly, it's always beneficial to step away and see if everything lines up. Sometimes the sentiment is right but the rhythm or the words are not, or vice versa. It's best for me not to force anything. Sometimes, I've had the pleasure of simply picking up my guitar to practice and find that a song naturally emerges."
Armatrading realized on the world tour that's chronicled on her new project that she has indeed impacted multiple generations of fans. She also recounts an interview with a reporter in her 30s who became a fan through her parents and who is now passing that passion down to her young niece. She believes this happens because her songs have the ability to touch people emotionally, and express concepts and feelings that connect with what her fans long to express themselves. . To that end, she enjoys sharing her wisdom with aspiring songwriters who ask her for advice on their craft.

Here is Joan Armatrading performing her classic song "Down To Zero"
at the 2016 Folk Awards in the U.K.
"Perhaps it's a bit of a cliché," she says, "but I like to tell them to write about what they feel, and what really interests them. It should all be driven by passion. Write the song that gives meaing to what you're trying to do, with a strong beginning, middle and end, so that there is a good flow. Don't assume that the latest musical trend is where you should focus your creativity. If it's hip now to write country songs but it's not your forte, you will sound average when you move in that direction. Just be true to yourself and honor and develop what you are good at. Another thing is, always finish what you started, whether the song is good, bad or you're indifferent to it. If I write a song I feel is rubbish, I throw it away. But I fear that if I don't finish the one that's not so good, I may never finish the next one that is."
Jonathan Widran is a free-lance music/entertainment journalist who contributes regularly to Music Connection, Jazziz and All Music Guide. He can be reached at [email protected]. He is also on Google+